Things To Do This Week, Through Friday, January 29: Street Safety Town Hall, Times Plaza Redesign Workshop, And Book Launches
Below you'll find information on events through the week in Fort Greene and Clinton Hill. Check back Thursday to see what's scheduled this weekend!
Submit your event listing to our BROOKLYN-WIDE CALENDAR.
ONGOING
Book Sale Donation Collection
When: Through Friday, April 8
Where: Clinton Hill Library at 380 Washington Avenue
What: The Friends of Clinton Hill will be holding their next Book Sale on Saturday, April 16th in conjunction with the ASPCA Adoption Van. Donations of books and CD's in good condition will be accepted during library hours ONLY from Tuesday, January 12th through Friday, April 8th.
MONDAY, JANUARY 25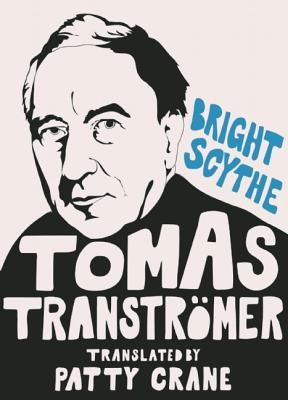 An Evening with Tomas Tranströmer's Bright Scythe
When: Monday, January 25 at 7:30pm
Where: Greenlight Bookstore at 686 Fulton Street
What: Swedish poet Tomas Tranströmer is regarded as one of the most important European and Scandinavian writers since World War II, and was awarded the 2011 Nobel Prize in Literature; he died in March 2015. Bright Scythe is a new bilingual collection of Tranströmer's poetry from 1954 through 2004; these poems reveal the ordinary world as extraordinary and ineffable. Patty Crane's English translations of the poems are remarkable not only for their plainspoken immediacy and elegant concision but for their collaborative nature: Crane went through her translations line by line with the poet and his wife to ensure that her work hewed as closely as possible to the musicality of language, imagery, and intention of the originals. Crane talks at Greenlight with award-winning Brooklyn writer, art historian and photographer Teju Cole (Open City, Every Day Is For The Thief) about Tranströmer's life and work, Crane's relationship with the Tranströmers, and her translation process.Join us for an evening celebrating a great poet with two tremendous literary talents, followed by a wine reception.
TUESDAY, JANUARY 26
Story Play with First RIF
When:  Tuesday, January 26 at 11am
Where: Walt Whitman Library at 93 Saint Edwards Street
What: Hear stories, sing songs and play with other children.  Ages 0-5.
Free Movie: "The Loft"
When: Tuesday, January 26 at 1:45pm
Where: Clinton Hill Library at 380 Washington Avenue
What: Mystery, Romance & Thriller 2014 Movie – Starring Karl Urban, James Marsden Wentworth Miller, Eric Stonestreet Matthias Schoenaerts – Rated R – 1 hr & 43 minutes.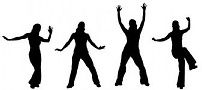 Zumba Class
When: Tuesday, January 26 at 6pm
Where: Clinton Hill Library at 380 Washington Avenue
What: Classes are on Tuesday evenings starting on January 5th and running through February 23rd. Have fun and meet new people while fulfilling your New Year fitness resolutions. Our free Zumba classes are taught by certified Zumba instructor Arturo Perez.
Street Safety Town Hall
When: Tuesday, January 26 at 6:30pm
Where: Lafayette Avenue Presbyterian Church at 85 South Oxford Street
What: CM Laurie A. Cumbo, DOT Commissioner Polly Trottenberg, NYPD Transit Bureau, and the 88th Precinct will present a Street Safety Town Hall. The evening will consist of a community conversation on the ongoing efforts and challenges faced by the participating city agencies to reduce crashes, increase enforcement, and improve pedestrian safety in Fort Greene through Vision Zero. On December 6, Victoria Nicodemus was killed in a crash caused by an unlicensed driver. Growing concerns from local residents and advocacy groups prompted the Town Hall to discuss the city's progress in the implementation of Vision Zero.
Resume/Career Writing
When: Tuesday, January 26 at 6:30pm
Where: Clinton Hill Library at 380 Washington Avenue
What: Free drop-in resume assistance: No appointment necessary. Bring your resume with you or ask for help creating one. Brush up on your interviewing techniques. Asisstance with LinkedIn and other social media accounts.
How Much: Free
WEDNESDAY, JANUARY 27
Kids Create: Magic Nuudle Sculptures
When: Wednesday, January 27 at 4pm
Where: Clinton Hill Library at 380 Washington Avenue
What: You can build whatever you like with these colorful stick-together noodles! All ages can participate in this easy, fun craft.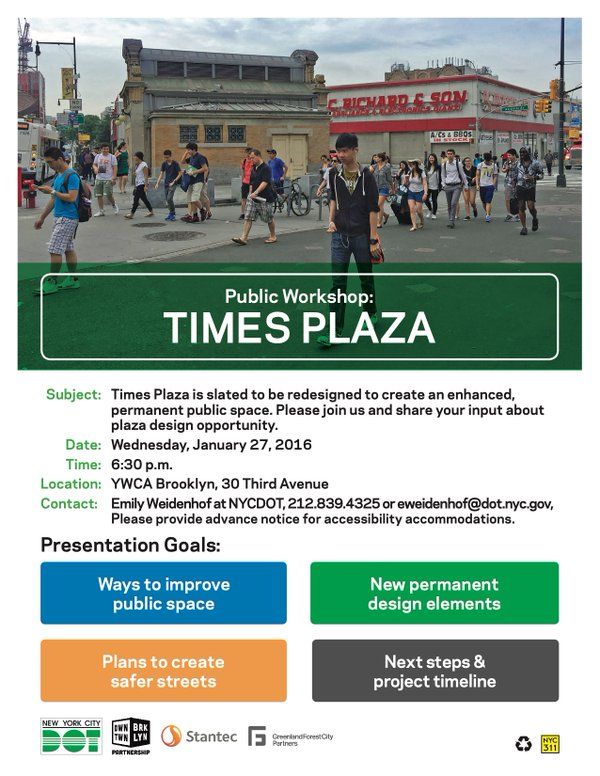 Times Plaza Public Workshop
When: Wednesday, January 27 at 6pm
Where: Brooklyn YWCA at 30 3rd Avenue
What: Public workshop for residents to comment on DOT's streetscape improvement plans at Times Plaza (the triangle plaza at the intersection of Flatbush, Atlantic, and 4th Avenues). The plaza was recently extended west into 4th Avenue making it one-way going south and safer for pedestrians. The event is taking place at the Brooklyn YWCA and is a great opportunity to learn more about the plaza's design.
Shape Up: Dance Fitness
When: Wednesday, January 27 at 6:45pm
Where: Clinton Hill Library at 380 Washington Avenue
What: Free exercise class with a community volunteer. No pre-registration required.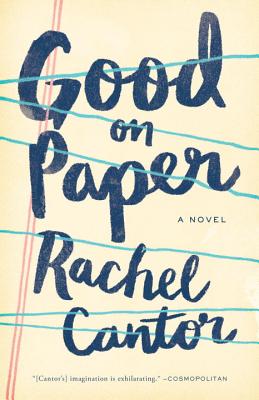 Book Launch: Rachel Cantor presents "Good on Paper"
When: Wednesday, January 27 at 7:30pm
Where: Greenlight Bookstore at 686 Fulton Street
What: Greenlight welcomes back Rachel Cantor and Hannah Tinti to present Cantor's highly anticipated second novel Good on Paper. The novel's hero, Shira Greene, is a permanent temp with a few short stories published in minor literary magazines, a PhD she abandoned halfway, and a happy, if unconventional family life. So when she gets the call from Romei, the winner of last year's Nobel Prize and the irascible idol of grad students everywhere, and he tells her he wants her to translate his new book, she is happy . . . but stunned. Suddenly, Shira sees a new life beckoning: academic glory, a career as a literary translator, and even love (with a part-time rabbi and owner of the neighborhood indie bookstore). That is, until Romei starts sending her pages of the manuscript and she realizes that something odd is going on: his book may in fact be untranslatable. Tinti, editor of One Story magazine and author of the novel The Good Thief, talks with Cantor tonight about translation, family, and literary ambitions at this launch event, followed by a celebratory wine reception.
How Much: Free, with books on sale
Trivia Night
When: Wednesdays from 8-11pm
Where: Putnam's Pub at 419 Myrtle Avenue
What: Weekly trivia competition to win gift cards of $100 to Putnam's. Beer specials all night.
How much: Free
Trivia Wednesdays
When: Wednesdays at 9pm
Where: Moot Bar at 579 Myrtle Avenue
What: Five rounds of 10 questions each on variety of subject matter from cereal box characters to physics. Winning team gets $50 off their bar tab.
How much: Free
THURSDAY, JANUARY 28
Movement Class For Older Adults
When: Thursdays from 11am-12pm
Where: Ingersoll Community Center at 177 Myrtle Avenue
What: Led by Mark Morris Dance Center faculty. Explore movement and music in a creative and fun way. Designed to use gentle movement to explore and increase range of motion for older adults.
How much: FREE
DIY: Jewelry Making
When: Thursday, January 28 at 4pm
Where: Clinton Hill Library at 380 Washington Avenue
What: Come make a pair of earrings for you or a friend using beads, chains, or whatever other materials you think will look cool! Note: This craft is designed for ages 10 and up. It will be difficult for younger children unless they have experience.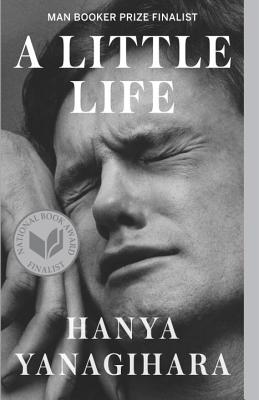 Paperback launch: Hanya Yanagihara presents "A Little Life"
When: Thursday, January 28 at 7:30pm
Where: St. Joseph's College at 245 Clinton Avenue
What: Offsite Series: Brooklyn Voices at St. Joseph's College — Hanya Yanagihara's beloved novel A Little Lifetook the literary world by storm in 2015, and Greenlight is proud to host the launch of the paperback edition of the book as part of our Brooklyn Voices series. A Little Life follows four college classmates—broke, adrift, and buoyed only by their friendship and ambition—as they move to New York in search of fame and fortune. While their relationships, which are tinged by addiction, success, and pride, deepen over the decades, the men are held together by their devotion to the brilliant, enigmatic Jude, a man scarred by an unspeakable childhood trauma. A hymn to brotherly bonds and a masterful depiction of love in the twenty-first century, Hanya Yanagihara's stunning novel is about the families we are born into, and those that we make for ourselves. Yanagihara speaks onstage with Isaac Fitzgerald of Buzzfeed, who has called A Little Life "A modern-day epic." Tickets include admission and book; signing to follow.
How Much: $17
FRIDAY, JANUARY 29
Movies at the Library
When: Friday, January 29 at 3:30pm
Where: Walt Whitman Library at 93 Saint Edwards Street
What: Free movie screenings for kids ages 6-12 and their families.
Build with DUPLO and LEGOS
When: Friday, January 29 at 4pm
Where: Clinton Hill Library at 380 Washington Avenue
What: LEGOs at the library! Come help us think up new things to build: towers, cities, vehicles, monsters? Collaborate with your friends and get creative.