Things to Do in Ditmas Park This Week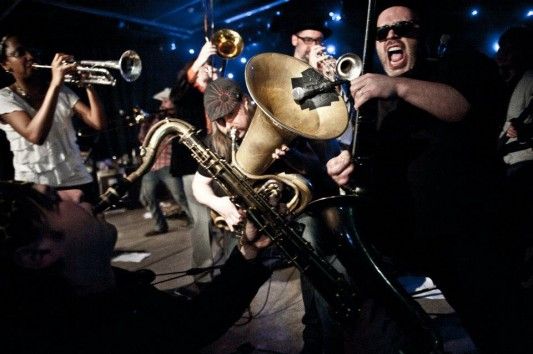 Looking for some fun things to do in the neighborhood during the week? Look no further. And check back on Thursday to see what's happening in the area this weekend.
Monday, January 21

• Watch a Radio Broadcast: Neighbor Dan Bodah is broadcasting his WFMU show Airborne Event live tonight at The Castello Plan from 9pm to midnight. You can enjoy bottomless mussels while listening to special guests, guitarist Chris Forsyth and the "psycho-mambo" of Gato Loco (pictured above). If you can't make it, you can listen on 91.1FM or online.
• Free concert and tribute for MLK Day at Walt Whitman Theater, 6pm.
• Hear acts curated by Will McEvoy at the Radio Zero series at Sycamore, 8:30pm.
Tuesday, January 22

• Hear Ambient Soundscapes by Guitar: Brooklyn-based Ryan Ferreira's 'Music For Images' creates "ambient soundscapes that provide a sonic space for the listener," and will be at Sycamore with Chris Dingman at 10pm. The duo Jesske Hume and Areni Agbabian start the night of improvisational sounds at 9pm.
• Join Mike the Ballooniac for a sing-along at Lark, 10am.
• Learn some home cooking skills at the Flatbush Reformed Church, 6pm.
Wednesday, January 23

• Breath and Relax: Life getting too stressful? Join this free meditation group at Third Root, which meets every Wednesday at 10:30am.
• Sing along with The Dad Beats at Lark, 11am.
• Pre-school storytime for kids 5 years and younger at the Cortelyou Library, 2:30pm.