Sheepshead Bay Sees Third Lotto Winner In Month And A Half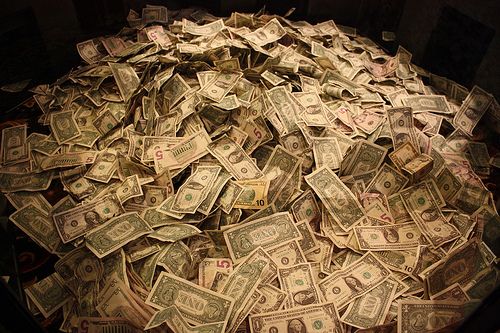 The latest whopping $400 million Powerball was won by some lucky person in South Carolina yesterday, but someone in Southern Brooklyn hit the jackpot as well. According to the NY Lottery website, a $1 million second prize ticket was sold in the area, adding to a string of cash windfalls striking the area in recent months.
The winning ticket was sold at Royal Wine & Spirits located at 2223 Avenue U. This is the second million dollar ticket sold on Avenue U in recent months. In July, we reported on how Midwood's James Geoghan scratched his way to $5 million at the Krish Card Shop (1619 Avenue U). It should also be noted that at the time, I erroneously predicted that Geoghan's win spelled doom for anyone trying to play the lottery in Southern Brooklyn for a long time. Boy was I wrong.
Days after Geoghan's win, someone else won a second place million dollar Powerball ticket at the Bayside Mini Mart (3119 Emmons Avenue). This latest victory is the third millionaire minted in Southern Brooklyn in a span of a month and a half.
It's actually kind of amazing how the cosmic wheel of luck, well, when it comes to lotteries, has struck this area so frequently in such a short amount of time. Wow.