There Are Neighborhoods in Brooklyn That Are Not Park Slope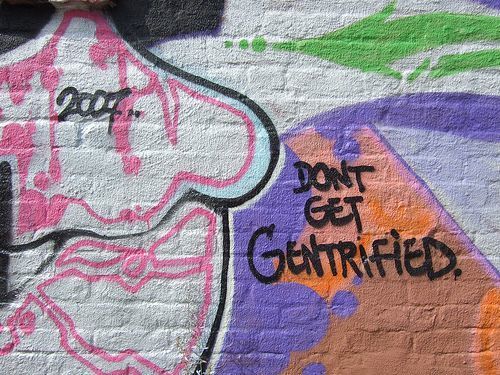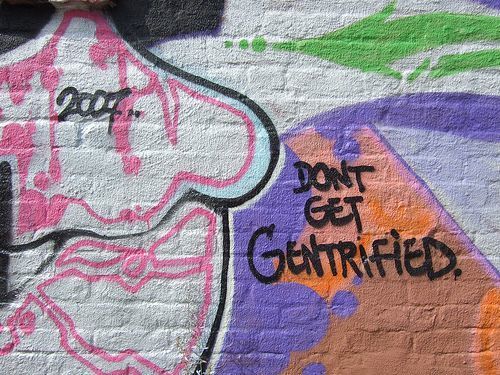 photo via Brownstoner
The New York Times discovers that there are parts of Brooklyn that aren't as gentrified as other parts of Brooklyn — and according to the Gray Lady, people have mixed feelings about it.
"I'm glad Brooklyn is making a name for itself and it's coming up, but if it's coming up, it should be spread out," said Joycelyn Maynard, who runs the Stone Avenue Library, a nearly 100-year-old branch in Brownsville, an area struggling with unemployment, foreclosed homes, troubled schools and gang shootings. "I think they pay more attention to parts of Brooklyn that are gentrified."
But wanting good schools, good jobs, and political clout isn't the same as aspiring to Park Slope-dom. Plenty of residents in Gerritsen Beach, Marine Park, Sheepshead Bay, Brownsville and East New York — what the paper calls "ungentrified" Brooklyn — are pretty content not being part of  our "internationally recognized icon of cool."
"I enjoy happening places and I would enjoy the restaurants, and I'm glad it's getting to be on the map," said Jennifer Avena, whose family roots in Gerritsen Beach stretch decades. "But keep it there."
But what about the artisanal cows?! What about the heirloom tomatoes?!
Ms. Avena, 35, said the greater availability of organic vegetables or sustainable, grass-fed beef in a place like Park Slope holds no appeal. "If they think it's healthy, it's fine with me," she said. "But it's not for me."
Greg Borruso, president of the Marine Park Civic Association, has another concern:
"Did you ever try to find a parking spot in Brooklyn Heights or Park Slope?"
(To be fair, the article does push somewhat beyond the Times' general fascination with how Brooklyn is A Place — guys! did you know? Those bridges lead somewhere! Where they publish a lot of magazines! It's worth a read for the demographic stats, if not the revolutionary cultural analysis.)