Then & Now: 50 Years Of Coney Island Amusements In Photos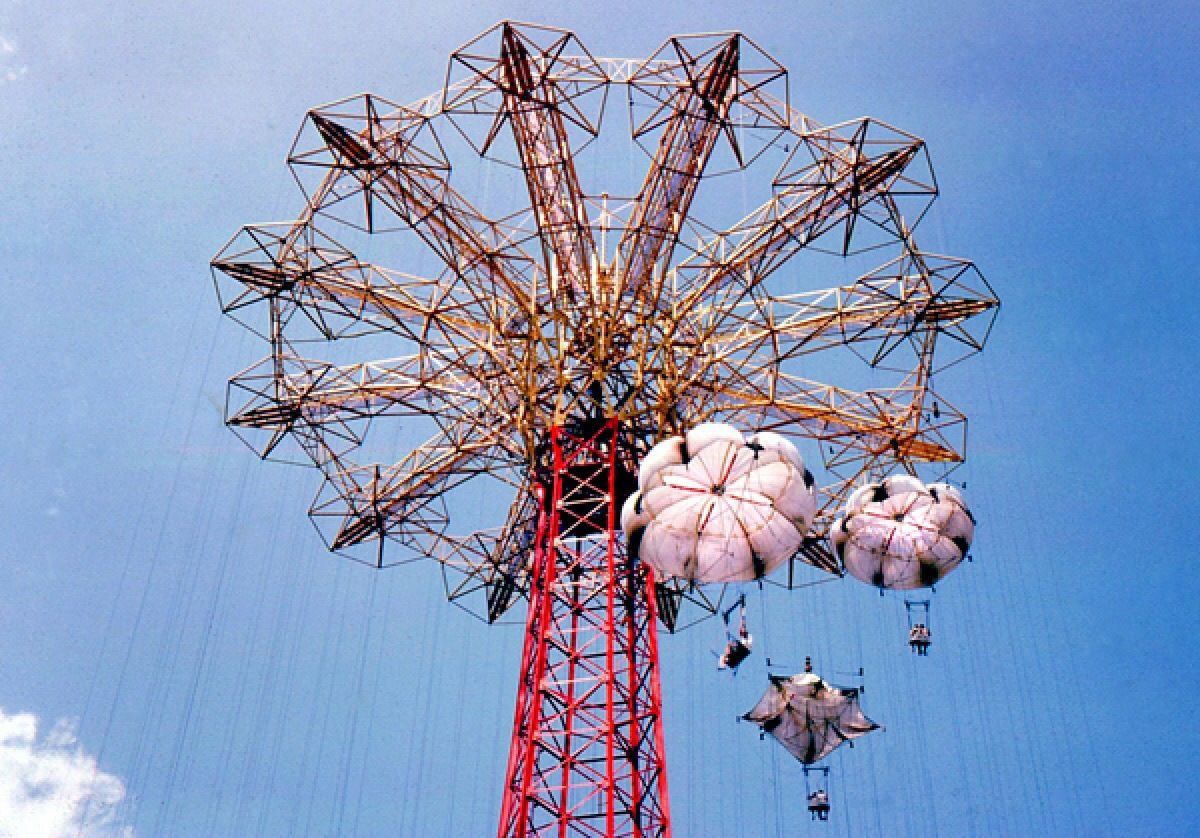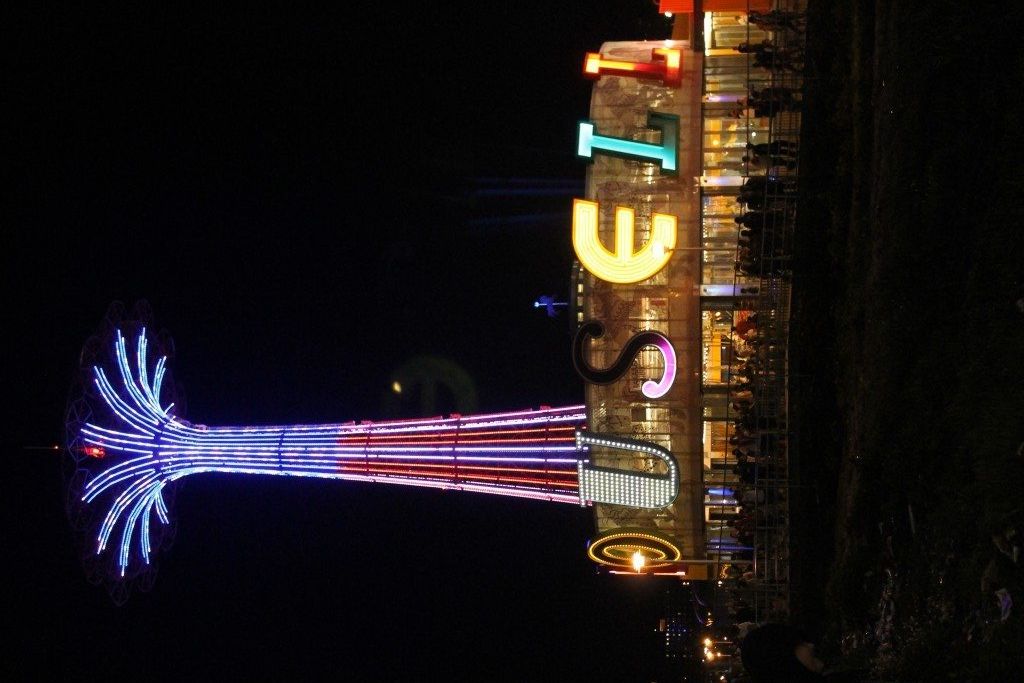 Memorial Day is just around the corner, and with it the throngs of people clamoring for its rides, foods, shows and boardwalk. It's been a turbulent half century for the amusement district, marked by decay as a near forgotten corner of the city, and then its rebirth.
Through it all, photographer Abe Feinstein, now 87, has been snapping photos of the neighborhood he adores, amassing a collection documenting the neighborhood's transition. Some of his photos were recently part of a Coney Island History Project exhibit. Now his grandaughter, Elise, has taken up his charge, and through her lens is capturing modern day Coney Island. Elise has recently revisited many of the spots where her grandfather visited years ago for fresh photos, and together they tell the story of the community's evolution. To go with the photos, we asked the younger to interview her grandfather.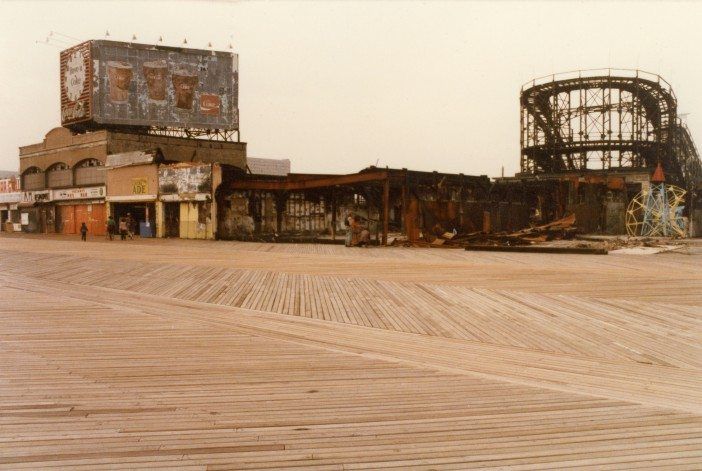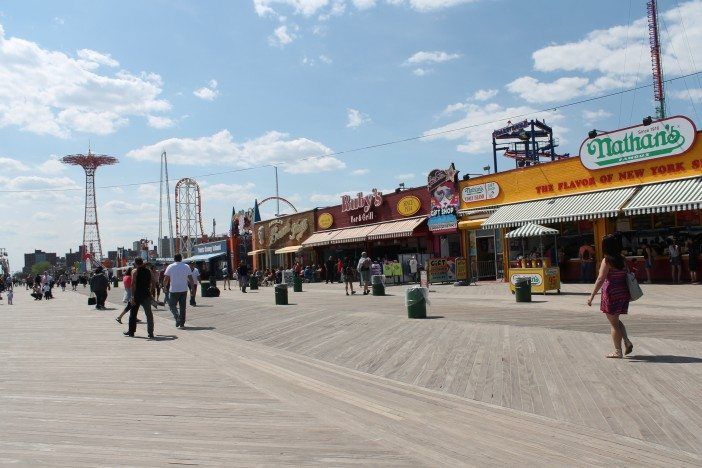 ELISE FEINSTEIN: What was the Coney Island boardwalk like back in the 1960s and the 1970s? Have the attractions changed much since that time?
ABE FEINSTEIN: Back in the late 60s mid 70s, Coney Island was on a decline. There were a lot of burned out buildings, and the overall deterioration of Coney Island. There were a lot of famous eateries such as Shatzkins Famous Knishes, Nathan's, Gregory and Paul, Gerry's Knishes, the penny arcade, Carolina's Italian Restaurant, Atlantis Bar, Dairycrest French Custard, El Dorado bumper cars.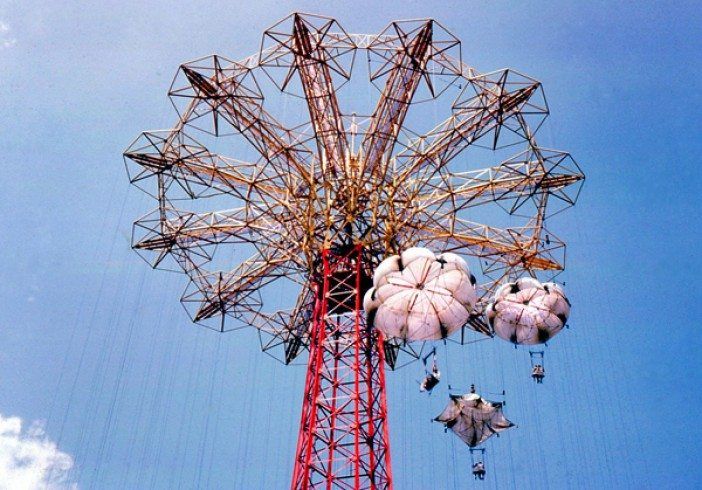 The Parachute Jump, being classified as a landmark, what was that ride like back in its day?
The Parachute jump took you all the way up looking down at the beach and the amusement park, and then it dropped you all the way down until the parachutes opened. It was some ride; I took pictures almost every day. And now since it isn't in commission for so long, it lights up at night with many different colors and patterns and I could see it from my view on my terrace.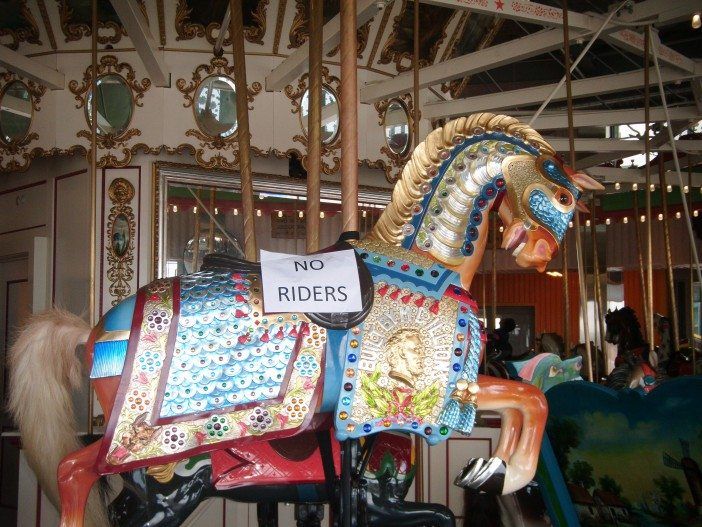 Can you tell us more about the B&B Carousel?
The B&B carousel was originally located on Surf Avenue near West 12th Street up until its closing in 2005.  The ride was dismantled. The horses and the entire contents were put in storage for many years.  Upon Coney Island's rebirth the ride was relocated off the boardwalk adjacent to the Parachute Jump. The horses were all hand repainted, and restored to its former glory, for the next generation of children to enjoy. The interior was restored from how it use to be from Coney Island's past.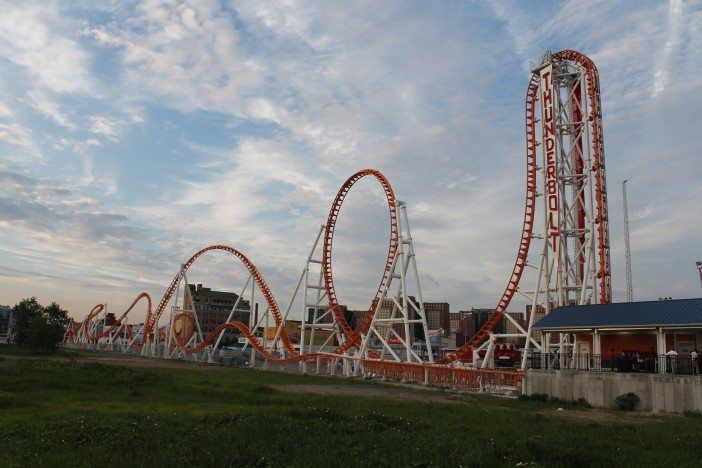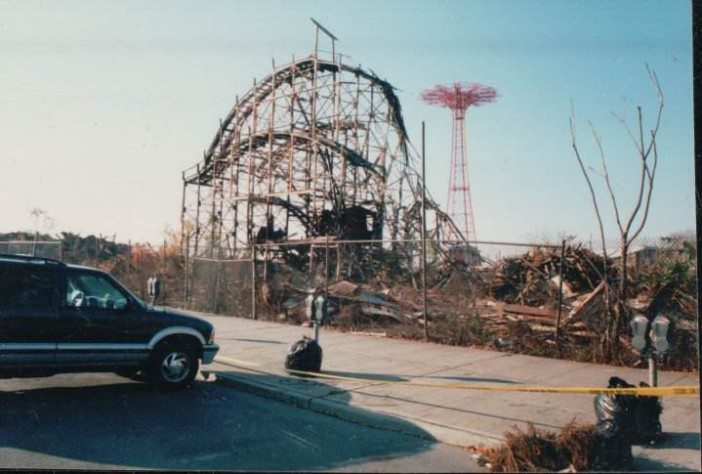 Why does Coney Island inspire you?
I grew up in Bedford-Stuveysant and used to go to Coney Island as a teenager with my friends, and took my dates to the amusement park and I remember the Parachute Jump very fondly. As I settled down and got married and started a family, we lived on Ocean Avenue and Newkirk Avenue. Having the need for a bigger apartment, my wife and I decided to move to Luna Park co-op in 1962. My wife's friend heard of apartments available and we jumped at the chance to live in Coney Island. Having taken pictures of Coney Island since moving to Luna Park I've been documenting Coney Island  from 1962 to present. I remember Coney Island from back in the day from my youth, I've seen Coney Island go through many changes from the good days, through the bad times, and now the re birth representing its bright new future.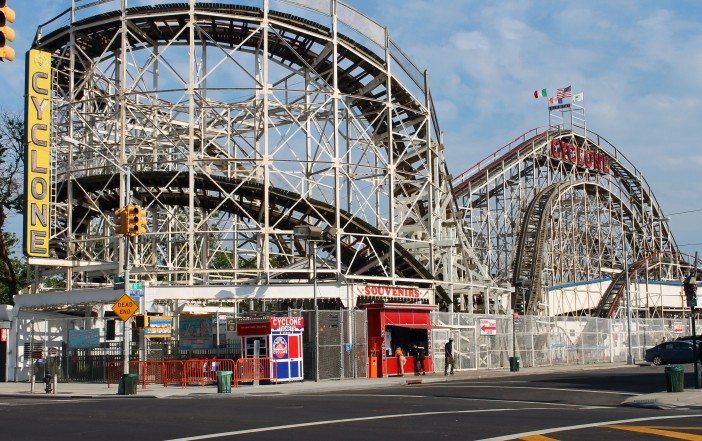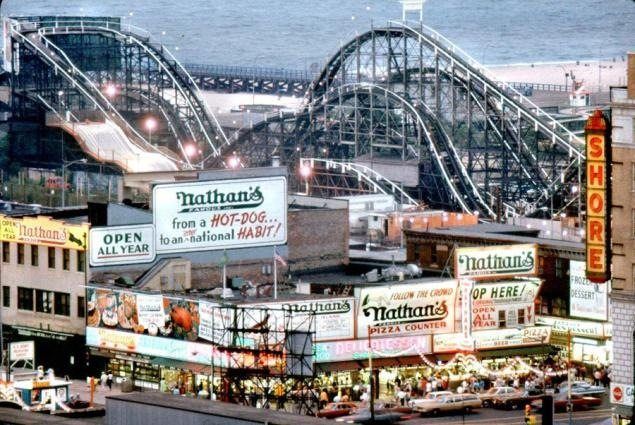 What three roller coasters were in Coney Island?
It was the Cyclone built in 1927, the Thunderbolt built in 1925 and The Tornado built in 1926. The Cyclone is the only original roller coaster still standing. The Thunderbolt roller coaster was built on top of the Kensington Hotel, built in the same location in 1825. This made the rollercoaster also known as the Little House under the roller coaster. The Thunderbolt was demolished in the fall of 2000, and then redesigned and rebuilt in 2014. The Tornado Ride was damaged by arson in 1977 and leading to it's demolition in spring 1978.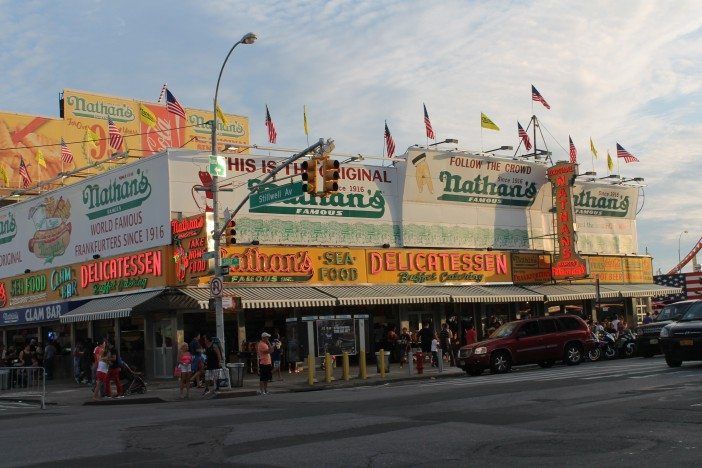 What, to you, are some of Coney Island's staple attractions?
The Cyclone, which is going on its 88 years, Deno's Wonder Wheel, Nathan's, the Parachute Jump, and the B&B Carousel newly reintroduced to Coney Island.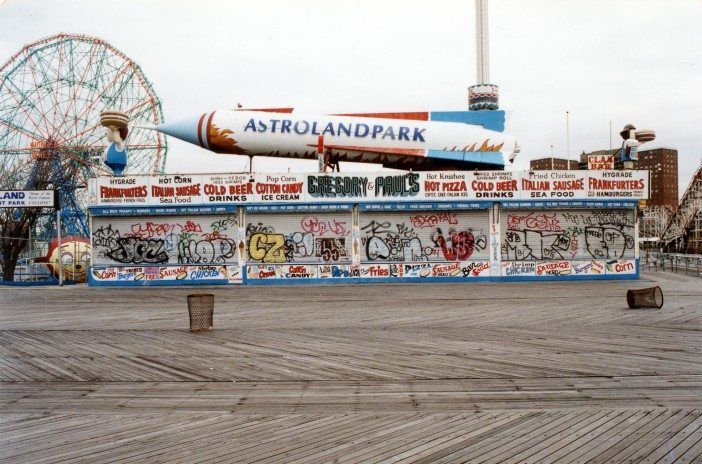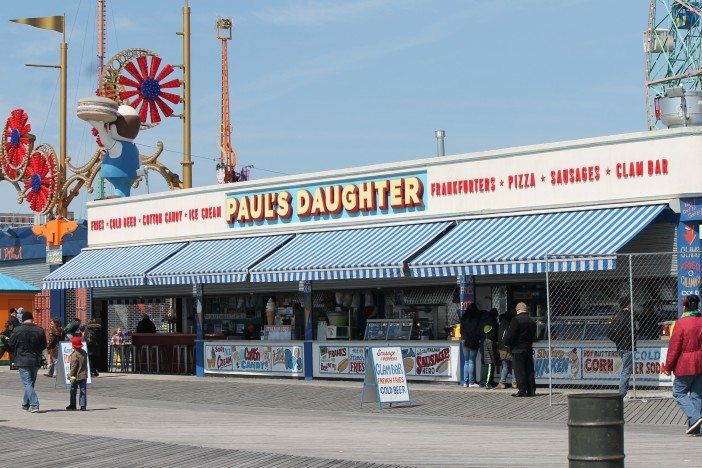 How well do you remember Coney Island's animal nursery?
I recall the animal nursery located on the north side of Surf Avenue next to the Shore Theater building. It was overcrowded with all kinds of animals like monkeys, porcupine, llamas, cats, dogs – it was smelly. It was a popular attraction for people and children and I took my family many times.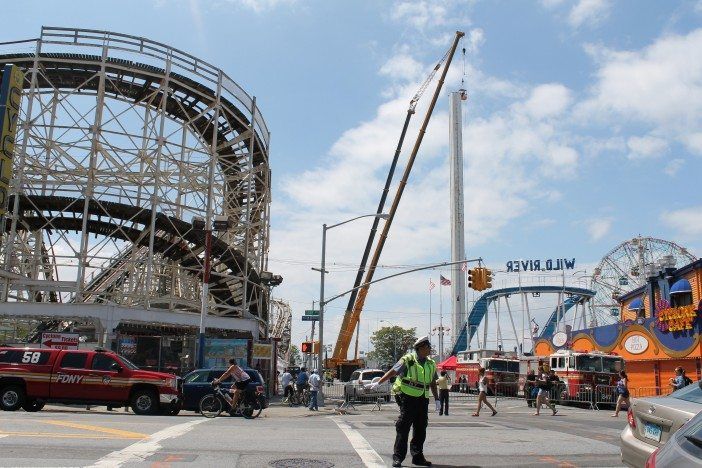 What led to the Astrotower's demise?
The Astrotower opened in 1962, and it was considered a rotating observation tower that allowed everyone to see the Coney Island skyline until it went out of service in 2009. On July 2, 2013, a park visitor reported the tower swaying in the wind. It caused a lot of panic and evacuated Luna Park amusement area for 48 hours while the ride was dismantled – July 4, 2013.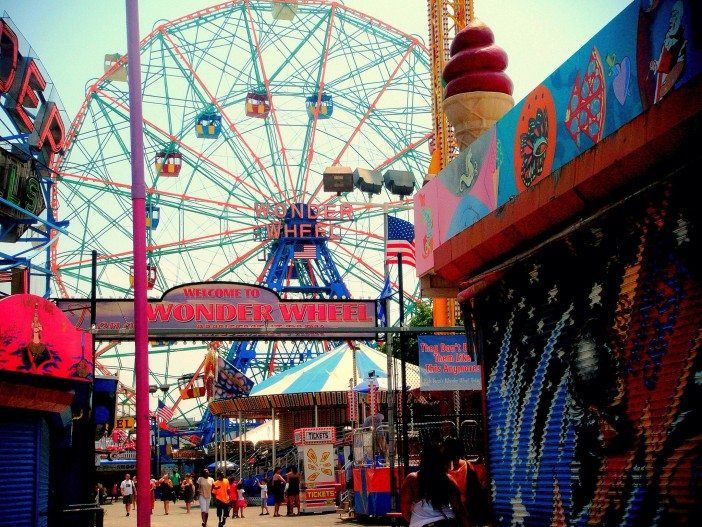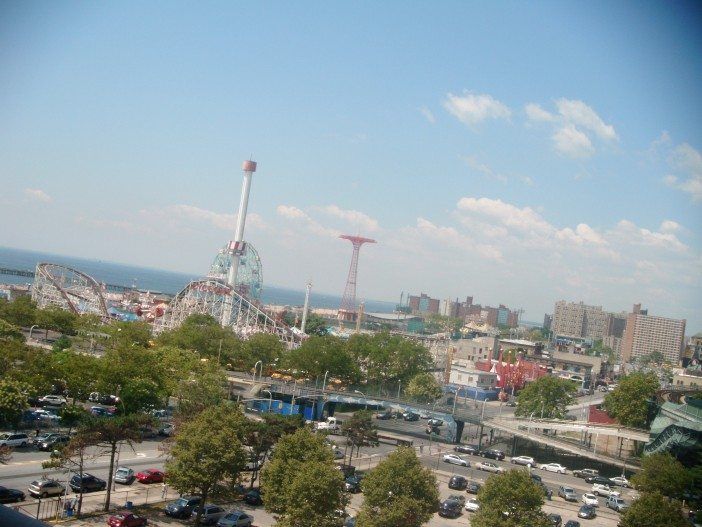 Can you tell me more about the Wonder Wheel?
The Wonder Wheel was built in 1918 through 1920 and opened on Memorial Day of 1920. The Wonder Wheel's height was equivalent to a 15-story building, it consisted of 24 cars – 16 swinging, and eight stationary. I would always enjoy the forward sliding cars, it is one of the oldest and most cherished rides in Coney Island. The only time the ride stopped was due to the NYC blackout on July 13, 1977. That ride was brought down safely during that blackout because the owners manually hand cranked the wheel. The Wonder Wheel is a landmark since 1989.
Meet The Photographers:
Abe Feinstein, 87, hasn't stopped enjoying taking pictures. Photography is in his blood. He has been taking photographs since 1945, first to photograph subjects he intended to draw and then expanding to places he found interesting. He worked in various photography stores, such as Camera Barn, Fotoshop and S. Kleins as a pro camera salesmen. He would take pictures everywhere he went whether it was morning, noon, and night. Feinstein has an extensive collection of Landmarks of Manhattan, Coney Island, and various areas of Brooklyn. Abe Feinstein shot in many formats such as large format, 35mm, color film, black and white film and slide films. Today with the new technology he is now enjoying shooting in digital.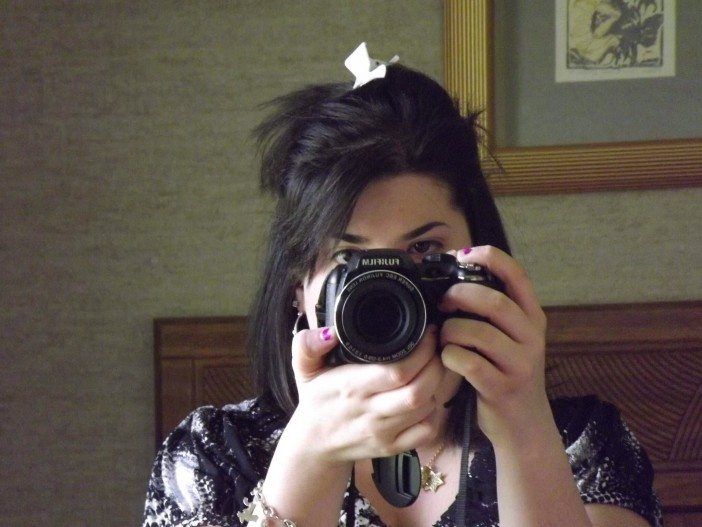 Elise Feinstein, 21, has the same passion as her grandfather for photography, She started taking pictures in high school as her grandpa Abe did, too. Elise attended Edward R. Murrow High School where her love of photography blossomed. Now she attends Kingsborough Community College majoring in Photography and is looking forward to following in her grandfather's footsteps.
Dedication: I would like to dedicate this project to my grandfather and to Coney Island's new and exciting future. My grandfather inspired me to take pictures and pursue the idea that I can show others how I view the world. He has taught me many things about photography and he would help collaborate on projects and told me to "Shoot what I like" – Grandpa Abe Feinstein.