The Waffles Are Coming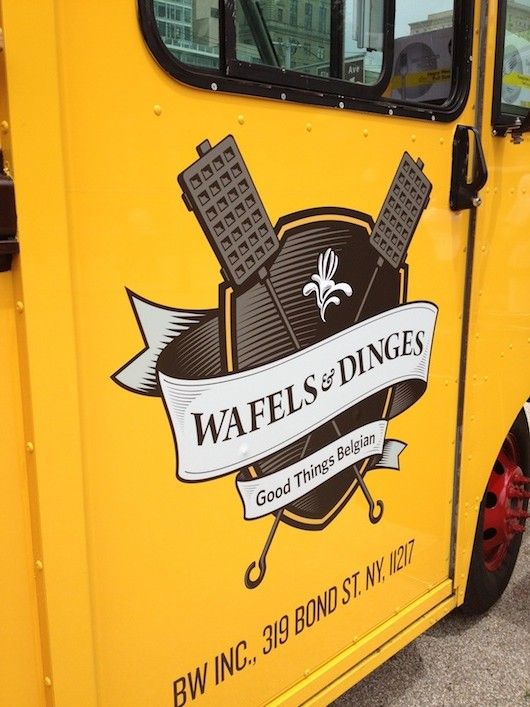 Waffle lovers rejoice! DNAinfo is reporting that NYC's favorite Belgian food truck will officially be setting up shop at the 9th Street entrance to Prospect Park. The prime location (prime parking spot?) is one of the business's two new semi-perminant outposts — they've just been awarded 5-year contracts there and near City Hall, in Manhattan.
Whether you're a fan of the sweet or savory, Wafels & Dinges has a menu full of mouthwatering selections to satisfy even the pickiest Park Slope connoisseur. Almost. One woman apparently told DNAinfo that "she wouldn't be eating the waffles because she 'preferred to eat healthy food' and another said she would forego the waffles because she was trying to avoid eating gluten." You can't win 'em all.
The 9th Street/PPW truck won't be here until April or May of 2013, which sounds terribly far away (just ask the bike share people.) In the meantime, though, there's always their other Slope sweet spot, on Seventh Avenue near Carroll Street.