The Triplet Otter Pups Living At The Prospect Park Zoo Are Just As Adorable As You'd Imagine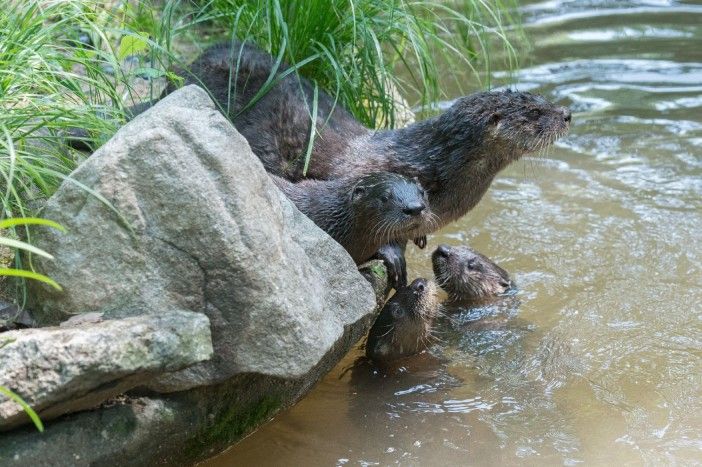 We've got some tiny, adorable new neighbors at the
Prospect Park Zoo
! Three North American river otter pups just made their public debut, and oh boy, there's video.
The three pups are all male, were born on February 25, and they don't have names yet. While the zoo hasn't asked for our naming suggestions, we're giving them anyway: Shake, Rattle, and Roll!
These fellas are bred at the zoo as part of the Species Survival Program, which the Wildlife Conservation Society describes as "a cooperative breeding program designed to enhance the genetic viability and demographic stability of animal populations in zoos accredited by the Association of Zoos and Aquariums."
You can see the pups in person along the zoo's Discovery Trail, a naturalistic representation of the otters' natural habitat, which includes lakes and rivers throughout the coastal and Great Lakes regions of the United States and Canada. Though they might be a bit weird, they do use their tummies as tables, so we're still all for them.
The Prospect Park Zoo is located at 450 Flatbush Avenue in Prospect Park, and is open 10am-5pm weekdays and to 5:30pm on weekends and holidays, April through October; 10am-4:30pm November through March. Admission is $8 for adults, $6 for seniors 65 and older, $5 for kids 3-12, free for children under 3.