The Sun Shines As Slope Park Officially Opens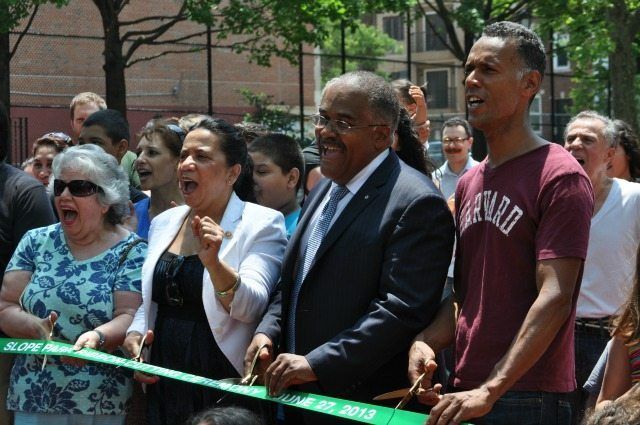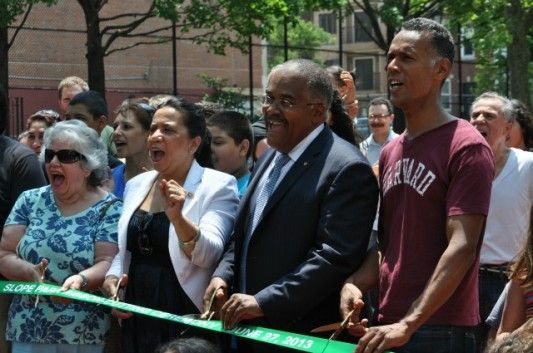 Mother Nature kept the rain away for the official opening of Slope Park (6th Avenue, between 18th and 19th Street) this afternoon, and families turned out in droves to give the new playground a spin.
After a small ceremony, Councilwoman Sara Gonzalez, Brooklyn Parks Commissioner Kevin Jeffrey, Community Board 7 representative Joan Botti, and Friends of Slope Park founder Angel Aguero cut the ribbon and celebrated the much anticipated neighborhood addition.
"It's gorgeous," exclaimed Councilwoman Gonzalez. "I walked in and I saw all those flowers and thought, it's just beautiful."
"The parks department works so diligently with us," Joan Botti, Chair of the Parks Committee for Community Board 7, said. "They support us. We support them. It takes a lot of money, and money is always tight, but it's beautiful."
"I think the final product is absolutely fantastic and has exceeded all expectations," Commissioner Jeffrey told us. "You see parks in schematic and you have a sense, intuitively, that they're going to work, and I knew as soon as I walked in today that it had worked."
The $1.631 million dollar project was originally scheduled for spring 2013 opening, but a design change to the playground's base material, a damaged flue pipe in the comfort station, and contractor delays following Hurricane Sandy pushed the completion into June.
If the smiles of our local kids were any indication, though, that delay is officially forgiven.
The splash area was without a doubt the most popular section of the playground, followed closely by the giant swing and the merry-go-round.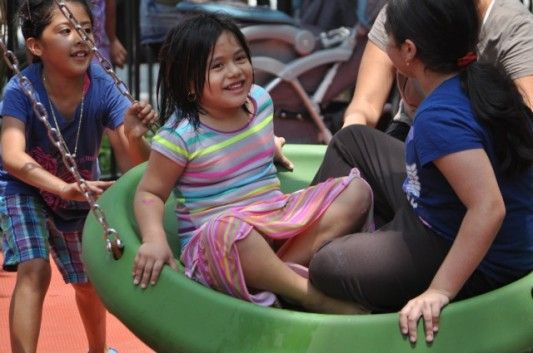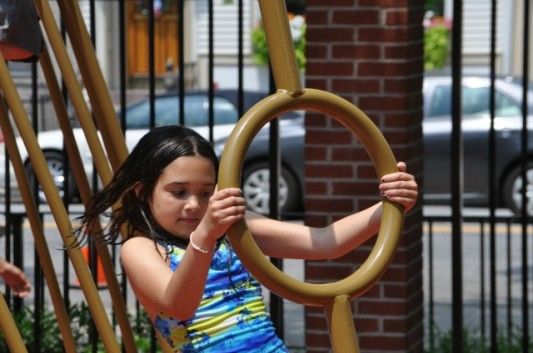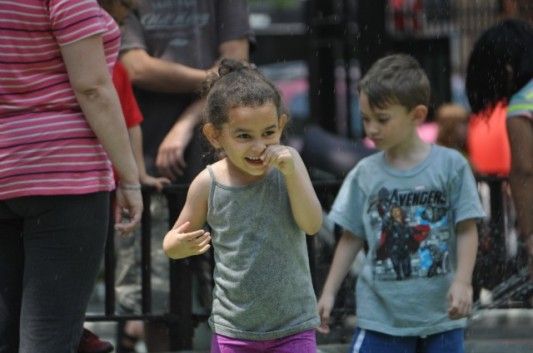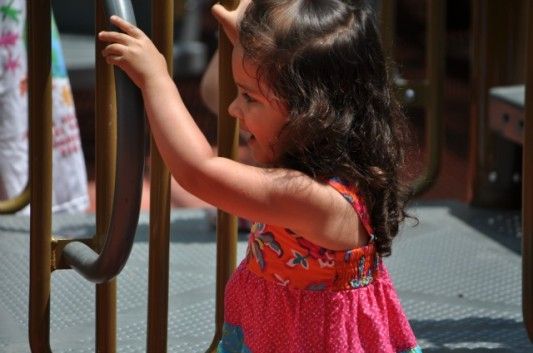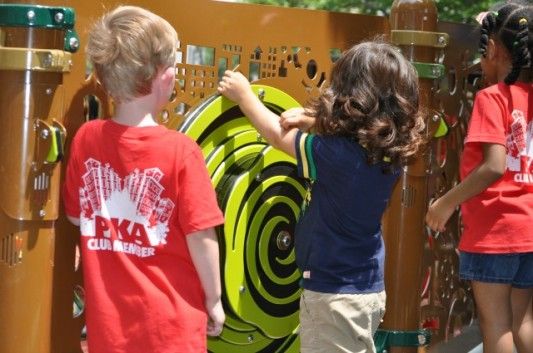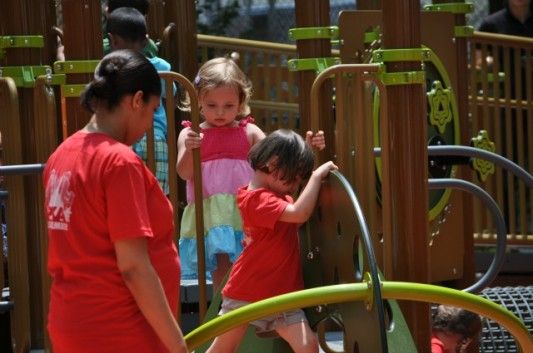 What do you think of the new playground, neighbors?