The Singing Winds Brings Free Activities For All Ages To Albemarle Playground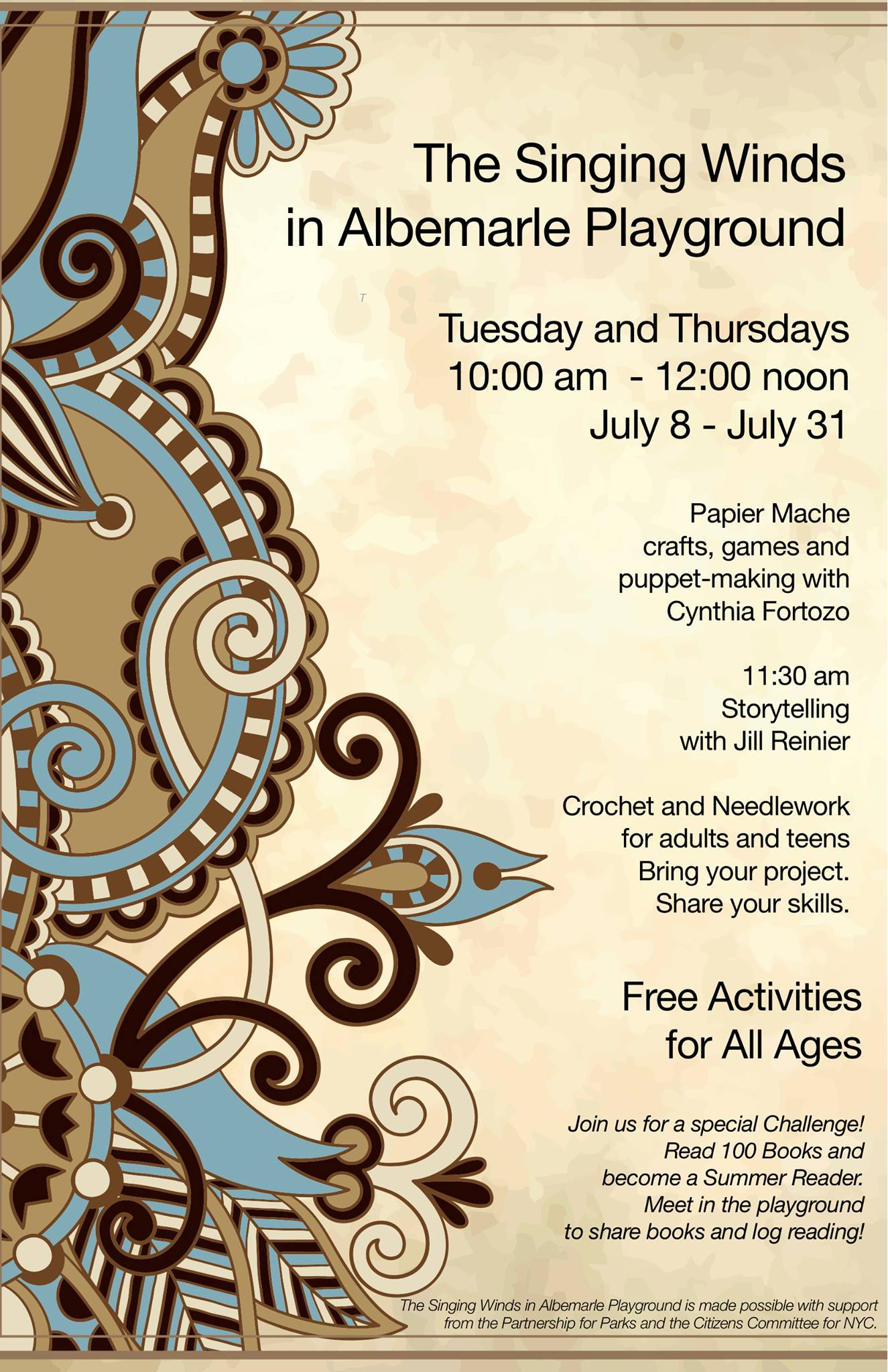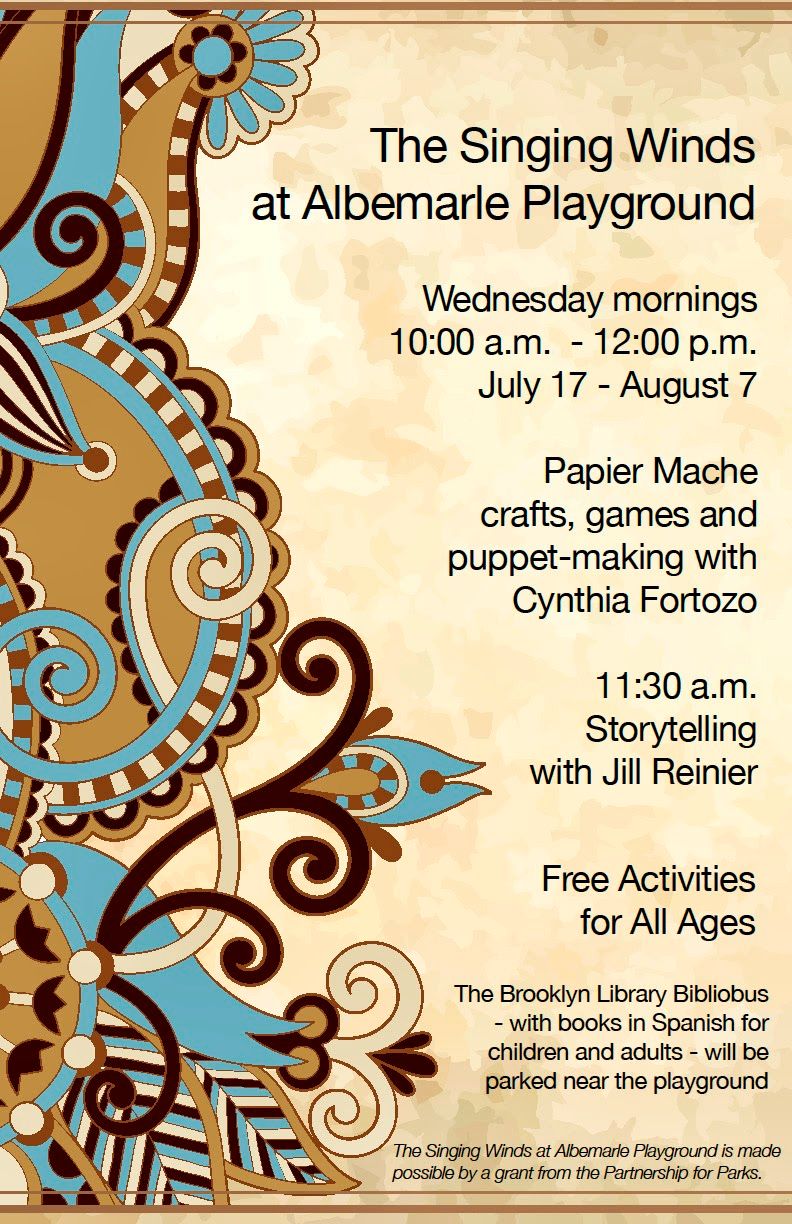 The Singing Winds, a local theatrical/storytelling group that performs traditional folk tales from around the world, is bringing free activities for children, teenagers, and adults to Albemarle Playground (McDonald Avenue between Albemarle Road and Caton Avenue) every Tuesday and Thursday through July 31.
From 10am to 12pm every on Tuesdays and Thursdays until the end of the month, there will be papier mache, crafts, games, and puppet-making with Cynthia Fortozo. At 11:30am, there will be storytelling with Jill Reinier.
Additionally, there will be crochet and needlework for adults and teens.
The twice-weekly sessions are funded by NYC Partnership for Parks, and they are free and open to all. Albemarle Playground is located just behind PS 230 (1 Albemarle Road).