The Saga of Millennium Brooklyn and John Jay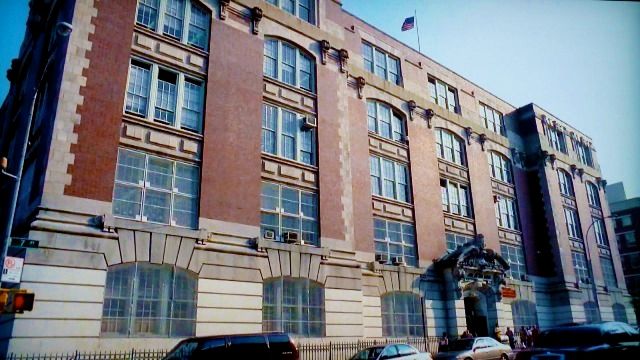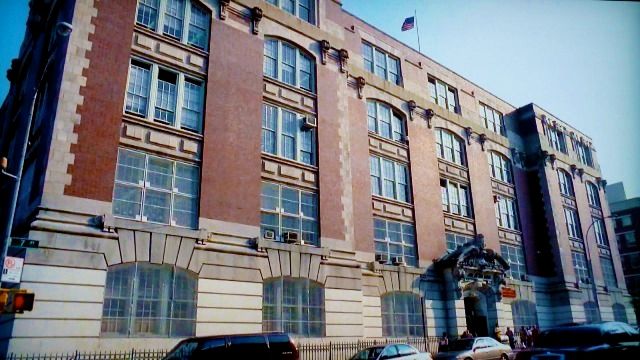 Photo via Here's Park Slope
It's been one year since Millennium Brooklyn, an elite secondary school based on its successful Manhattan big sister, joined the struggling John Jay Complex of high schools, and although Jay students and parents are no longer crying racism, GothamSchools reports that life within the century old building is far from copacetic.
The three original schools on the John Jay Campus, Park Slope Collegiate, Secondary School for Journalism, and Secondary School of Law, are primarily comprised of lower income African-American and Hispanic students who have long been ignored by the Park Slope community and Department of Education. Metal Detectors at the doors, law enforcement officers patrolling the hallways like prison wardens, and budget cuts erasing already limited resources have been feeding the fire of resentment felt by students and educators for years. When it was announced that a new, highly funded, and selective high school, whose Manhattan school was comprised of primarily Caucasian and Asian students, would be moving to the century old John Jay Campus, tempers flared.
Yes, volunteers, such as a group from Congregation Beth Elohim, are working to bridge the gap between the schools, themselves, and the community. Yes, the principles of all four schools meet regularly. Yes, there are some joint events and some (supposedly) shared resources.
But let's face facts: students at the original John Jay schools are not allowed on the Millennium Brooklyn floors. There are gigantic funding differences between schools. The other three John Jay schools play on the same sports teams; Millennium Brooklyn competes separately, pairing instead with its Manhattan sister school. As one volunteer told Gotham Schools, "I don't know the politics of shared spaces, but I don't see it."
But as is perpetually the case with the NYC public schools, the problems are self-perpetuating and the answers are…complicated. To really de-segregate, community parents need to choose to send their kids to all of the John Jay schools. And given the evidence, that hasn't been a wildly popular choice for parents who've got choices.