The Revival Of Lola Star's Dreamland Roller Rink At Prospect Park Starts Tomorrow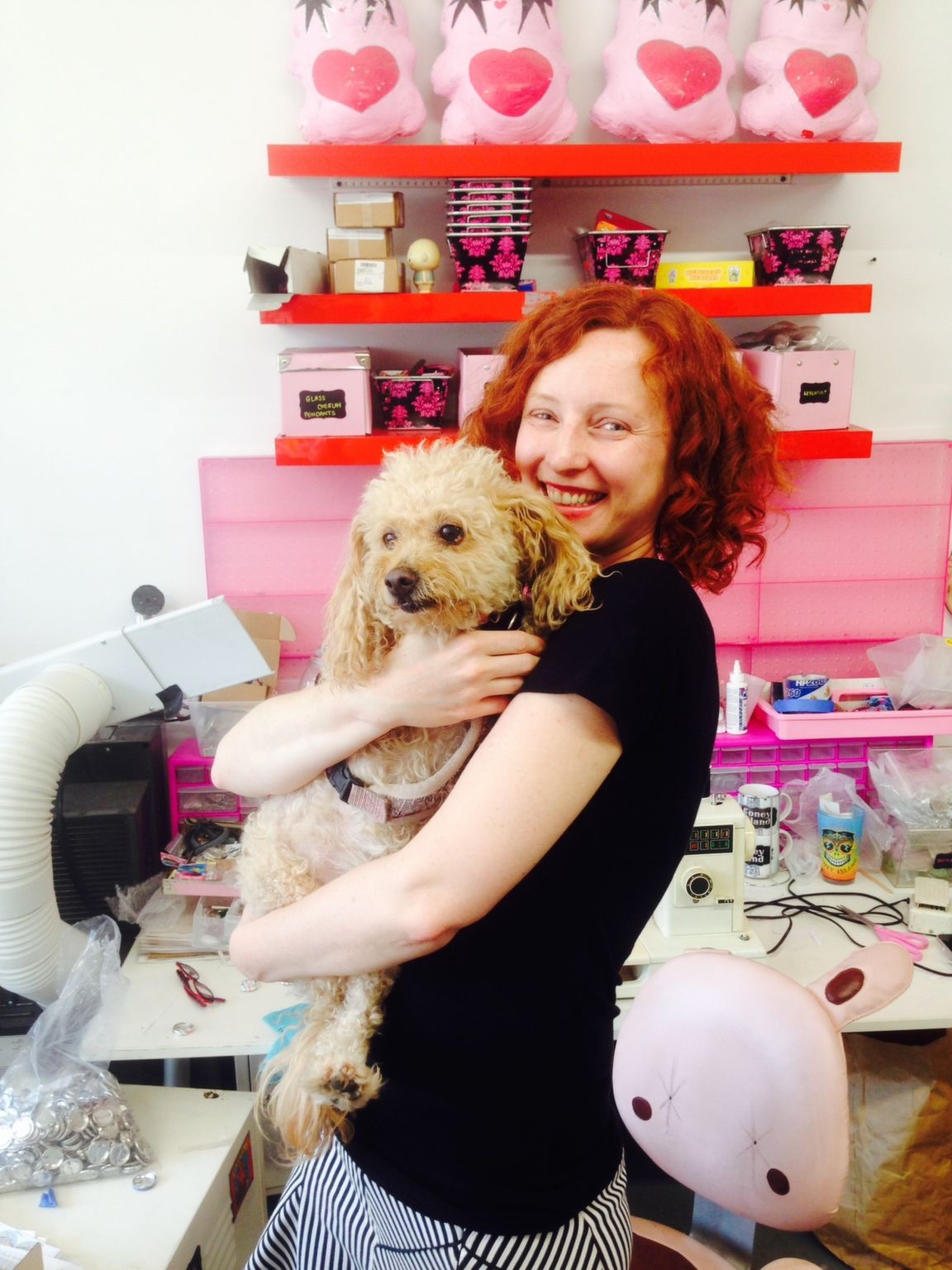 Dianna Carlin, a Ditmas Park resident better known as Lola Star, is bringing the glitz and glamour of Coney Island to Lakeside in Prospect Park tomorrow, July 11.
In 2008, when Carlin launched Lola Star's Dreamland Roller Rink, she inspired many with her infectious love of roller skating, Coney Island, and artistic approach to the world. After Carlin's beloved Dreamland Roller Rink closed in 2010, she was determined to reopen it. Several years of looking for a new location, Lola Star's Dream Land Roller Rink is coming to Prospect Park.
The festivities will begin again on Friday, July 11 with a "Flashdance" themed party, complete with a red carpet, photographers, the famous circus hula hoop performer Ali Luminescent, and, of course, plenty of 1980s fanfare. The roller dance parties at Prospect Park are scheduled to continue through the fall and will have a new theme each week. Additionally, at each party, there will be dance and costume competitions with prizes donated by local businesses.
Recently, I met with Carlin in her Sunset Park production studio to discuss where her interest in roller skating first came from, how she got the name Lola Star, and what happens behind the scenes of these glamorous skate parties.
"When I was seven years old, I used to roller skate around my parent's basement listening to Barry Manilow's 'Copacabana' on repeat and dreamed of being a roller skating superstar," she recounted. Carlin remembered her parents sometimes yelling to her in the basement, "Hey Lola! What are you doing down there?" The name – a reference to the Manilow song's main character – stuck, and Lola Star was born.
Carlin's entrepreneurial spirit, combined with her dreams of being a roller skating superstar, helped pave the way for what would become Lola Star's Dreamland Roller Rink and Boutique. In 2000, when Carlin moved to Brooklyn, she became increasingly fascinated by Coney Island and the history behind it. After spending many afternoons on the boardwalk, Carlin noticed that there "weren't any places to get a cute Coney Island T-shirt." With a business plan in mind, Carlin set out to make T-shirts and other Coney Island-themed souvenirs. Today, her business is thriving and includes two shops on the boardwalk of Coney Island – and she plans to open a third shop in Williamsburg this fall that will remain open year round.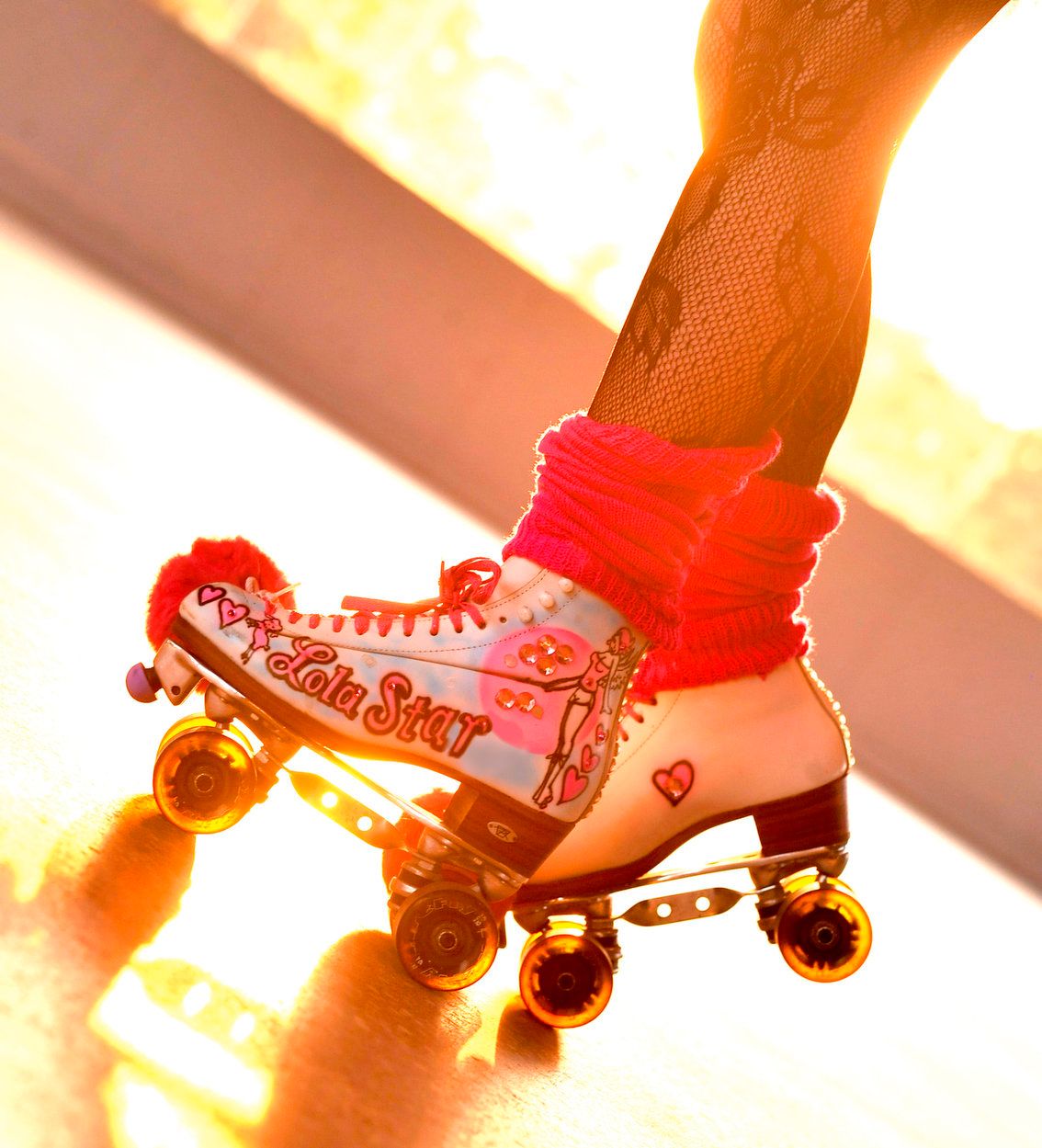 While Carlin's business has been based in Coney Island for the past 14 years, she has been a resident of Ditmas Park since 2007. In this time she has seen many of the changes that have occurred within the Ditmas Park neighborhood and says she "loves what is happening here."
However, while things were on the upswing here, Coney Island was undergoing an uncertain time. With new plans in the works to redevelop Coney Island yet again in 2007, many local business owners and organizations were upset about the longterm repercussions this could have. That same year, Carlin intervened and organized Save Coney Island, a nonprofit dedicated to restoring the Coney Island Amusement District. Although there were many transitions occurring at Coney Island during this period, Carlin said she was "happy to be coming home to my peaceful retreat of Ditmas Park."

After years of developing her dream, Lola Star's Dreamland Roller Rink opened in 2008 in the historic Child's Restaurant building.
"In 2008, I won a contest sponsored by Glamour Magazine and Tommy Hilfiger to make someone's dream come true," she said. "However, the catch with that contest was they didn't really make my dream come true. Instead, they made a movie about me going through that process. I quickly had to come come up with the funding and figure out how to make it happen. It was an amazing opportunity, and it put my dream in fast forward."
However, Carlin's dream was cut short when, in 2010, Dreamland closed.
"It was heartbreaking when Dreamland closed," she said. "However, I knew it was only the first step and that bigger and better things were to come."
While Dreamland remained closed for four years, Carlin knew it was not the end of her roller rink and continued to search for a new location.
"Wherever I located Dreamland to next, it had to have that same sense of magic that the Child's building had," Carlin said.
And that is exactly what she found in the Lakeside Rink at Prospect Park.
"The Lakeside Rink in Prospect Park had the same kind of openness and magic that the Child's building had," she explained. "As you skate around, you see the beautiful trees and scenery the park has to offer."

Now, with Dreamland Roller rink relocated, Carlin can start to make new memories at Prospect Park.
When Carlin is not putting on fabulous parties or working at her boutique on Coney Island, she enjoys eating at Farm on Adderley and the Castello Plan. She is vegan and a passionate animal activist who often fosters dogs in need of a home. Carlin is also a fan of yoga and offers free classes on the beach at Coney Island on Monday and Thursday evenings.
One day, she hopes she will be able to move her business to Ditmas Park, with a store in the front and a production area in the back.
But, no matter what happens, there is no doubt Carlin will do what she has done for years: continue to play an important role as an artist and
community activist who is invested in building strong community ties.
Admission to Lola Star's Dreamland Roller Disco at Lakeside Prospect Park is $15 per person, which includes skate rentals. The events will be held from 8pm to 10pm.
Top two photos courtesy Lola Star.