The Park Slope Armory Has Reopened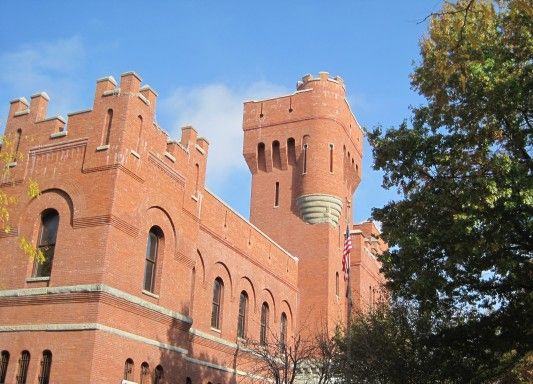 Okay, it doesn't rank up there with losing your home or business, but hundreds of Park Slope residents have been without their gym since the devastating Superstorm Sandy visited in October. The Armory YMCA was repurposed, brilliantly, as a shelter for nearly 300 Sandy evacuees. Staff and volunteers did an heroic job week in and week out. The last of the evacuees moved out on November 19th, and the Armory has been working toward reopening ever since.
And that day has arrived. As of today, Wednesday, November 28, the Armory Y is back in business. The full slate of classes and programs will be offered.
Now there's one less excuse to get back into shape. Sigh.
Photo by Haruko16