The One "Stealth" Cometh
Tickets to purchase the new Nike Air Foamposite One "Stealth" were released Sunday, and shoe fans at the Foot Locker on 14th Street and 5th Avenue were lined up around the block.
We were initially impressed with the crowd's dedication, as they stood in the rain waiting for, not the actual shoe, but a ticket to purchase said shoe at a later date. Our opinion turned, though, after returning to the corner later in the evening.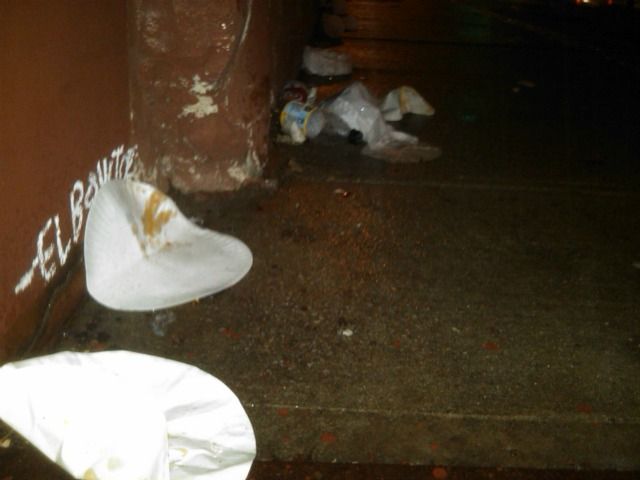 Even with a trash can on the corner of 14th Street and 5th Ave, food and beverage garbage lined the entire 14th Street side of the shoe store.
Come on, guys. You might not live on this street, but a significant number of other people do, and they certainly don't want to wake up to a deluge of wet food waste. If you pack it in, pack it out.