The Newkirk, Foster & Coney Island Avenue Holiday Gift Guide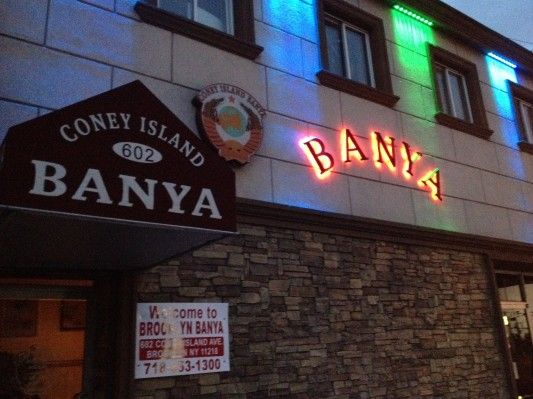 Still shopping? Last week, we took a walk around Cortelyou Road to put together a gift guide for the de facto coolest strip in the area. Today, we leave Cortelyou to explore Newkirk Plaza, Foster Avenue and Coney Island Avenue's shops. Here's a list that we think will have gifts to appeal to everyone.
• Brooklyn Banya (602 Coney Island Avenue) is a Russian bathhouse boasting saunas, steam rooms, baths, an icy pool, a jacuzzi, massages and more. Entering the banya costs $30. From there, you can choose your own adventure. Massages run $85 per hour, birch branches run $20 (or $30 for a professional treatment) and the prices of the Russian food vary. Everything else is open to anyone who pays admission.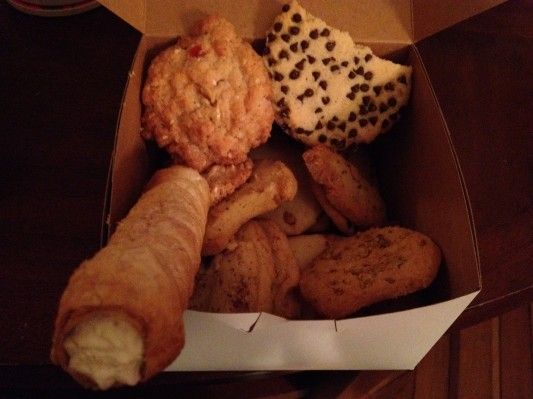 • When it comes to sweet shops, this neighborhood is spoiled for choice. Indian and Pakistani bakeries well worth exploring line Coney Island Avenue. On the corner of Avenue H, Mithaas (1150 Coney Island Avenue) has a number of treats worth trying. You can pick and choose a box of sweets for $7 per pound. Anything you can't put in a box — for instance, cake or cream rolls — comes in at $2. The cookies are delicious and the rolls are good but the cakes have been the favorite of taste testers by a mile thus far.
• Newkirk Station Liquors & Wines has a number of drinks that'll make for a good gift including various wines, vodka and rum. The most interesting gift might be a bottle of Evan Williams Honey Reserve Bourbon ($19.99). It's novel, has a good, sweet taste to start and a traditional bourbon finish, perfect for a thirsty holiday.
• Considering the number of hookah bars on Coney Island Avenue, there must be quite a few smokers around here. If you're getting a gift for one, consider Newkirk Plaza's Minar Food Market (which we took a tour of here). Here, hookahs cost from $20 for a small light-up piece,  $60 for large pieces and $175 for a golden skyscraper pictured above. The giant hookah pictured is actually a little smaller than its full potential — there's a detachable piece off camera because it's too big for the store's front counter.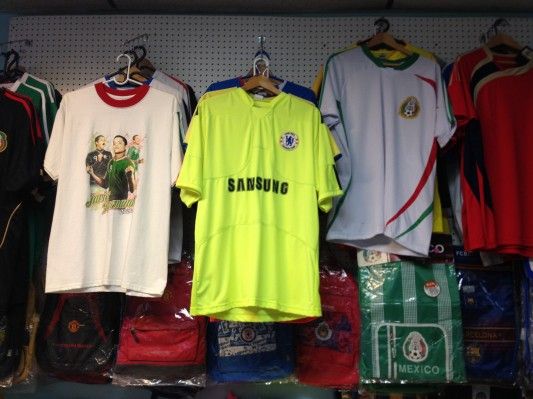 • Lupita Travel (824 Coney Island Avenue) could probably help get you a good vacation south of the border but what caught my eye was the selection of soccer jerseys (around $85) and equipment. Whether you're a fan of the English Premiere League or Mexico's Liga MX, this easy-to-miss store has a selection worth checking out. If the jerseys aren't right for you, the soccer equipment (shin guards, gloves, hats, bags and more) start at $10.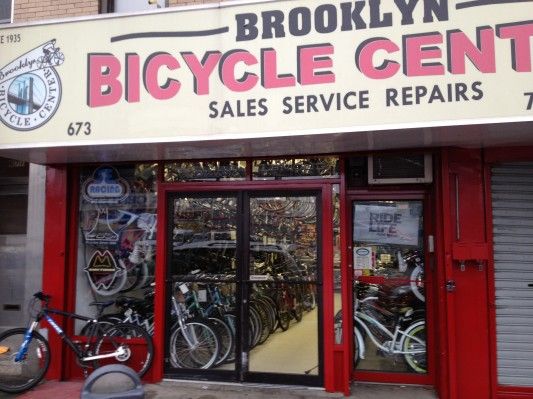 • Brooklyn Bicycle Center (673 Coney Island Avenue) is packed wall-to-wall with bicycles. Kids bikes start at $150 and adult bikes start around $240. The shop stocks racing, mountain, BMX bikes and more. If your giftee already owns a bike, consider gifting a Kryptonite lock to help keep that bike safe. If you're feeling a bit more adventurous, there's an enormous two-seater currently on special for $650.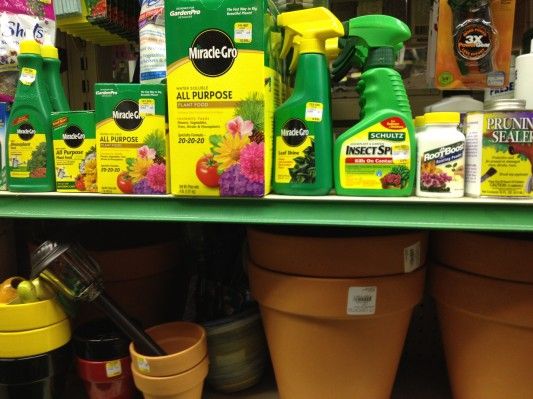 • It may be December but lots of people are just biding their time until spring when they can spend their days in the dirt. If your giftee is excited about gardening, Almac Hardware at 2 Newkirk Plaza has gardening tools and supplies that'll make next year's blooming that much better. Almac has a wide selection of plant food ($10.99), pots ($1-$7), potting mix and more, so go in and browse to find what will work in each unique garden.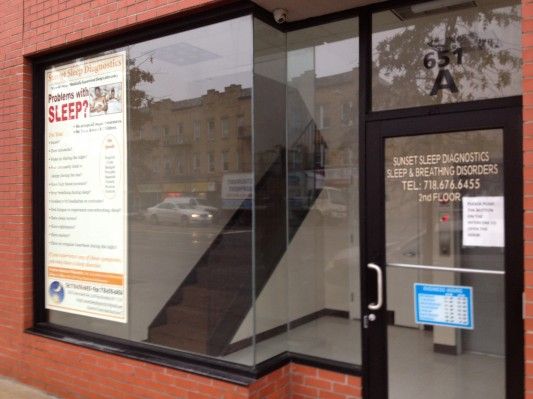 • This might be a strange one at first but Sunset Sleep Diagnostics (651 A Coney Island Avenue, 718-676-6455) coming to the neighborhood has piqued the interest of several sleepy faces lately. It's a full on sleep center with about a half dozen comfortable bedrooms and two general examination rooms. If you have a giftee who is likely to show up to Christmas begging for a few more hours in bed, have them spend a night at the sleep diagnostics center. Keep in mind that the pricing is "expensive" (their words!) and so it's best to see if your insurance covers it.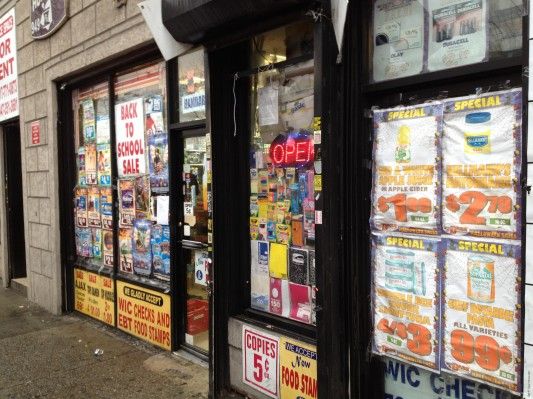 • Humdard Pharmacy at 949 Coney Island Avenue is stocking 4GB iPod minis for $29.99 and 2GB iPod minis for $27.99. This is not a bad option for an mp3 player and it's probably as good a price as you'll ever find.
• Eshha Jewelery (748 Coney Island Avenue) is one of several Pakistani jewelers lining the avenue. Near Cortelyou, it offers a decent selection. You'll have to search to find something you like, but there area few worthwhile necklaces and bracelets worth looking at. They also have a selection of earrings running from $45 and up. The ones above cost $96.
Do you have any gifts from the neighborhood worth sharing?