The New Prospect Brunch Is a Weekend Must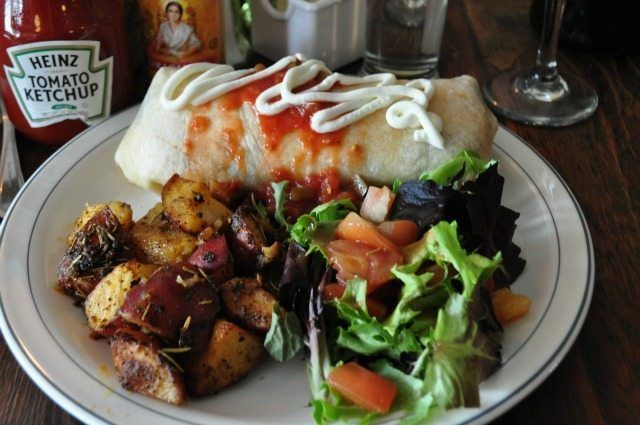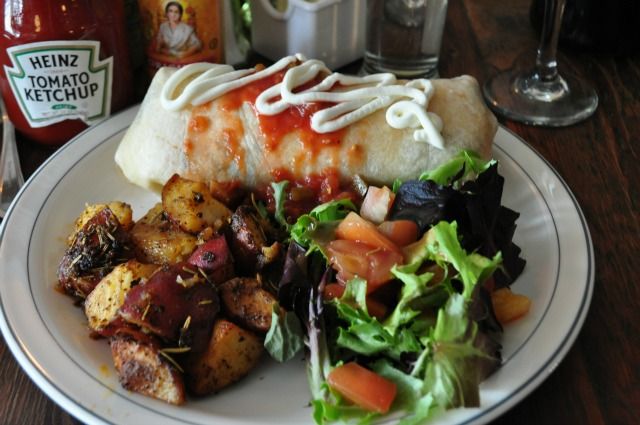 It's no secret that we love a good breakfast burrito, so when we discovered that Prospect (545 5th Ave) had one on their all new brunch menu, it was a no brainer that we had to get over there and check it out.
Hello plateful of burrito goodness. We're talking egg, cheddar, black beans, and chorizo, all getting cozy in a flour tortilla, and topped with just the right amount of salsa and sour cream. Toss in a generous pile of seasoned potatoes, and you're on your way to a midday food coma.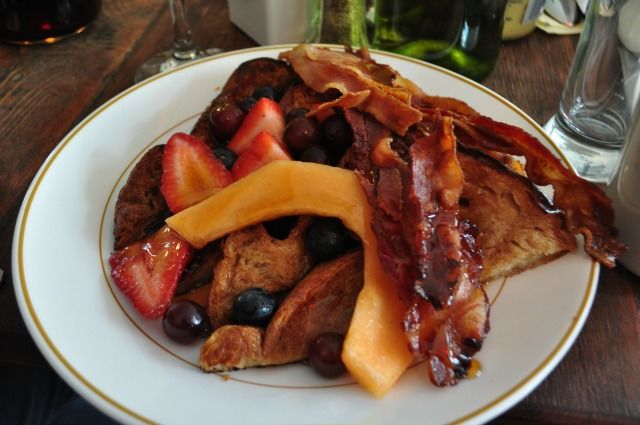 A friend was longing for a bit of french toast action, which also turned out to be a great selection. We kid you not, the french toast was drool inducing. It walked that fine line of being sweet, but not too sweet, like a pro, and was made for the thick cut bacon and fresh fruit that were included with the meal.
In addition to said mountains of food, the $14 brunch comes with unlimited coffee, and your choice of a mimosa or bloody mary. The service was friendly, the place is huge, and we're in love with fabulous wooden pub smell that envelops you like a warm and fuzzy blanket. There was absolutely no wait last Sunday, but judging by the quality we experienced, Prospect is on its way to becoming a weekend brunch hot spot.
Prospect is located at 545 5th Ave. Brunch hours are Saturday and Sunday from 11am to 4pm. For more information, call the pub at (347) 599-1087.