The Little School That Could: P.S. 25 Eubie Blake Will Remain Open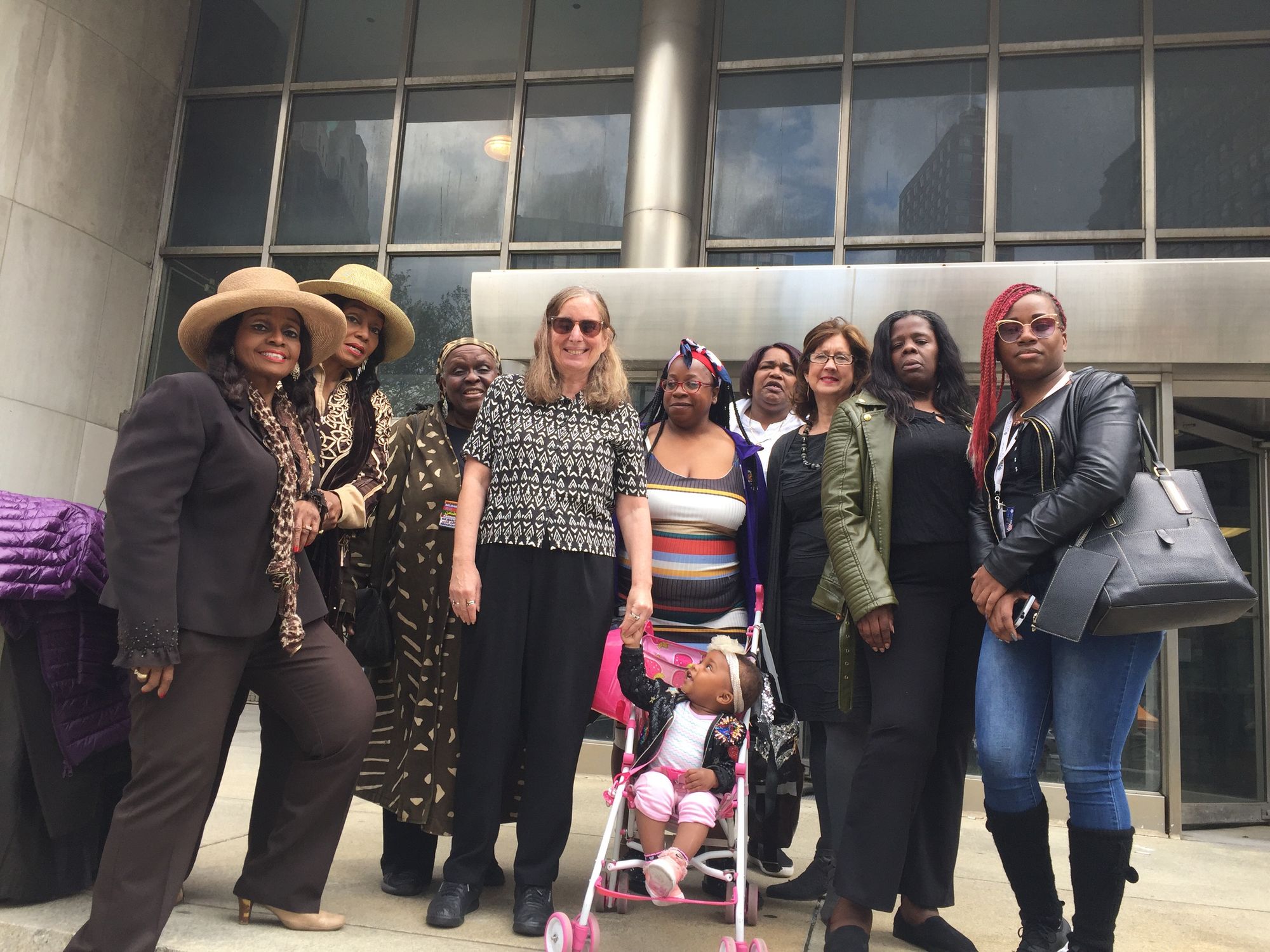 BEDFORD STUYVESANT – Bedford-Stuyvesant's small but successful P.S. 25 Eubie Blake will remain open.
The Department of Education decided this morning to keep the high performing school running, right before a hearing at Kings County Supreme Court in which Judge Katherine A. Levine would have made a decision.
Last year, the DOE considered closing P.S. 25 due to its low enrollment. But in April 2018, three parents filed a lawsuit against the DOE. In a May hearing, Judge Levine requested that the school remain open for another year, citing the need for more evidence, details and statistics to show that the school deserved to be closed.
But as of today, the case has been settled.
"The DOE agreed to keep it open at least through the 2019-2020 year," says Laura D. Barbieri of Advocates for Justice, a nonprofit, public interest foundation that defended the lawsuit. "They agreed to work with the community to increase enrollment."
In a statement, DOE spokesperson, Doug Cohen says:
"Community empowerment is central to our work, and this decision reflects the needs of the P.S. 25 and District 16 community. This gives P.S. 25 clarity and stability moving forward, and we're excited to continue our work with the school to support a high-quality and sustainable learning environment where students will thrive for years to come."
However, this does not necessarily mean that the thought of closing P.S. 25 cannot come up again. According to Barbieri, Advocates for Justice is requesting that if the DOE reconsiders closing P.S. 25 in the next two years, the Department should reach out and notify them.
"If that happens," Barbieri says. "We would see Judge Levine. She wants to make sure [this decision] is not a band-aid solution."
According to the Daily News, it was local school leaders, including CEC 16, who asked the DOE to close PS 25 in the fall of 2017, due to its poor enrollment numbers. Back then, less than 150 students were in that school, far from what the DOE allows.
But then came the news that the small school had big academic achievements.
According to the DOE, P.S. 25 is one of the best performing schools in District 16. It ranks in the 53 percentile in ELA, which is on average compared to other DOE schools, and is at the 83 percentile, which is above average.
Barbieri told the court that P.S. 25 takes into consideration what its students go through in terms of special education and socio-economic disadvantages. Nearly all the children are low-income, with about 30% homeless or in temporary housing, often relying on school for meals.
"It is particularly significant the children have high impact scores," she said. "They are significantly higher than the rest of the district, compared to children who are in similar situations."
Judge Levine, who said last year that this case would not have happened if the school had a largely white population, seemed pleased that the P.S. 25 would remain open. But she brought up some of the challenges it will be facing as it commits to maintaining its small classrooms and academic success.
She mentioned how the school shared space with a Success Academy elementary school, Bed-Stuy 3, and the charter school network had hoped to put a middle school in the same building. But after the ruling last year, it was decided that the SA middle school would not open.
"The space previously afforded to Success Academy is not changing, and the presence of Success will not impact P.S. 25's future expansion, as we have always planned for another school in the building," DOE said in a statement.
Then there is the issue of enrollment at P.S. 25. While there are currently 16 children signed up for its PreK classes, and 25 enrolled in its kindergarten class, the judge wanted to know if there is a possibility of additional funding that would be needed for more students.
That was when Barbieri brought up a letter from NeQuan McLean, president of CEC16, who wrote to the DOE's Deputy Chancellor, Karin Goldmark. In it, McLean thanked Goldmark and vowed to work with the DOE and P.S. 25 to "support the school in increasing enrollment."
"We understand the budget challenges," McLean wrote in the letter obtained by Bklyner. "We are excited to continue the dialogue about how we collectively support all District 16 schools. Thank you for working on behalf of District 16 families."
However, Leonie Haimson from Class Size Matters, an advocacy group that encourages smaller classrooms, is concerned about increasing enrollment at the school. While she sees the settlement as a "great victory", she thinks of it as both good and bad for P.S. 25.
"It's good now that it is less likely the DOE will close it," she said. "But now there will be larger classes." Haimson believes the smaller classrooms is what makes P.S. 25 successful.
Upon the end of the hearing, the school's PTA president Dascy Griffin stood to thank the judge.
"Thank you for keeping our school open," Griffin said. "I have two kids, both have learning disabilities. My oldest could get his IEP dismissed. Our kids want to learn, not be moved around."