The Legend Of General Nathaniel Woodhull, Who Died In New Utrecht During The Battle Of Brooklyn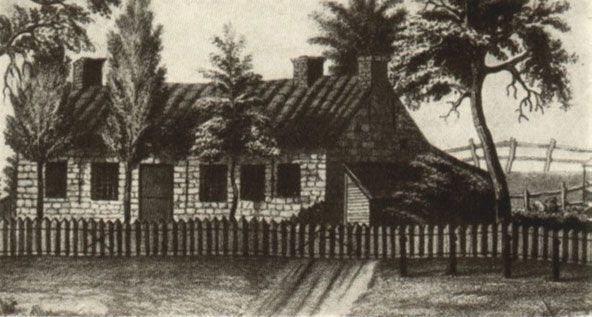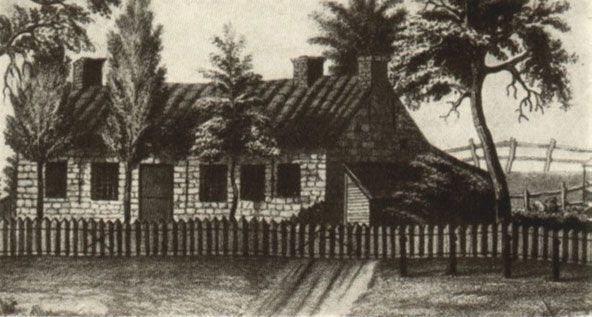 "Say 'God save the King!'" barked Sir James Baird.
"God save us all!" declared the captured American General Nathaniel Woodhull defiantly.
"Say, 'God save the King!'" ordered the British officer again, as he aimed the swift blows of his saber at Woodhull's head.
Historians haven't ascertained whether this mythical encounter between the American soldier and his British captor during the Battle of Brooklyn actually occurred, but we do know that a mortally wounded Woodhull was eventually transported by prison ship in Gravesend Bay to the Nicasius di Sille House, located near the current site of the New Utrecht Reformed Church (New Utrecht Avenue and 84th Street).
Woodhull's wife Ruth Lloyd was notified of his condition and came to his side before he succumbed to his wounds on September 20, 1776, after medical officers tried to amputate his arm to save his life.
The trouble started on the morning of August 22, 1776, as the Dutch villagers of New Utrecht were quietly going about their day, reaping the harvest and preparing for the fall season. At the same time, 80 landing craft were making their way to shore from a British fleet that had landed at Gravesend Bay a few miles away.
Woodhull, born in Long Island in 1722, was at the pinnacle of his political career on that fateful day when 15,000 troops stormed the firm-sand beaches of Gravesend Bay. Woodhull had already distinguished himself as a soldier in the French and Indian War, represented Suffolk County on the Province of New York assembly — where he often lamented England's colonial policies — and had recently became president of the New York Provincial Congress.
The British quickly seized all the towns of southern Brooklyn, setting up a headquarters in New Utrecht, and Woodhull was appointed brigadier general of the New York militias. The original New Utrecht Reformed Church — which had been established a century earlier — became a field hospital.
General Woodhull organized his troops around the town of Jamaica in preparation for a defense against the British invasion. There was a severe thunderstorm and Woodhull's militia were separated from the rest of General George Washington's army which had assembled in the Brooklyn Heights area.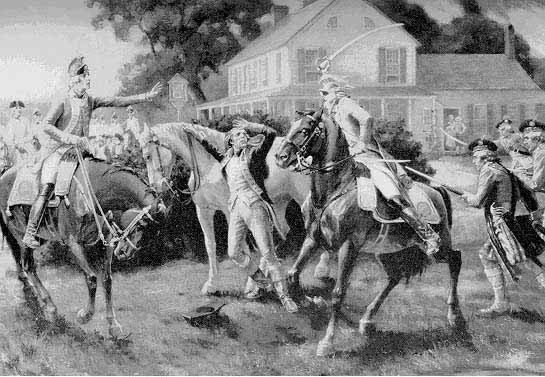 The Battle of Brooklyn (also called the Battle of Long Island) was a catastrophic defeat for the Continental Army — 300 men were killed and 1,000, including Woodhull, were captured. After the first and largest battle of the Revolutionary War, New York was summarily abandoned by Washington. The British had captured New York and would hold the colony until the end of the war in 1783.
The legend of General Woodhull and his bravery lives on through a pair of regional public schools — P.S. 35 Nathaniel Woodhull School in Hollis, Queens and Nathaniel Woodhull Elementary School in Shirley, New York.