The Inner Elmo: Meet Sesame Street Live! Let's Party! Cast Member KJ Williams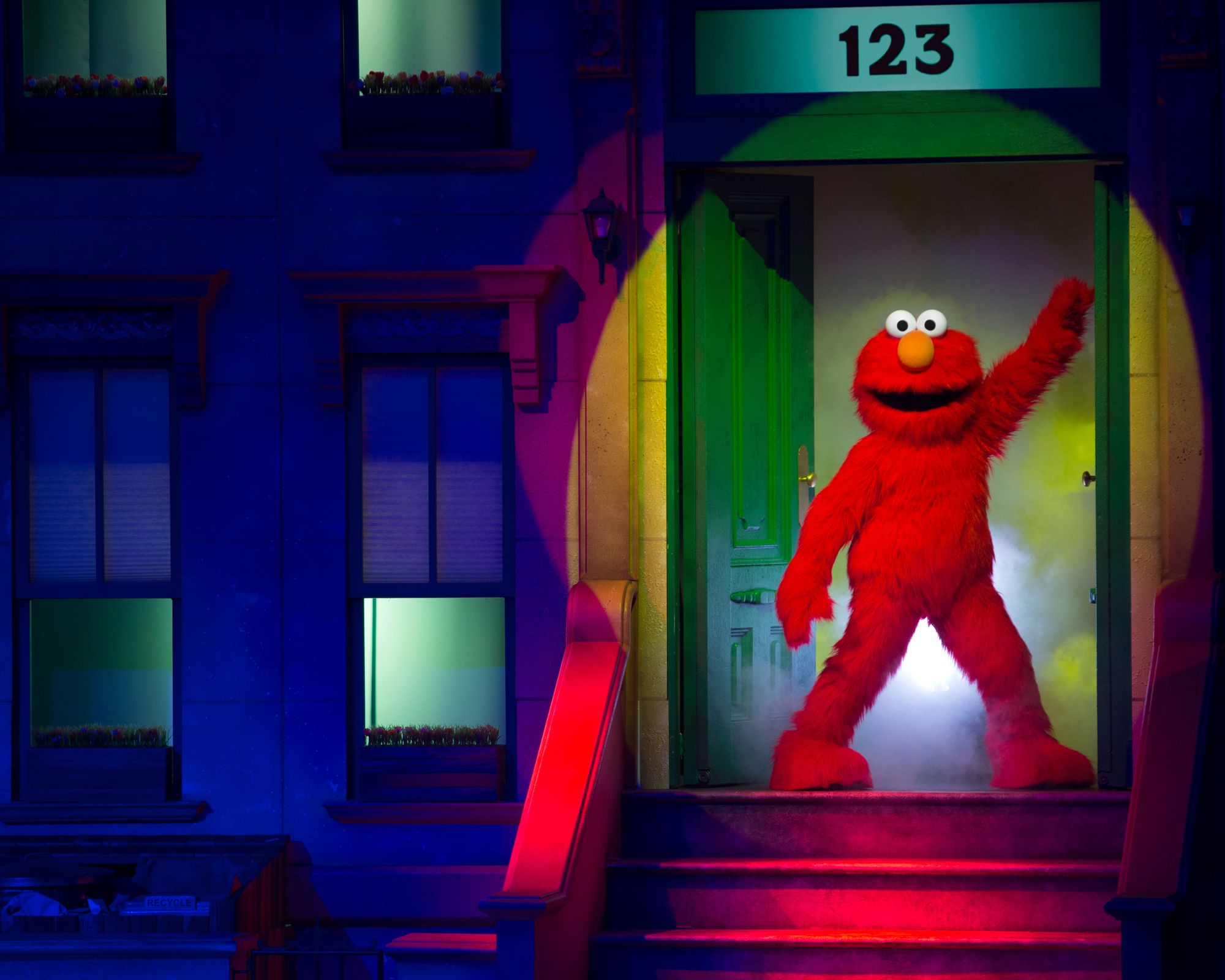 In the imaginations of adults and children alike, the characters who live on Sesame Street loom large. If they're a part of our childhood, then they kind of dominate our childhood. And at a certain point, we discover — or are told — that those characters have a secret: someone else is pulling the strings (sometimes literally). And then those people become the obsession.
The people behind the characters in Sesame Street Live! Let's Party! at the Barclays Center, September 21-23 are no less worthy of obsession. They're taking on the mantle of iconic and beloved characters. Along with being extremely fun, that's a huge responsibility.
So, in anticipation of the show, we wanted to get to know one of the cast members a little. Luckily, we were able to connect with KJ Williams, who plays none other than Elmo! Read what he has to say below and enjoy being in the know while sitting in the audience!
To start, could you just give us a little sense of your personal background. Where are you coming to the show from?
I'm originally from Baltimore, MD. I've been touring and performing with Feld Entertainment Disney Live! stage productions since 2008 before joining Sesame Street Live! Let's Party! Prior to performing with Feld Entertainment, I was a performer at Walt Disney World in Orlando, FL, where I performed in shows and parades.
The performance is billed as being an interactive show. How does this play out for your character in the show?
Children are the best audience! For many children who attend Sesame Street Live! Let's Party!, this will be their first live theatrical experience. Therefore, it's a huge responsibility to ensure that children are engaged and inspired while attending our show. I think it's very important to be inspired at a young age and this production definitely does that. It also teaches children important messages about growing smarter, stronger, and kinder. Our show is musically driven and highly interactive and encourages the entire audience to join in.  For instance, one of the games that Elmo and Rosita play with the audience is "Donde estan los animales?" The audience will hear an animal sound, then Elmo and Rosita ask the audience, "What animal makes that noise?"
Sesame Street has always been about celebrating diversity and community. How does this show continue that tradition?
Sesame Street Live! Let's Party! is hosted by Casey and Caleb, who are the new Directors of the Sesame Street Community Center. They have decided to host a community party, but can't decide what the theme should be, so they ask the various members of the Sesame Street community for ideas.  Through this process, they realize that everyone in the community has different interests and these interests make them unique. They also discover that, by sharing their unique interests with the community, they can learn about each other and their cultures.  For instance, Rosita shares information with the community regarding her Hispanic heritage.  She sings a song called "Spanish Me English Me." In the song, she talks about the fact that in her home she speaks both Spanish and English. Big Bird informs everyone in the community that there are various types of birds and that not all birds can fly. Big Bird then plays a game with the audience where he divides them into three groups and teaches them the sound that three different types of birds say.  Then those various birds appear on a large video screen and the children make the noise associated with that particular bird.
How does the show engage both parents and kids?
The set of this show is a replica of Sesame Street.  Grandparents, parents, and children will all recognize the infamous 123 Brownstone, Hooper's store, and Abby Cadabby's flower garden. The high-energy choreography in this show will definitely be appreciated by the adults and at the same time keep the children engaged and have them up out of their seats dancing along with us.
Elmo is a pretty iconic character. What does it mean to you to be performing in this show?
I enjoy being on stage and seeing all the families in the audience dancing and singing along with us.  It's an amazing feeling to see families enjoying the show together and creating special memories. I was honored when the Feld Casting Team offered me the opportunity to portray Elmo. It's a big responsibility. I have a background in hip-hop, so in this role, I am able to combine both my dancing and animation skills. Elmo is a 3 ½-year-old energetic preschooler, so it's important to me that I maintain a youthful and high energy level when bringing him to life on stage.
Is there anything you're excited to see or experience while performing in Brooklyn (if you have the time!)?
I love being a part of the entertainment community, so whenever I get the opportunity, I like to take in the local entertainment and arts in the cities we visit along the tour.  I also enjoy being able to eat at local restaurants in each city.  I'm sure I will have at least 1 or 2 slices of pizza while I'm in Brooklyn!
KJ and his castmates will be sweeping the clouds away for only 7 performances next week. So head on down to where the air is sweet (maybe it's those doughnuts down the block) and catch all your favorites. Getting there is pretty simple, but if you're lost, it's easy enough to ask someone.
"Can you tell me how to get…" is all it takes.
This post was provided by Sesame Street Live!. If you would like to reach our readers, please contact us