The History of Some Local Houses
In a neighborhood where some houses are over 100 years old, you'd expect to find some great stories inside their walls. Thankfully Brownstoner is able to uncover some of that history, and for the past month they've been sharing some in their Building of the Day series. In case you missed them, here are the ones they've featured recently — be sure to head over to the original posts for the full details.
445 East 19th Street
Highlights: This medieval-style cottage was built in 1931, one of the last homes built in the historic Ditmas Park neighborhood. It was designed for Arthur Ebinger, who you may remember for his bakery chain — in particular, the amazing blackout cake.
437 East 18th Street
Highlights: Now the Flatbush-Tompkins Congregational Church's auditorium, it was actually the congregation's second home. The first was in a private home, while they built this one in 1899, then they outgrew this and built the church next door in 1910.
Bonus: The church has an emergency food pantry. Drop off donations anytime, except after 4pm on Mondays, when the church is closed.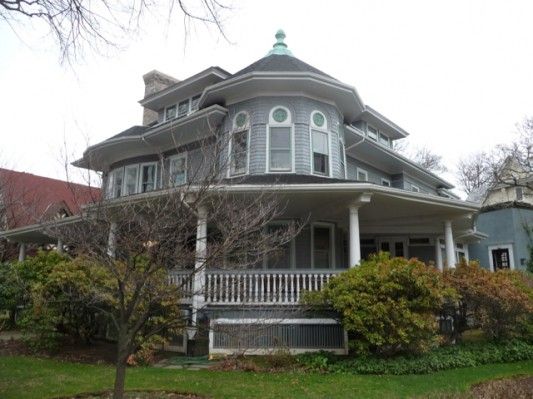 1700 Ditmas Avenue
Details: One of the early residents was Jesse Tyler Dingee, who ran his business from his bed after he was hobbled by arthritis. He also reportedly "listened to the radio religiously."
Bonus: A separate part of the home is currently used as the Ditmas Workspace, which we at DPC (and others) use as an office. We can confirm that the current owner loves the radio, particularly NPR, possibly as much as Mr. Dingee did.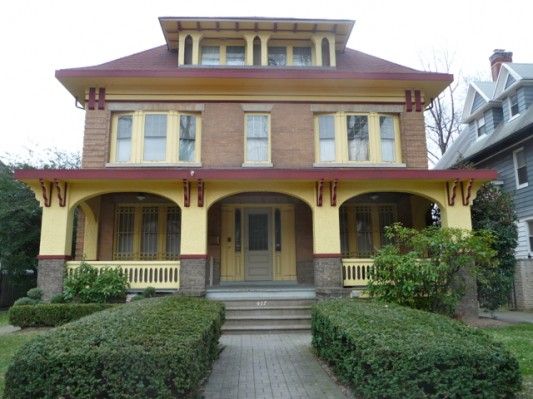 417 East 19th Street
Details: Built in 1907, the original owners were involved in a heated divorce and custody trial, which one of their great-granddaughters, Ann Rinaldi, dramatized in a young adult book released in 2005 called Brooklyn Rose.
177 Rugby Road
Details: At over 3,400 square feet, this home, built in 1901, was first owned by a woman who moved here from Park Slope, so basically people have been moving to our neighborhood from the Slope for more space for over 100 years.
Bonus: The home has been under construction for some time now, and suffered a fire in July, 2012.