The History Of Brooklyn Libraries, Carnegie and Cardboard Models
Walk into one of the four Brooklyn Public Library branches in Park Slope, Red Hook, Pacific, or Carroll Gardens – and you'll be entering a well-used building that, in three out of the four cases, is more than a century old. These branches have different designs and serve diverse communities, but they share a common origin. They're the architectural legacy of steel magnate Andrew Carnegie's endowment, though today, one of them has tragically lost its link to this heritage.
All four "Carnegie" libraries were built with funds donated by the philanthropist. Carnegie grew up poor in Pennsylvania and educated himself with access to the private library of Colonel James Anderson. As with initiatives to install public baths and playgrounds of the same era, Carnegie believed that free public libraries were necessary for a functioning society. He wanted to "help those who would help themselves," so beginning in the 1880s he peeled off funds from his vast wealth to fuel their creation, first in Pittsburgh and his native Scotland, then all over the United States.
In 1901, Carnegie agreed to donate $1.6 million (what would be almost $48 million today) to the borough of Brooklyn to build 20 libraries over the next two decades. There were stipulations that went along with the money. The city had to buy the books and pay for the land. Carnegie also wanted to make sure that the libraries were placed on busy streets, near other cultural institutions such as YM/YWCAs. Carnegie thought they should be "constantly before the eyes of neighboring residents." The libraries were not meant to be flashy, or ostentatious; but beautiful, functional, and recognizable temples of knowledge.
To give the libraries a certain continuity, Carnegie's personal secretary was in charge of approving all potential designs. In 1998, the Landmarks Commission described the Brooklyn Carnegie libraries as "freestanding, masonry buildings faced in red brick and limestone trim. One or two stories high, they have visually prominent, entrances reached by a flight of stairs, the style of most of the buildings was classical, with stone ornament consisting primarily of columns, pilasters, pediments, cornices, quoins, and keystones. Large windows take up much of the facades." The Landmarks Commission report describes a French version of Classical Revival style, which is found in the Pacific, Park Slope, and Carroll Gardens branches. It's prominent because most architects of that era studied architecture at the École des Beaux-Arts in France.
Despite continuities, the Brooklyn Carnegie libraries all look different. One of the leading architects of the libraries, Raymond Almirall, who built the Pacific and Park Slope branches, didn't approve of the Carnegie libraries in Manhattan – he thought they all looked the same. In Brooklyn, each library was to be unique; tailored to its location in the neighborhood.
The Pacific branch, at 25 4th Avenue near Atlantic Terminal, was the first Carnegie library built in Brooklyn, opening October 8, 1904. It featured a semi-circular design with the classic two-story iron shelving that can still also be seen in the Park Slope and Carroll Gardens branches.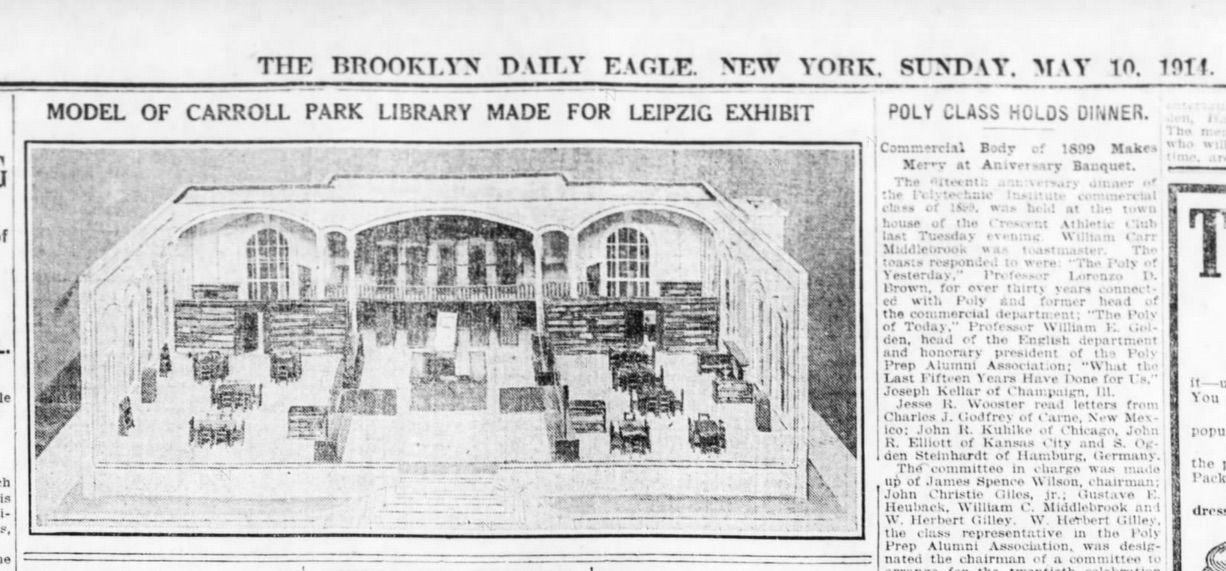 The Carroll Gardens branch (396 Clinton Street), opened in 1905, was seen as a model of the perfect Carnegie library, with its spacious symmetrical design, vaulted ceilings held up by ornate columns, and an ample children's library. In fact, it was literally a model: a cardboard replica of the library was taken to Leipzig for an architecture conference in 1914, and then traveled to the famous Panama Exhibition in San Francisco in 1915.
When the Park Slope branch opened at 431 6th Avenue, the Brooklyn Citizen called it "imposing" and "the most pretentious" of the branches. This holds true today. It was expensively renovated and landmarked in 1998. The library is located on a busy corner, raised above street level on a berm. Inside, it features stained glass trimmed with elegant woodwork and the modern addition of soft, indirect artificial light. A unique feature of the Park Slope branch was the addition of three large, brick fireplaces (which was exceptional at the time: in a room packed with children, one 1906 report said, only six had ever seen a fireplace before).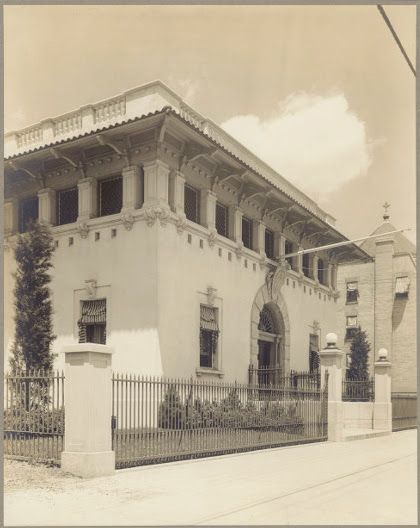 The fourth Carnegie library, in Red Hook, was built in 1915. It was striking and unique— Mediterranean Classical Revival in style rather than French. It had an open-air reading room, stuccoed walls, and generous overhanging eaves. But Red Hook became a marginal, depressed area after the crash of 1929. As historian Margaret B. Freeman noted, the branch was generally empty except for "howling groups gathered at the entrance of the library" and "residents of 'Hoover City,' weary veterans, down-and-outers…who live in make-shift huts on the nearby waterfront and occasionally wander into the library." After years of poor upkeep, the Red Hook Library was demolished in the 1940s.
By the 1970s, all of the four libraries suffered from poor maintenance and teetered on the edge of demolition. It was a period of all-around municipal chaos, and the libraries were no exception. In 1973, vandals snuck into the boarded-up Pacific branch and started a fire that caused more than $100,000 in damage. The Carroll Gardens branch was vacated in 1973 for renovations, and in 1977 a newspaper article reported that the leaks in the ceilings at the Park Slope branch were so bad that librarians kept their books on carts so they could shuffle them around when it rained.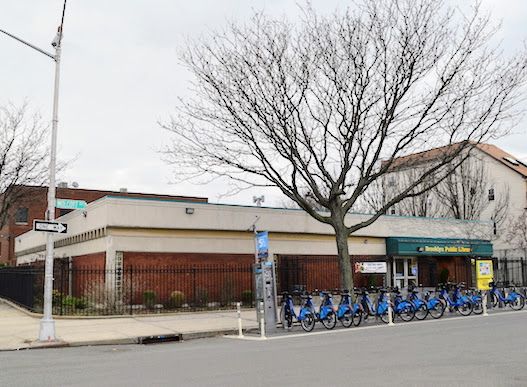 Threatened with demolition, the Pacific branch was saved by concerned neighbors. "Friends" groups formed to advocate for it and other libraries. A squat, modern, and more utilitarian building was built for Red Hook on 7 Wolcott, where it stands today. And while the new Red Hook library diverged from the past with its open plan, it was still clad in red brick with concrete trim which could easily be mistaken for limestone.
Today, because of greater interest and investment, the three remaining Carnegie branches survive, more or less intact. When you walk into any of these branches you'll see that many of the original architectural features remain and continue to be useful. The staircase to the second floor of the Pacific branch has the original Flemish oak handrails and they still use their enameled, adjustable iron bookshelves. And in both the Park Slope and Carroll Gardens branches, images of benefactor Andrew Carnegie grace the walls. You'll gaze at the image and realize that, over a hundred years on, Carnegie's bequest is still vital.
This is the first in a series of stories we are working on to tell you more about each of Brooklyn's Libraries and how they came to be the way they are.