The Gowanus Challenge: Super Fun Race On Superfund Site
GOWANUS – Forget Belmont Stakes! Sixteen teams braved the waters of the Gowanus Canal on Saturday for a canoe race on the notoriously contaminated Superfund site.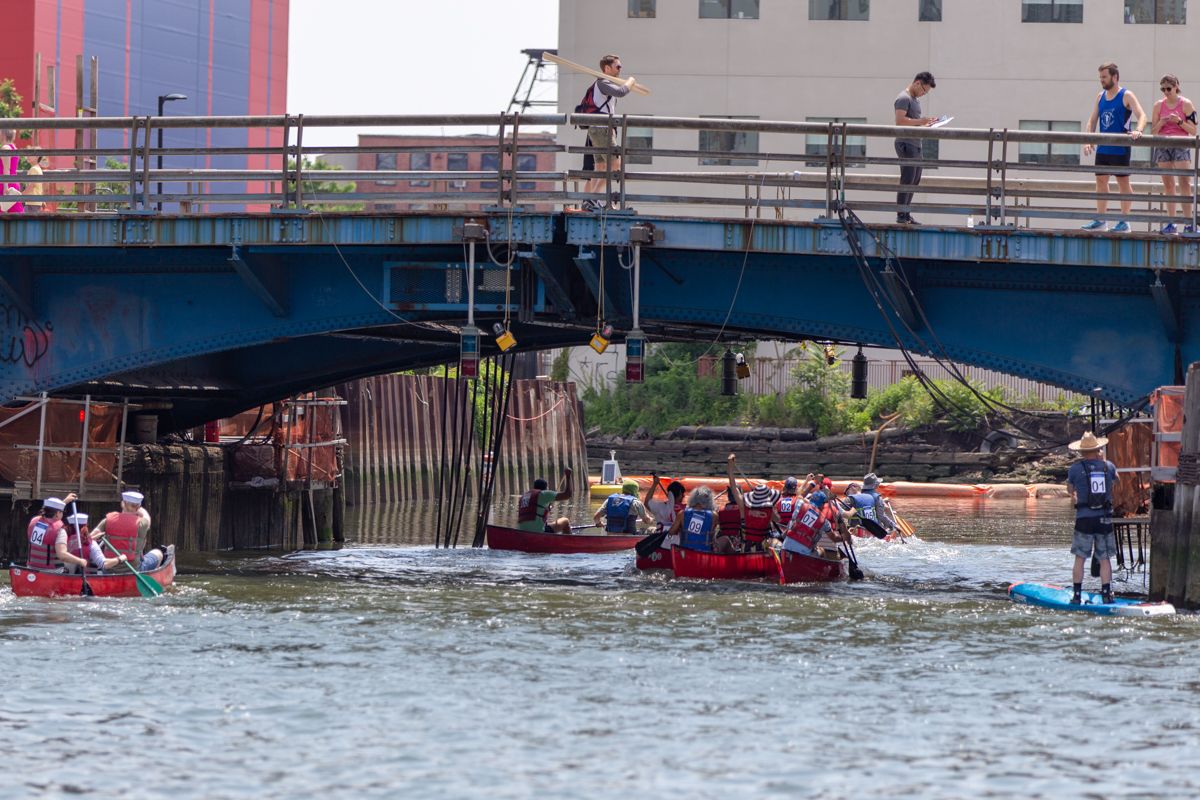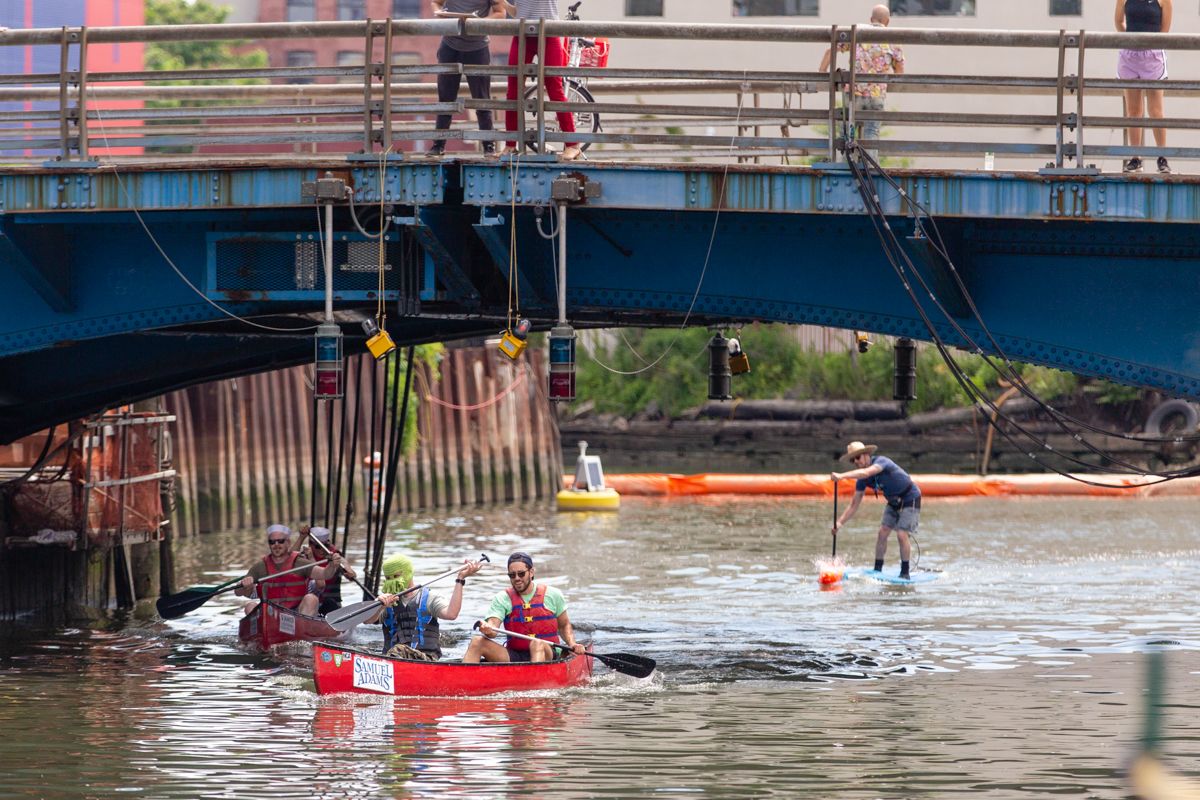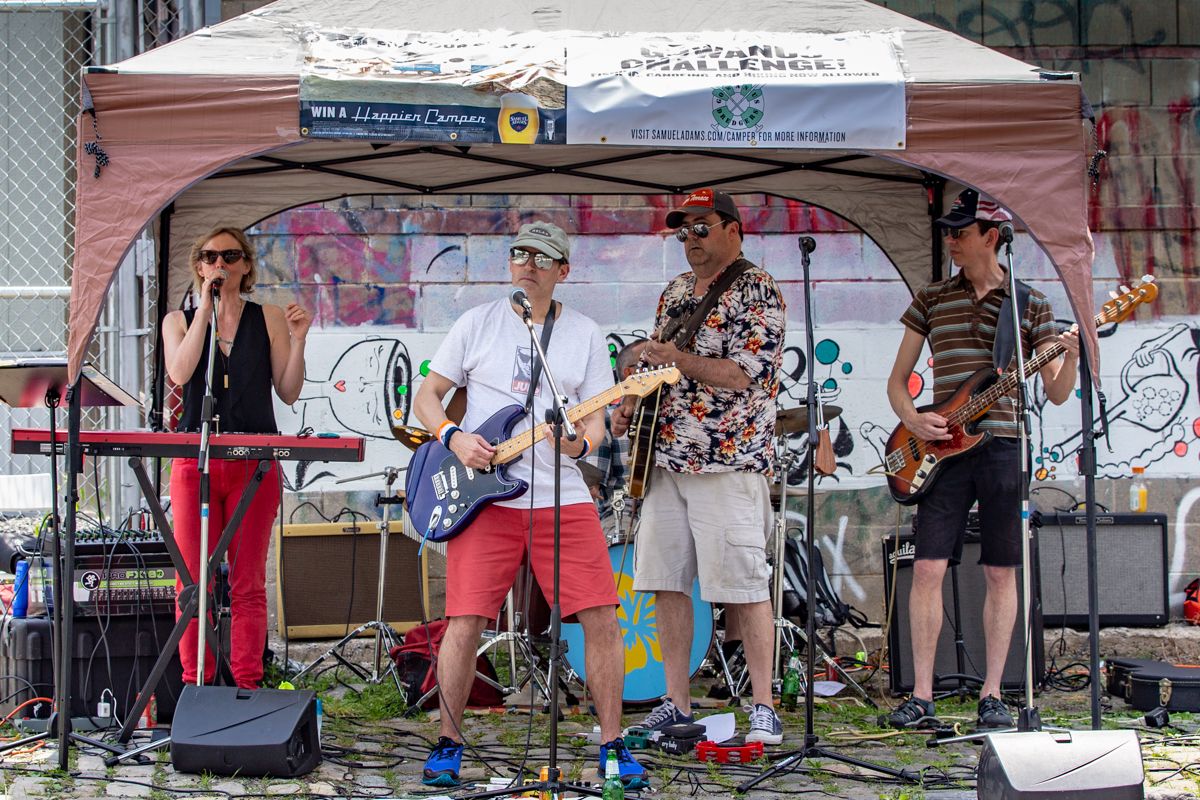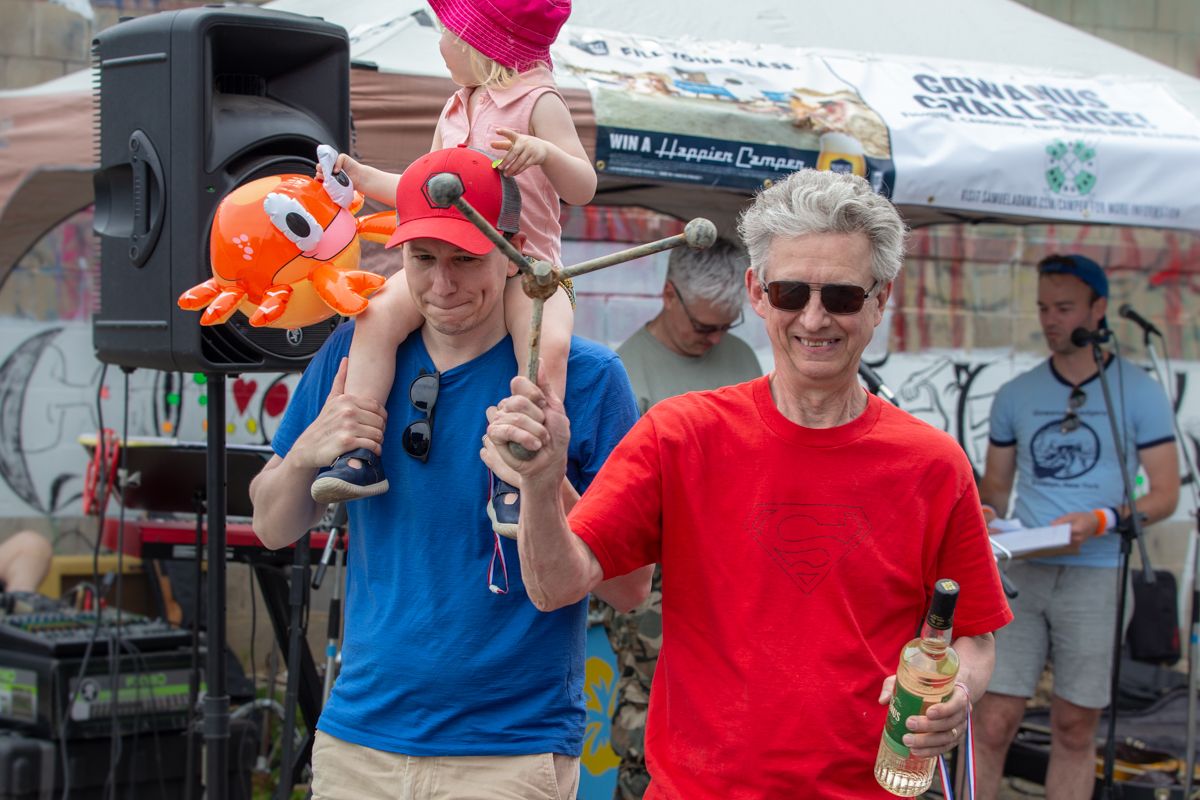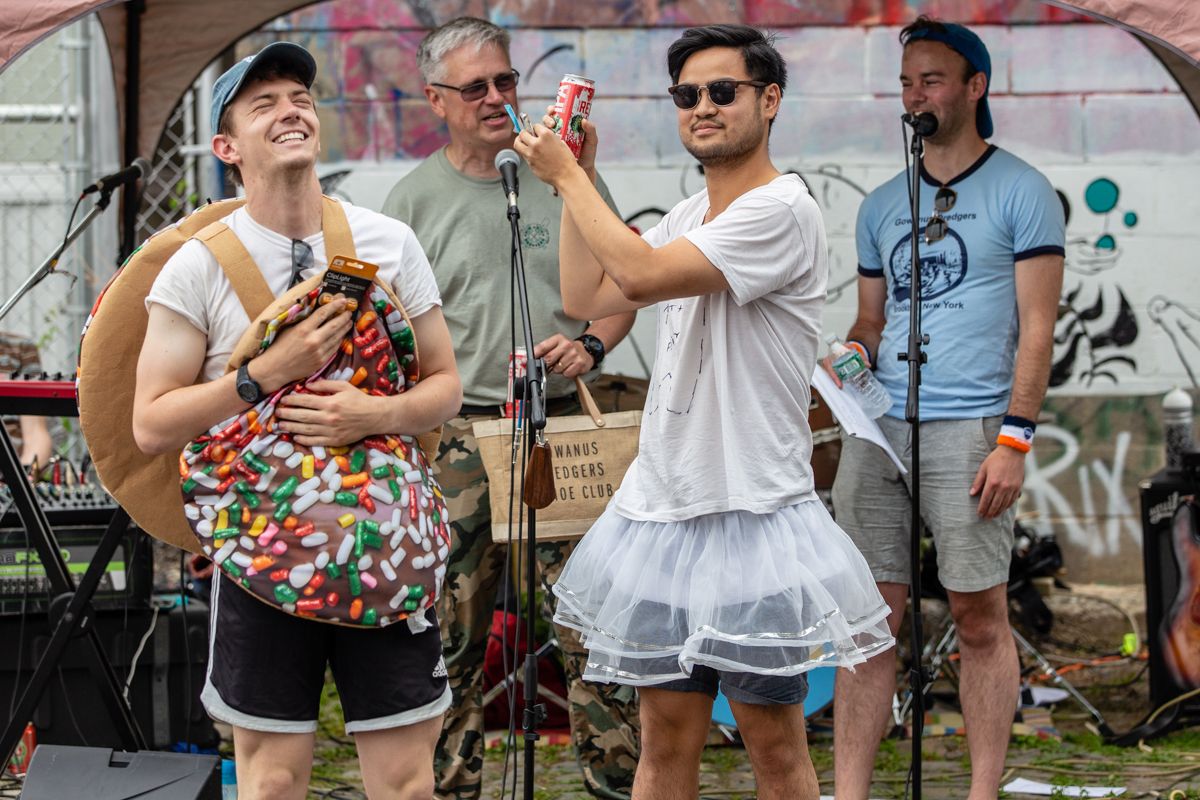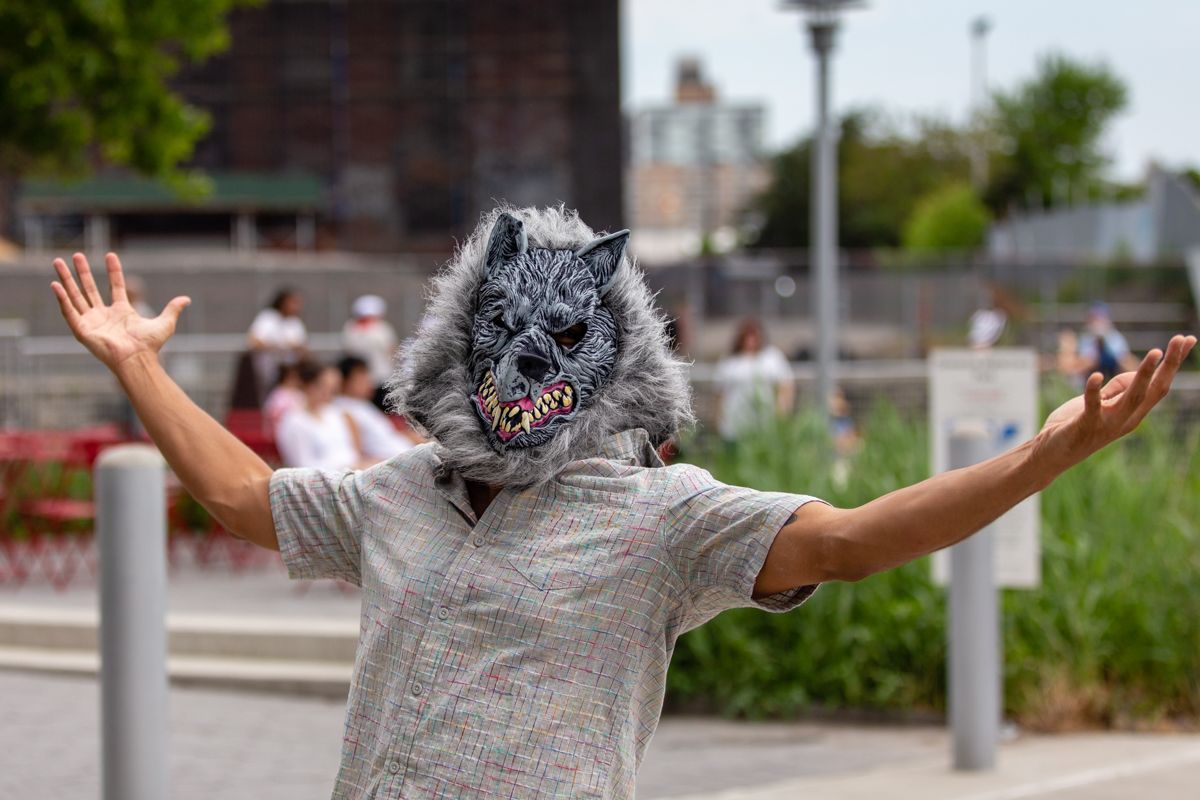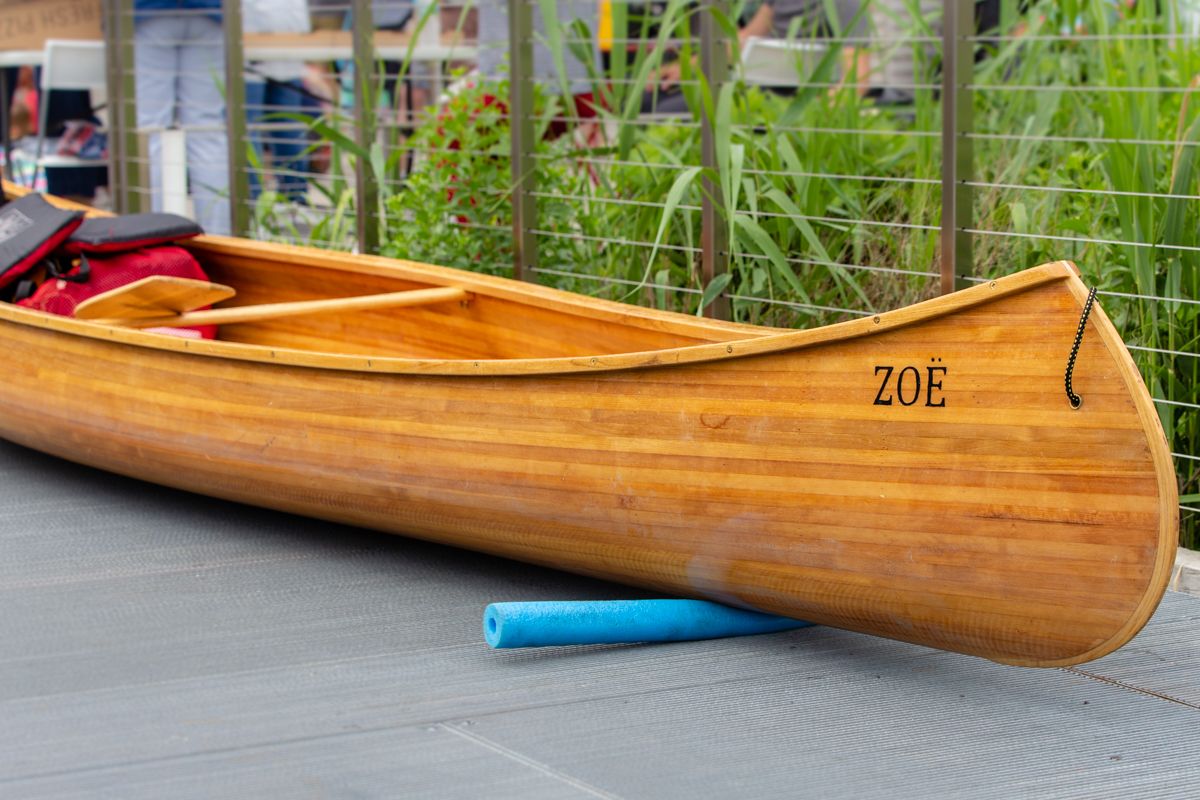 The Gowanus Challenge SuperFun Canoe Race debuted in 2013 as a fundraising event for the Gowanus Dredgers Canoe Club. "At that time the canal had been Superfund designated [2010] so we decided to do a SuperFun race on the Gowanus Canal," explained Owen Foote who founded the Gowanus Dredgers in 1999 to promote recreation and advocacy in an effort to revive the polluted Canal and support its cleanup.
The canoe teams and one stand-up paddle boarder raced the 2.5-mile course starting from the Gowanus Dredgers Boathouse located at the 365 Bond development (at 2nd Street) to the mouth of the Gowanus Bay and back to raise money to go toward improvements at the boathouse.
Teams dressed up in masks and costumes while paddling through the polluted waters for a chance to win prizes provided by nearby businesses—fifth and fourth prize winners received $40 gift certificates to Four & Twenty Blackbirds; third place received a $200 gift certificate to Brooklyn Crab; and the runner-up won a $200 gift certificate to Pig Beach.
The fastest canoeists received a bottle of Chief Gowanus Gin as well as a "priceless" artifact (possibly a winch) removed from the Gowanus Canal sediment by a Dredger member between the 3rd Street and 9th Street bridges.
The first place winners, Lorne Swarthout's team, beat out the other competitors with a time of 17 minutes in a hand-crafted wooden boat christened Zoe. The team members work with the Manhattan-based Village Community Boathouse, a group that promotes public use of urban waterways and teaches young people rowing and sailing as well as how to build boats. The Gowanus Dredgers are planning a partnership with the Village Community Boathouse to bring similar programming to Gowanus and Sunset Park.
"The whole purpose of why we do fun events on our shoreline is if people reconnect with the shoreline perhaps there will be more of a reason to clean it up," Foote said. "The bottom line here is we need vibrant, active waterfront walkways. We don't need walkways like what has been built to date which is simply just a front lawn for private development."
Foote was expecting approximately 200 people to visit the Canal for Saturday's event to "reconnect with the waterfront, enjoy the waterfront, [and] think of the waterfront as a vibrant, active space. That's the whole purpose of why we race the Gowanus Canal," he added.
"Let's embrace our shoreline and make it a happy place to be."