The Gauntlet: Food Cart Coming To Manhattan Beach After Year-Long Battle With Bureaucracy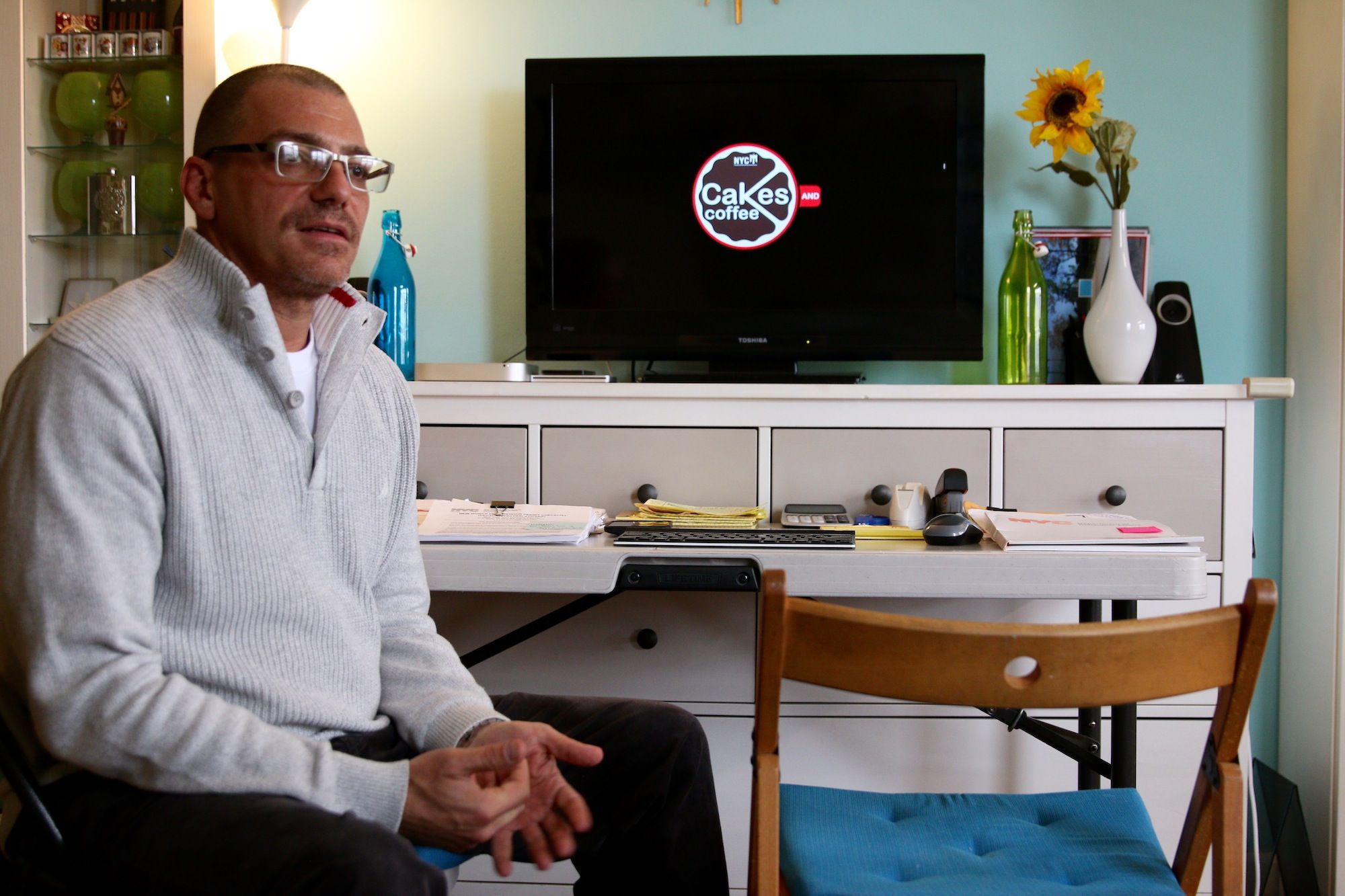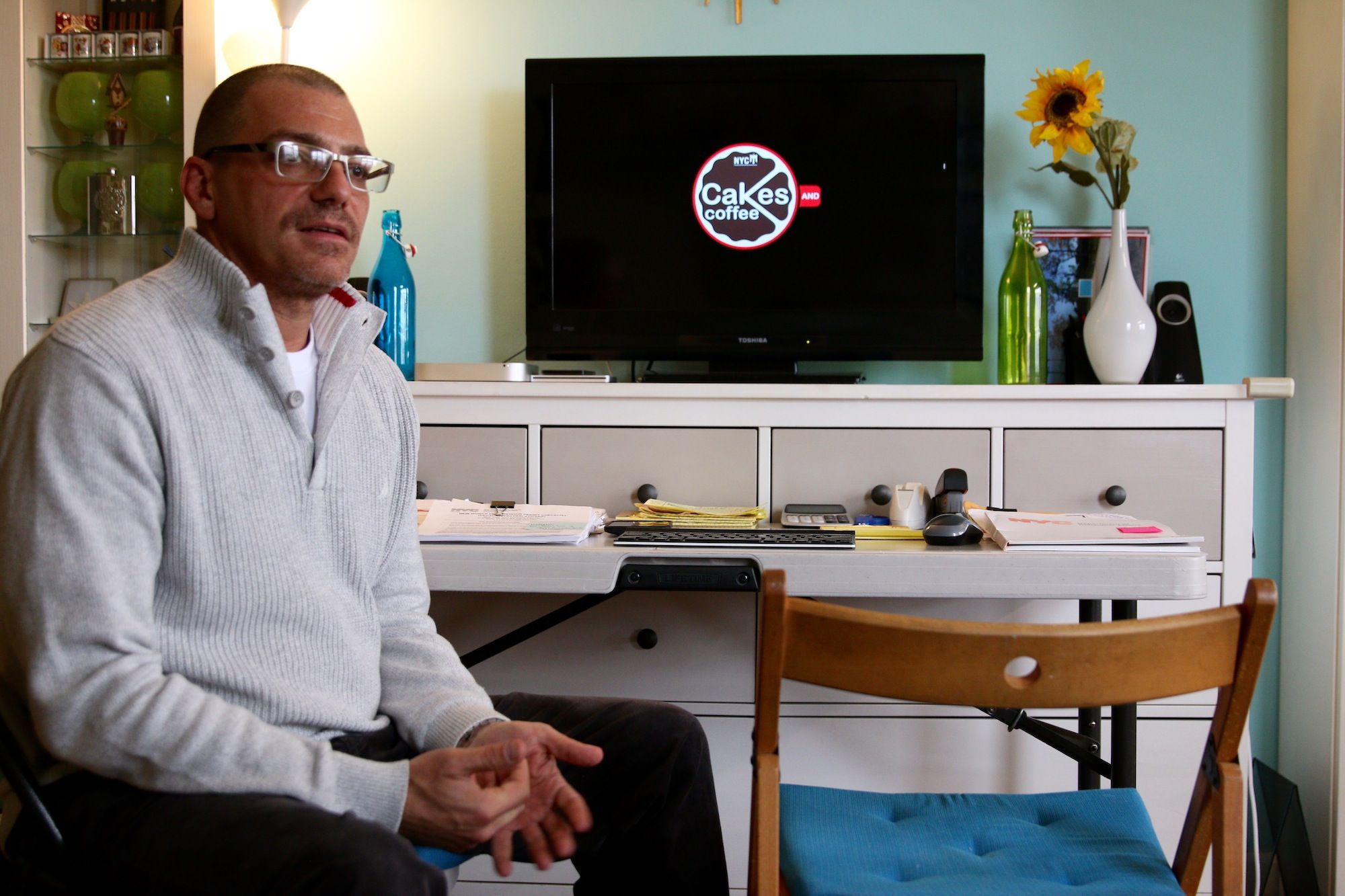 It's been a year-long process, but Sheepshead Bay resident and Kingsborough Community College grad Lance Sellers is finally on the cusp of opening his food cart in Manhattan Beach. Cakes & Coffee NYC will offer Kosher treats, made in local bakeries, as well as freshly ground coffee to Manhattan Beach residents and the students coming to study at the college.
However, opening the small, stainless-steel food truck outside the bus stop involved navigating a gauntlet of bureaucratic hurdles, headaches, and false starts.
"Everyone had a say in our business, which is amazing," he said.
The concept started when Sellers organized cake sales for academic clubs while he attended Kingsborough, he said.
"This is when we figured out there was a need for the student body that wasn't there before," he said. "That need was cakes."
Sellers sits at a desk with neatly organized piles of parks department paperwork, cart design plans and bank statements. His makeshift office is located in his cheery Emmons Avenue apartment that overlooks the bay. Dasha Fomina, his partner of ten years, is a costume maker for Broadway plays and began working from home so she could help Sellers with Cakes & Coffee NYC.
"It's completely changed our lives," she said. "It's made it harder, but hopefully in the future rewarding."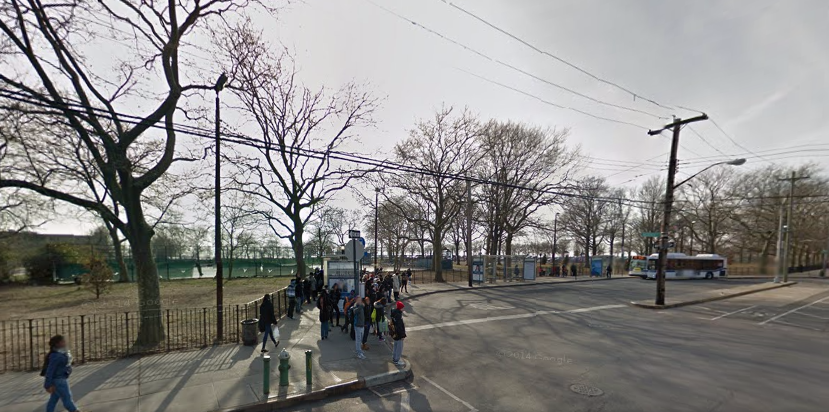 During his time at Kingsborough, Sellers noticed that the food in the cafeteria and surrounding area was expensive and had limited Kosher options. Kingsborough is isolated on the tip of Manhattan Beach, and with many students commuting after work, there's not enough time to go to farther, inexpensive restaurants. When he organized the cake sales he found that there was a market for cheap, accessible food. With price points under $5 and his plan to accept SNAP benefits, the cart will fulfill that need, he says.
Though it may seem like a fairly simple idea, the process to attain a food vending permit is extraordinarily long and tedious. There are only 2800 city-wide mobile food vendor permits given out in New York City and only 50 limited to Brooklyn, says Sonia Villar, supervisor at the Department of Consumer Affairs. The wait list was capped in 2007 and has not budged.
Sellers found a way around this issue through a restricted access permit with the parks department. About twice a year the parks department requests bids for food carts and Sellers applied. After submitting his 40-page proposed business plan, he was awarded the permit. The entire process, from inception to contract, took an entire year.
"It's one of the hardest things that I've done and it continues to be," he said.
After the parks department accepted his proposal, he needed approval from the community board. On October 27, Sellers stood in front of the board to defend himself against claims that the cart would contribute to vehicular traffic. His cart is situated 25 feet from the curb and in an area where cars are not allowed. Despite a few groans of protest, the board voted in favor of his cart.
Sellers attributes his success to the help of his family. His sons Gabriel, age 5 and Noah, age 17 are both excited to help their father with the cart. All three of them attended Kingsborough at the same time, with Gabriel at universal pre-k and Noah at Leon Goldstein High School. He gives the most credit to his wife who has supported him since the beginning.
"I'd be terrified to step into that cart by myself without her there with me." he said.