The Flatbush Tenant Coalition's Efforts Result In Subpoena For Landlord Yeshaya Wasserman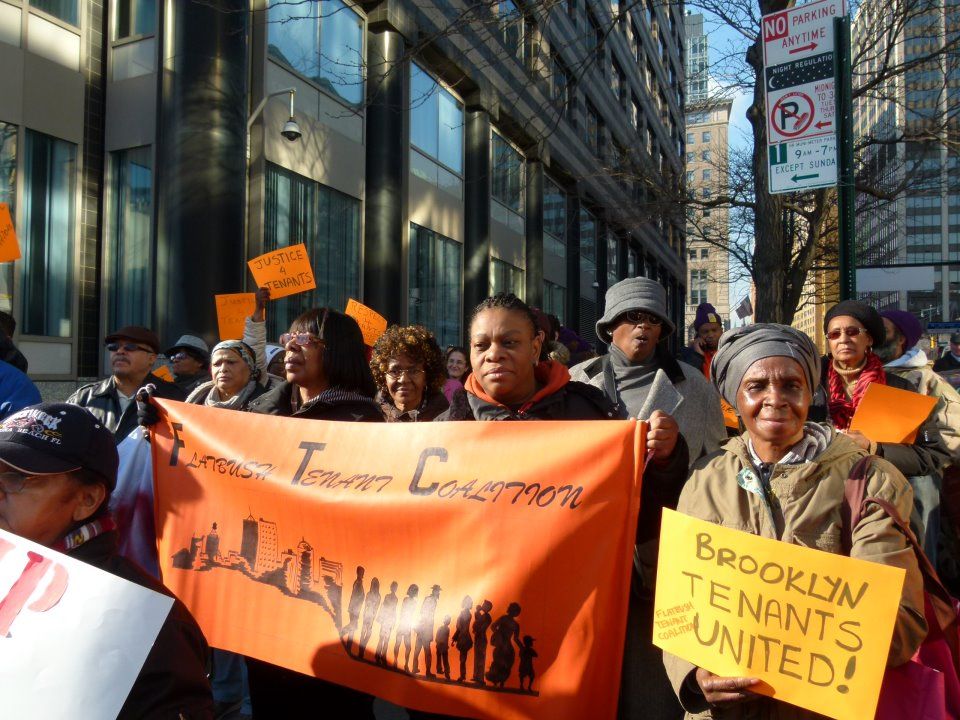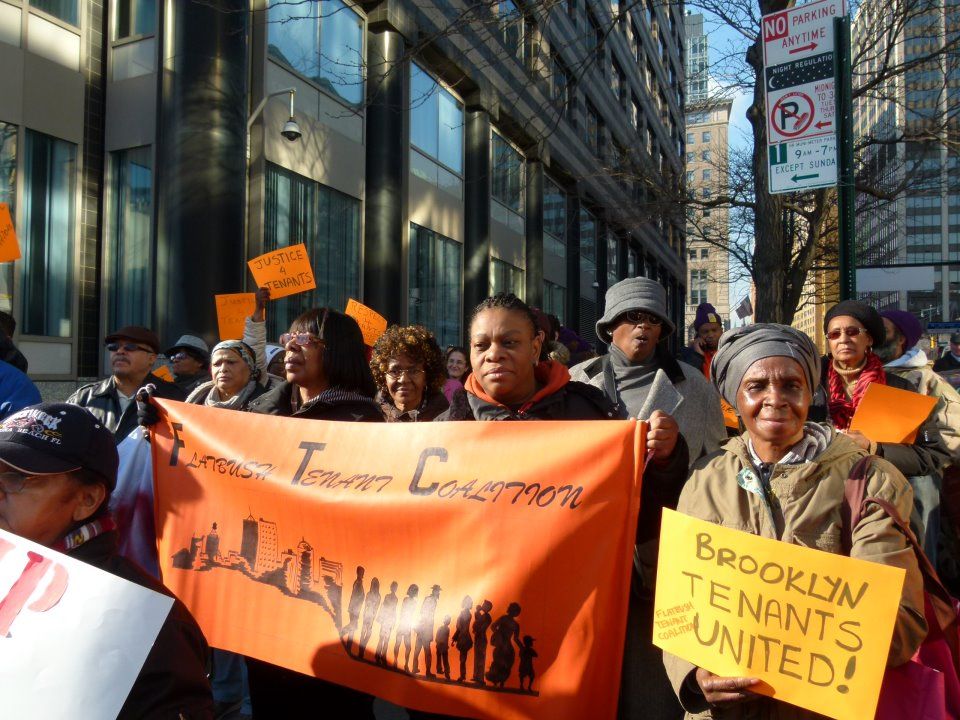 You may have read yesterday about the New York State Tenant Protection Unit having subpoenaed a Crown Heights/Flatbush landlord named Yeshaya Wasserman for allegedly using abusive and discriminatory tactics and overcharging tenants. What you might not know is the action was taken as a result of  work between tenants of Homewood Gardens, one of Wasserman's properties, and local renters' rights group the Flatbush Tenant Coalition.
"Our tenant leaders worked hard for many months to collect strong evidence that this landlord has harassed long-term tenants, discriminated against African American and West Indian tenants in renting, and seriously overcharged everyone new and long-term," says FTC coordinator Aga Trojniack. "We expect the subpoena to soon result in a series of court cases to stop these wide-spread practices.
"Getting this subpoena took months of work for our tenant leaders at Homewood Gardens, speaking with all the tenants, collecting documents, and getting enough information so that the Tenant Protection Unit could effectively intervene.
"Our leaders were an incredible organizing machine, gathering information and mobilizing their neighbors. We are also working with the amazing folks at South Brooklyn Legal Services to take additional action."
The subpoena is for all documents relating to Homewood Gardens (located on Brooklyn Avenue and Hawthorne Street), as well as Wasserman's seven other properties for a total of 181 units, says the press release from Governor Cuomo's office.
Tenants allege Wasserman did not supply them with necessities like heat and hot water, did not perform repairs for long-term residents, pressured them to leave, took them to court unnecessarily, failed to cash rent checks for up to a year at a time (later cashing them all at once, which the FTC believes was an attempt to empty tenants' bank accounts and take them to court), and raised their rent illegally. Wasserman frequently registered apartment rents at $2,500 so as to reach the level of rent deregulation, says the release.
"And of course, when a family couldn't take it any more and left, the landlord would superficially renovate the vacant apartment so it looked beautiful, throw in a couple of low-end stainless steel appliances, and then double or triple the rent," Aga says. "This is happening everywhere in Brooklyn, in NYC, but it was especially egregious here. Our tenant leaders did an incredible job getting the attention of the Governor to make sure the harassment and discrimination is stopped."
Aga hopes proceedings against Wasserman will set a precedent that seems more and more needed, Tim from The Q at Parkside eloquently points out, as our area continues to change.
"The relief is not just for the tenants of one bad landlord," Aga says in Governor Cuomo's release, "it extends to other tenants who may similarly be tormented by an abusive landlord."
Photo via the Flatbush Tenant Coalition