The Enterprize Gift Store Moves Across The Street In Latest Storefront Exodus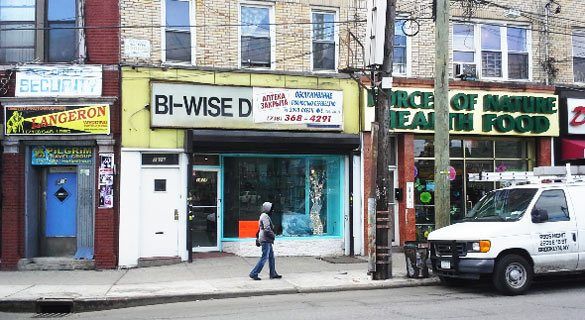 The Enterprize Gift & Jewelry store has moved from its 1601 Sheepshead Bay Road location across the street to 1616 Sheepshead Bay Road, co-locating with a new salon named Deniz Hair Salon. That storefront was previously occupied by J'Adore Paris, which closed in December.
It's the latest business to move out of the strip from the northern side of Sheepshead Bay Road between East 16th Street and Jerome Avenue, leaving Anatolian Gyro as the last remaining tenant of the building. As we've previously reported, Anatolian Gyro will soon move to 2623 East 16th Street, just around the corner.
The exodus is due to the landlord's plans to renovate the strip. The landlord, Waldorf Realty, is also renovating two other stretches on and near Sheepshead Bay Road, leaving many vacant storefronts as it prepares for construction.
The other stores in this building were Eye Appeal, which already moved to 1508 Sheepshead Bay Road, and Zeetron, an electronics repair shop that never reopened after Superstorm Sandy.
Waldorf recently started prepping another Sheepshead Bay Road property at Voorhies Avenue last fall, containing six ground-floor businesses, for a face-lift. They're also nearing completion on a renovation of another batch of storefronts on the corner of Avenue Z and East 16th Street.