The Dodgers-Flatbush Connection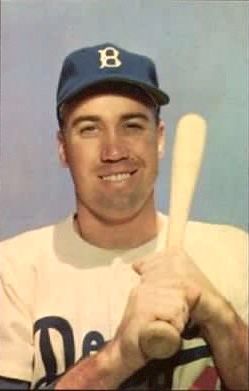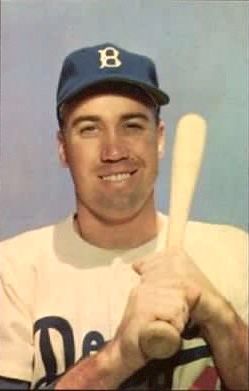 We have a new big brown arena a few minutes north that houses Brooklyn's first top-tier pro sports team since the '50s. We have a Borough President who owns specially-fitted cheerleading outfits for the Nets and the last Brooklyn team of its caliber, the Dodgers. Marty Markowitz says the Nets move to Brooklyn is "redemption. This is Brooklyn getting its respect back" after The Ghosts of Flatbush left wounds that, for some older Brooklynites, still ache. Our Borough Historian, Ron Schweiger, wrote that the Dodgers are just on a long vacation.
By now, the giant monoliths that are the Ebbets Fields apartments have occupied that space longer than the stadium ever did and so plenty of Brooklynites have moved on.
Still, the history of the team and especially its connection to Flatbush is interesting regardless of whether or not your heart still aches for old Brooklyn blue. The players were genuine members of the community and the team was seen as emblematic of the borough.
I recently visited Ron Schweiger's house and was treated to a treasure trove of Brooklyn history that makes most museums jealous and turns other authorities on Brooklyn downright covetous. As Schweiger showed off autographed pictures of Dodgers World Series-winning teams next to the ultra-rare original blueprints of Ebbets Field, he took some time to lay out bits and pieces of the Dodgers-Flatbush connection.
• Duke Snider (pictured above), the Dodgers' center fielder, was known as "The Duke of Flatbush" and rented an apartment on East 18th St and Beverly Road for a short time. He then moved to Bay Ridge along with several other Dodger players.
• Doctor Morris Steiner was the pediatrician for the children of the Dodger players in the 1940s and '50s. Dr. Steiner had his office and house on East 19th Street between Ditmas Avenue and Dorchester Road.
• Gil Hodges, the first baseman, lived nearby on Avenue M.
• Jackie Robinson lived at 5224 Tilden Avenue, at East 53rd Street in East Flatbush.
• There is still one Brooklyn Dodger player still living in Brooklyn. Joe Pignatano, the catcher in 1957, lives on 78th Street in Bay Ridge.
The memory of the Dodgers obviously lives on around here. I wore my old Dodgers cap just this past weekend, and it's no difficult task to find old Dodgers memorabilia in houses on every street. What other Dodger connections to the neighborhood do you know about?