The Doctor Is In! 90-Year-Old Bay Doc Resumes Practice After Ground-Breaking Heart Procedure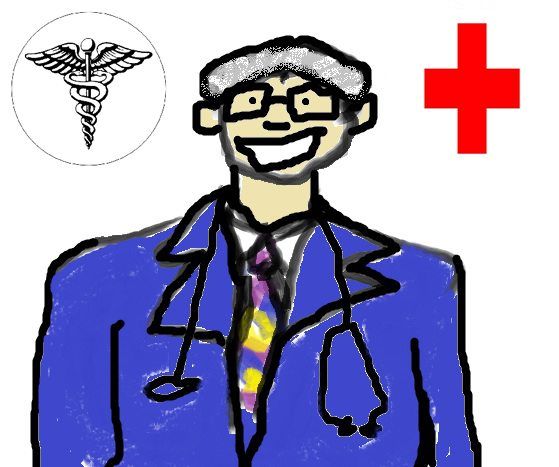 Ninety-year-old Mill Basin doctor Clifford Cohen, who maintains a practice at 3043 Ocean Avenue between Voorhies Avenue and Jerome Avenue, has been given his own second lease on life.
Daily News reports that the affable-looking doctor of internal medicine, who has been practicing medicine "since Harry Truman was president" (1945-1953), has returned to his patients in his Sheepshead Bay office after a non-invasive heart operation late last year.
Without any of the trauma of the more commonly performed open heart surgery, Cohen — whose first sign of trouble was a fainting episode due to atrial fibrillation while rushing after a meter maid in an effort to have her not ticket his car — not only had a heart valve implanted in a ground-breaking procedure, but he was able to walk around in a matter of hours, and return home a mere five days later.
According to NYDN:
Four weeks after the November surgery at New York-Presbyterian Hospital Columbia, Dr. Cohen returned to work.
He's driving a car again. When spring comes, he plans to play golf with his wife Lillian.
Before the procedure, the septuagenarian was considered "too elderly and too sick" for open heart surgery, so doctors Martin Leon, Susheel Kodali and Mathew Williams performed the implant technique at Vivian and Seymour Milstein Family Heart Center in Washington Heights, just two days after the FDA okayed its commercial use.
Given all his years of practice, Cohen is a physician in good standing. A cursory check reveals that he is a "HealthGrades Recognized Doctor," which means that he is in an elite group of practitioners of medicine who are:
Board certified in the specialty they practice
Have never had their license restricted/revoked
Free of state or federal disciplinary actions, and
Free of any malpractice claims
And, while another daughter, 61-year-old Barbara Waldorf says that Cohen "has a joie de vivre" and is "young beyond his years," it nevertheless did not escape our notice that the esteemed physician is still driving a car, which — given Saturday's nearly deadly accident, in which a reportedly elderly man approximately 10 years Dr. Cohen's junior jumped a curb in Brighton Beach and mowed down at least four people — concerned us… just a little.
But, hey, I hear 90 is the new 30, so what do I know?