The Diva of State Senate District 21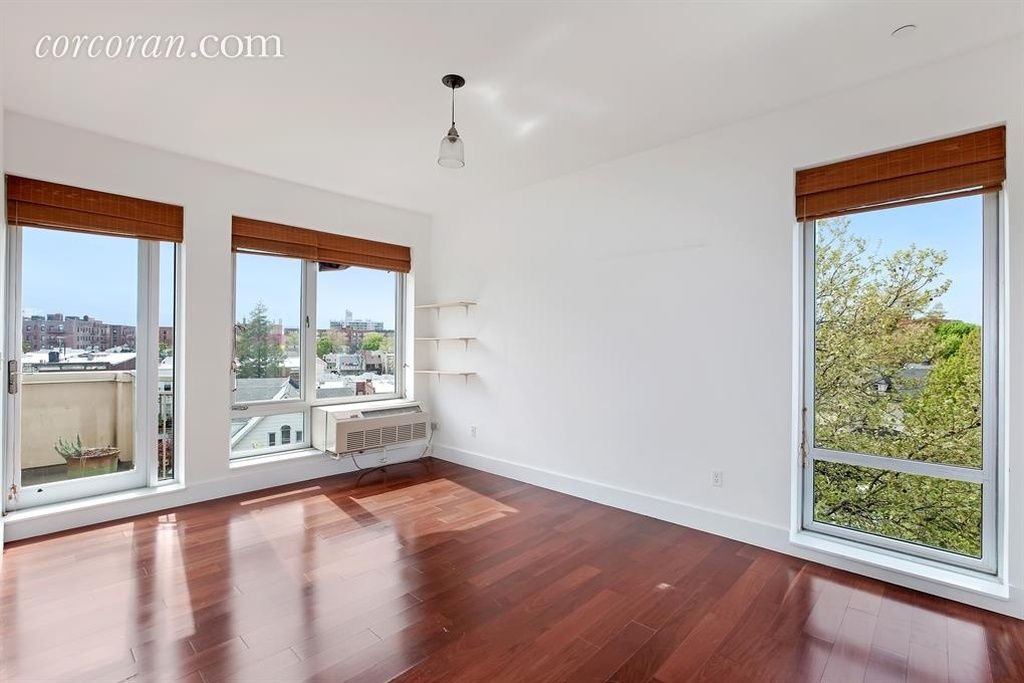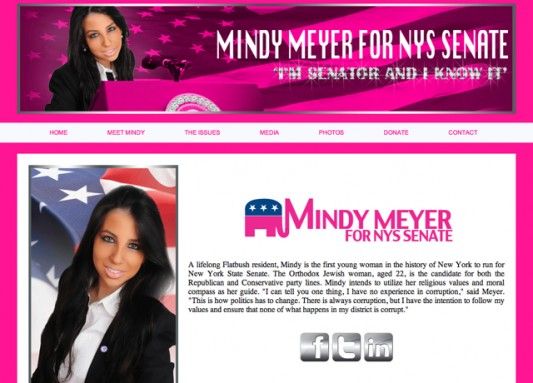 By this morning, you've probably already seen Mindy Meyer's campaign website, which got a ton of media attention yesterday. The 22-year-old Orthodox Jewish Flatbush native with no political experience but with a bright and sparkly website is running for State Senate–but did you realize it's as your representative?
Meyer is running on the Republican and Conservative Party lines against Democratic State Senator Kevin Parker in District 21, which covers most of our neighborhood. So let's take a quick look at the two candidates:
Mindy Meyer
• Formerly a judicial intern in the Kings County Supreme Court.
• She says on her website that she has "no experience in corruption."
• Her main issues, according to her site, are stop and frisk, school choice, crime, and poverty and unemployment, about which she says, "No more 'Hunger Games' in our District!"
• She's already slinging mud: "Have you been to Kevin Parker's website?" she asked City & State. "You could fall asleep when you go to it, everything's just red, white, and blue."
Kevin Parker
• First elected to State Senate in 2002. Prior to that, he was Special Assistant to a former New York State Comptroller, was a a New York City Urban Fellow, a Special Assistant to a former Manhattan Borough President, and more.
• He's known for his history of angry outbursts, which have resulted in misdemeanor charges.
• He touts a number of social programs as his top accomplishments on his site, including prom dress, school supplies, and turkey giveaways, and a free gospel concert.
• Not one to back down to a challenge, he tells City & State, "apparently we'll have to step up our website game."
Meyer's Twitter account currently has 389 followers, up from just 21 yesterday afternoon. Still, it's a ways from Parker's 1,333 followers. But with all this hype, she may catch up soon…but is internet buzz enough to defeat the incumbent?