The Day: A Back-to-School Bash, a Guide to Clinton Hill and The New Myrtle Plaza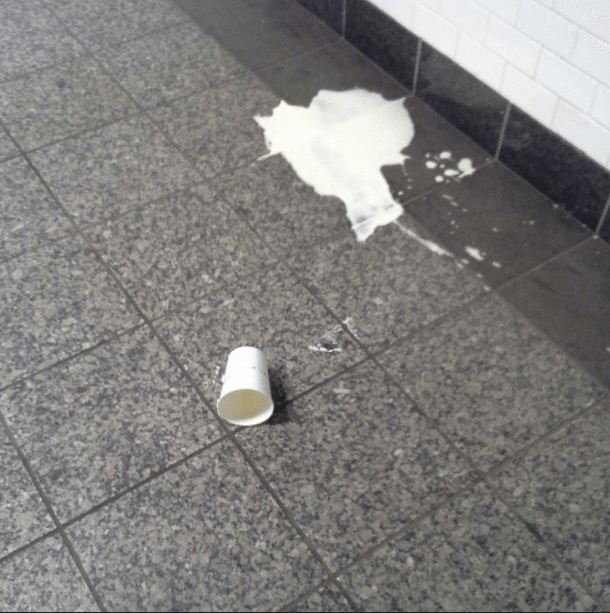 Good morning, Fort Greene and Clinton Hill.
Labor Day weekend is almost upon us. If you don't have any plans yet, check out this post on Brokelyn for some suggestions, ranging from a Governor's Island trip to a night of disco dancing. The National Weather Service predicts temperatures in the 80s this weekend, but there is a slight chance of showers and thunderstorms tomorrow through Monday, so don't forget to carry your umbrella. Be sure to bring your camera as well, and share any photos you snap this weekend on The Nabe's Flickr group.
If you're around the nabe on Monday, stop by Habana Outpost for a free Back-to-School Bash from 11 a.m. to 3 p.m. The event will bring kid-friendly activities, including glitter tattoos, stilt walkers, and arts and crafts. In addition to the activities, Habana will provide free notebooks and pencils for all school-aged children while supplies last; Brooklyn Public Library representatives will be present to help kids sign up for library cards; Nyk!ds will distribute free backpacks and trial cards; and the Alvin Ailey American Dance Theater will offer two-for-one class passes.
Newsday wrote a guide for Clinton Hill visitors yesterday, acclaiming the nabe for its "majestic brownstones, historic mansions and Victorians," especially the "Millionaires' Row" on Clinton Avenue. The article encourages visitors to check out the Pratt Institute Sculpture Park, the Brooklyn Navy Yard's BLDG 92, the cafe Urban Vintage and the bar The Fulton Grand, among other local haunts. What did the article leave out, locals? What would you recommend to someone visiting the nabe for the first time?
The reconstruction of Myrtle Avenue from Hall Street to Emerson Place to form Myrtle Plaza will begin during the spring of 2014 instead of this fall as previously scheduled, Myrtle Minutes reported. The plaza will create approximately 25,000 new square feet of pedestrian space by reconfiguring two blocks of the four-block service road and the southeast corner of Myrtle Avenue at Hall Street, according to the blog. Myrtle Plaza will feature improved street crossings, new bus stops, new trees, a permanent art installation and other changes, the blog reported. Upkeep and programming will be coordinated by the Myrtle Avenue Brooklyn Business Improvement District, the city's maintenance partner on the project. The project, funded by Council Member Letitia James, Brooklyn Borough President Marty Markowitz, the federal government and the New York City Department of Transportation, is part of the first round of the transportation department's plaza program, according to the blog. Check out the plans for Myrtle Plaza here.