The Commute: We Pay Taxes. We Deserve Answers.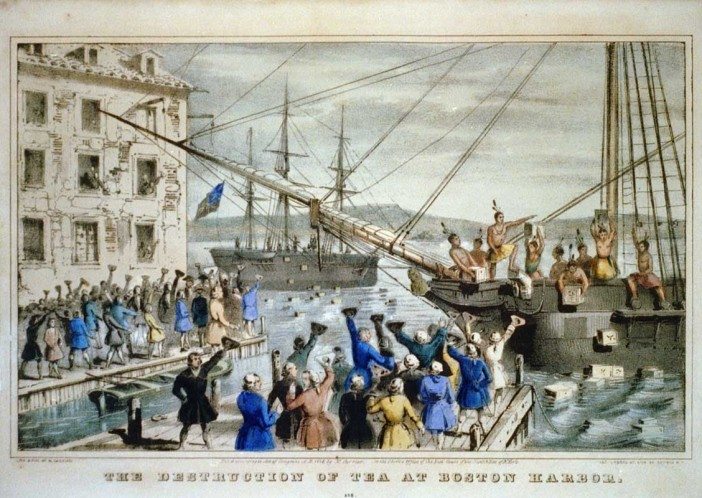 THE COMMUTE: The heart of a democratic society is being responsive to its citizens. A dictatorship does whatever it wants. However, our transportation agencies have been more dictatorial than responsive. I wrote about inefficient bus management at Kingsborough Community College here. I wondered why shuttle buses only operated in service from the college, when buses going toward the college are often too full around 5:00pm to stop for passengers.
So I posed a question in a formal email to the MTA. I informed them that Kingsborough-bound buses frequently bypass the Coney Island Avenue stop because they are too full while shuttle buses are operating in the same direction "not in service." I asked them why the shuttle cannot pick-up in both directions. I thought it was a reasonable question deserving an answer. This was their initial response:
The MTA is committed to providing safe, courteous, reliable, and accessible service.
Please be assured that all comments, suggestions, compliments and complaints we receive from our customers are forwarded to the appropriate managerial personnel for review and any necessary action…
I expected a follow-up to a form response, but the MTA obviously thought differently. With no further response forthcoming for more than one month, I wrote again. This was my second response:
We regret the incident you reported. We have informed the Department of Buses Road-Operations Unit of your strong and continuing concerns regarding shuttle bus service, and requested that they take all necessary measures to correct the problems you described.
It is important to note that in addition to on-the-road monitoring we conduct, we appreciate customers, such as yourself, who take the time to keep us informed of the service and employee performances you experience…
How does that answer my specific question? A proper response would have been: "We thoroughly examined the situation you described and determined the following:…"
Meanwhile, I attended the second Woodhaven Boulevard workshop to find out answers I was promised at workshop the week before. The DOT consultant who made those promises responded: "I submitted them, but I didn't follow-up."
Since questions from more than one year ago were also never answered, I submitted 60 more last Thursday with a state senator as a witness. I was told the questions are being saved up so that they can all be responded to at once. Why do I believe our questions will be ignored again?
However, I was able to uncover additional details about the Woodhaven Boulevard Bus Rapid Transit (BRT) plan. The agencies believed these details were not important enough to include in their proposal. Here are a few:
The current speed limit of 35 mph north of the Belt Parkway and 40 mph south of the Belt, will be lowered to 30 mph; (I wouldn't be surprised if it is lowered to 25 mph after Transportation Alternatives has their say, as they did on Queens Boulevard.)
Eleven new left turn restrictions are proposed;
Articulated buses will be used and will mean service reductions since service levels are based on crowding standards; and
The exclusive bus lanes will be in effect 24 hours a day. Further, a DOT spokesperson admitted to me that the buses would not save much time in the off-peak. So naturally I asked then why 24 hours? His response: "for consistency."
The DOT and the MTA think we are a bunch of idiots because this is what we are expected to believe:
Buses currently traveling at the speed limit of 35 or 40 mph over the Cross Bay Bridge will be able to make their trips in less time traveling no faster than 30 mph;
That allowing left turns about once every mile will not result in drivers wasting gas, longer trip times, and more air pollution;
Buses operating at every 20 or 30 minutes warrant exclusive bus lanes;
Lower speed limits and removing one or, in some locations, two lanes, in each direction and eliminating 11 dedicated left turn lanes will result in increased speeds and shorter trip times for automobiles, taxis and trucks.
As I stated last week, holding an event for the purpose of addressing community concerns should mean you are responsive to those concerns.
Some city agencies can hold events that do accomplish their intended purpose. I recently attended the Department of Sanitation's Recycling of Electronics and Hazardous Waste Event at MCU Park. I was pleasantly surprised that the entire unloading process took me a total of 30 seconds after a short drive around a maze. The event was adequately staffed and very well organized. Instead of receiving sneers when I told the staffer I had a trunkful of electronics, I was greeted with smiles and loads of thanks from everyone.
The MTA and DOT will only change facets of their plan if there is a massive protest. The last time our government was unresponsive, we threw tea into the harbor.
The Commute is a weekly feature highlighting news and information about the city's mass transit system and transportation infrastructure. It is written by Allan Rosen, a Manhattan Beach resident and former Director of MTA/NYC Transit Bus Planning (1981).
Disclaimer: The above is an opinion column and may not represent the thoughts or position of Sheepshead Bites. Based upon their expertise in their respective fields, our columnists are responsible for fact-checking their own work. Their submissions are edited only for length, grammar and clarity. If you would like to submit an opinion piece or become a regularly featured contributor, please e-mail nberke [at]sheepsheadbites [dot]com.