The Commute: The Customer Is Not The MTA's Top Priority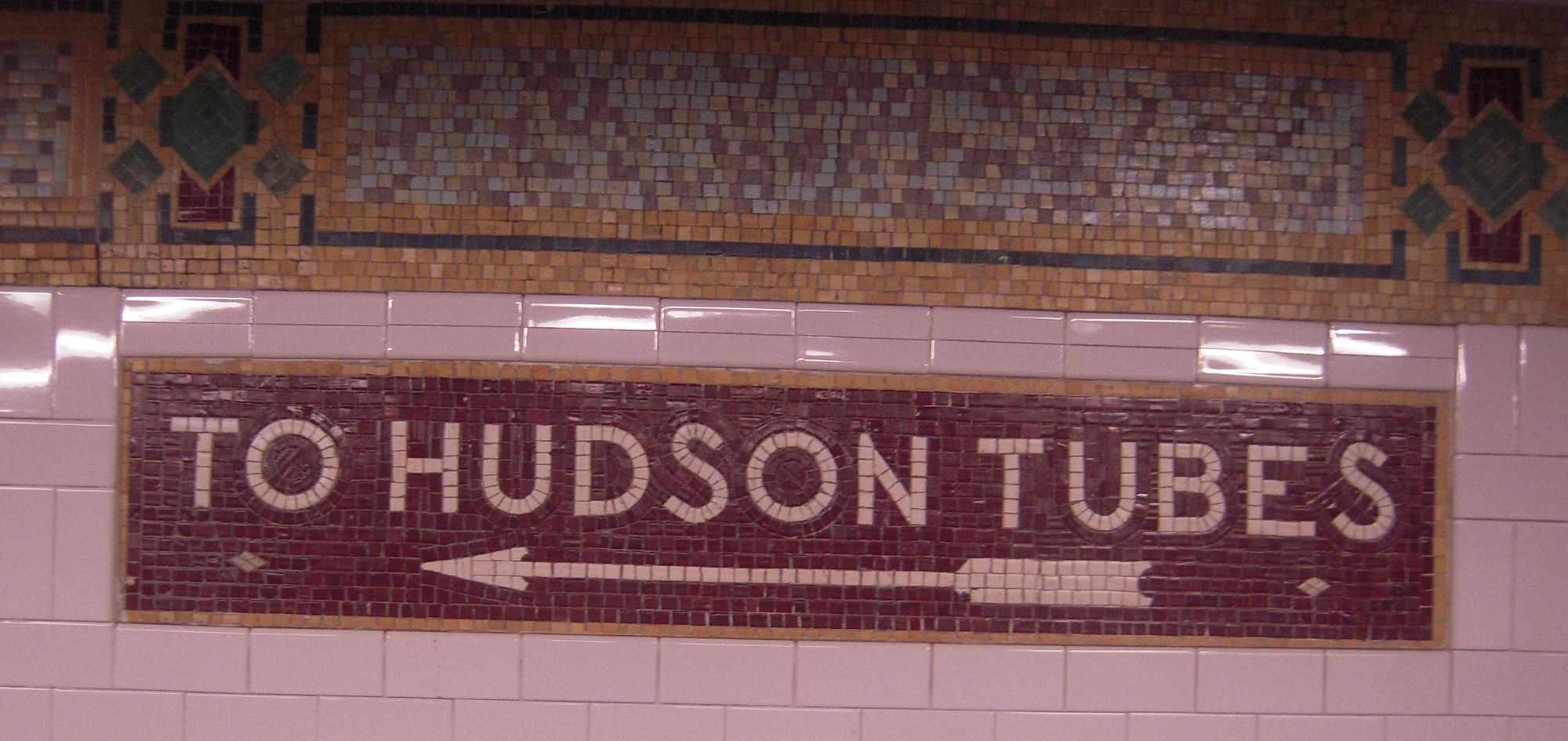 THE COMMUTE: Customers should be the MTA's top priority, but they're not. That explains why communication is so poor when there are service outages that result in extraordinary waits of up to three hours, such as what occurred last winter in Flushing.
Better directions or allowing passengers to board through the rear doors of shuttle buses could have shortened those waits. Last month, when copper wiring was stolen in the Rockaways and subway service was disrupted, residents complained how long it took to get replacement bus service. The MTA flippantly replied that they don't have "flying buses." Elected officials and residents didn't find that funny.
Adequately serving the customer is just not that important for the MTA. That's why Bus Time is not being used to improve bus service regularity. That's why buses bunch more often than ever, even on SBS routes, and why a $1.4 billion Fulton Street Center couldn't buy better signage or why the same errors on neighborhood maps have existed for more than 25 years, even though they are periodically updated.
By the same token, there was an error on the subway map that existed for more than 30 years, in which Liberty Avenue was mislabeled as Bergen Street in East New York on the street grid. When I pointed it out to the MTA, I received a response that it would be corrected on the next subway map updating. Well, it took about four more updates until the error was finally corrected. Also, mezzanine subway maps are often placed in areas of such darkness that they cannot be viewed without using a flashlight.
The original purpose of installing a GPS system was to enable dispatchers to locate all buses at once so they could be more effective. Rather than trying to solve the problem of bus bunching, after 30 years, the GPS was used to inform passengers how late the buses are by using Bus Time. The MTA does not speak about Bus Trek anymore. We don't even know if it still exists. If you try asking, most likely the last word you receive will be that your question was forwarded to the proper department for a response. Status: closed.
One of the reasons why the MTA was created was to coordinate regional transportation. They have failed miserably in that effort. When private operators operated many bus routes, the MTA refused to show those services on its bus maps for many years, fearing competition, although most of those services were provided in areas not served by the MTA.
There was talk for a long time about the MTA taking over bus service in Suffolk County to expand its regional outreach. That never happened and instead Nassau County bus service was returned to the county because they believed they were able to operate it at a lower cost.
Now we have three more examples in which the customer is just not important, involving PATH, the subway-like service from Midtown to neighboring Hoboken and Jersey City.
Rather than give passengers adequate directions to PATH at the World Trade Center station on the R line, the MTA instead chose to refurbish the tile directing passengers to the "Hudson Tubes," the former name of PATH, which serves no purpose. They also refuse to alter the subway map to feature PATH more prominently, showing that it serves Hoboken and Jersey City, as suggested by Hoboken resident Stuart Mader. The MTA used the excuse that they would have to reduce the size of the entire subway map when all they need to do is a simple redesign and include a note that PATH requires a separate fare.
Finally, as the service notice above shows, the MTA elevator at 34th Street will be out of service for six months. Passengers with disabilities are directed to use the elevator instead at 42nd Street, eight blocks away, or the 34th Street elevator at Seventh Avenue, which serves other subway lines. What the service notice omits is that there is another elevator a short 200 feet away at 33rd Street that passengers could use instead during the outage and which serves all the same subway lines. It is omitted because the elevator is operated by PATH instead of the MTA.
Surely, the MTA could have made arrangements with PATH seeking their permission to inform passengers of its existence for the convenience of its customers. It chose not to do so, not because it doesn't cooperate with other agencies. The MTA often lends its buses and other equipment to other agencies such as the NYPD and FDNY, such as what occurred after 9/11. It also has an agreement with PATH allowing the use of MetroCards. So why can't it prominently feature PATH on its subway map and make life for people with disabilities a little easier by informing its passengers of PATH's elevator?
Why doesn't the MTA care more about its customers?
The Commute is a weekly feature highlighting news and information about the city's mass transit system and transportation infrastructure. It is written by Allan Rosen, a Manhattan Beach resident and former Director of MTA/NYC Transit Bus Planning (1981).
Disclaimer: The above is an opinion column and may not represent the thoughts or position of Sheepshead Bites. Based upon their expertise in their respective fields, our columnists are responsible for fact-checking their own work. Their submissions are edited only for length, grammar and clarity. If you would like to submit an opinion piece or become a regularly featured contributor, please email editor@sheepsheadbites.com.