The City's First CSF Comes to Park Slope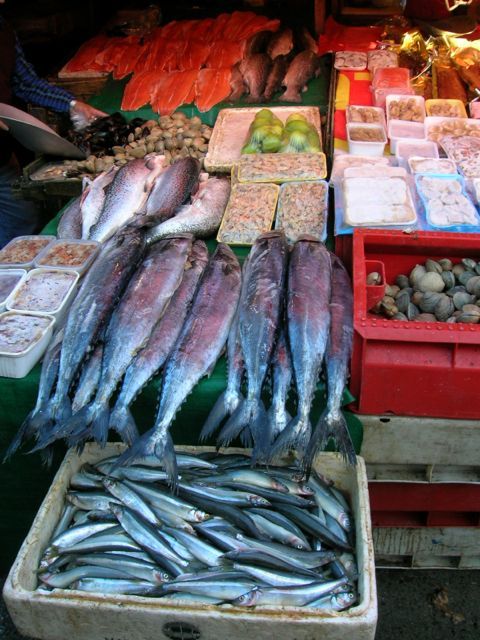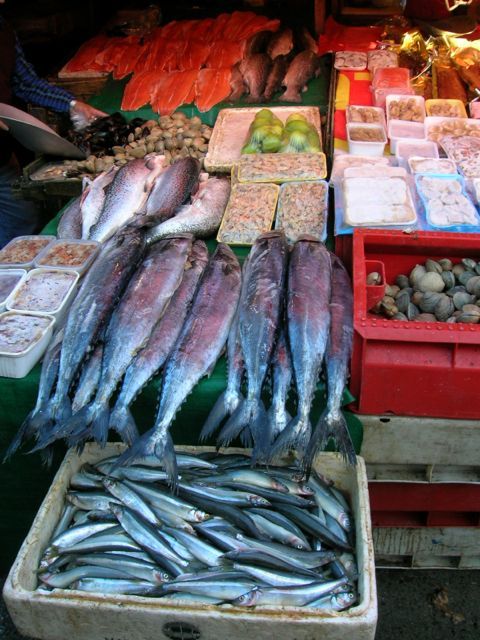 Like this, if all these fish were caught in Montauk, filleted, and sold by the share in Park Slope
CSAs have long kept Brooklynites in farm-fresh produce (and sometimes eggs, meat, and dairy). But for fresh seafood, we've been more or less on our own. Until now.
DNAinfo reports that this summer, community-supported fishery (CSF) Mermaid's Garden will provide subscribers with weekly deliveries of fresh-caught fish the way more traditional CSAs keep us in beet greens. That the fish — all caught within a day or two of pickup — will be ultra-fresh (and ultra-delicious) isn't the only attraction. Mermaid's Garden will allow seafood-lovers to avoid the ethical minefield of aquatic eating:.
The CSF will be able to tell customers the name of the boat that caught their fish, the captain's name, which method was used to catch the sea dweller, and, in some cases, the longitude and latitude of where the fish was pulled out of the ocean.
Selling through the CSF also pays off for the fishermen:
The intimate relationship between consumer and fisherman isn't just about being socially conscious; it's also a financial boon to small fishermen, because the CSF cuts out the middleman, the organizer explained.
A subscription of mostly Montauk-caught fish (luke, porgies, bluefish, and, later in the season, striped bass) costs $99 for a six-week half share (feeds two people once a week) or $198 for a full share (feeds four people once a week). And since Mermaid's Garden is new, they'll be accepting new members at a pro-rated price throughout the inaugural 6-week season. The Park Slope pickup is Thursdays between 3:30 and 6:00 at Palo Santo, with the first delivery arriving on 6/14. Email info@mermaidsgardennyc.com for more info.