The Bite: Baku Bakery's Triumphant Napoleon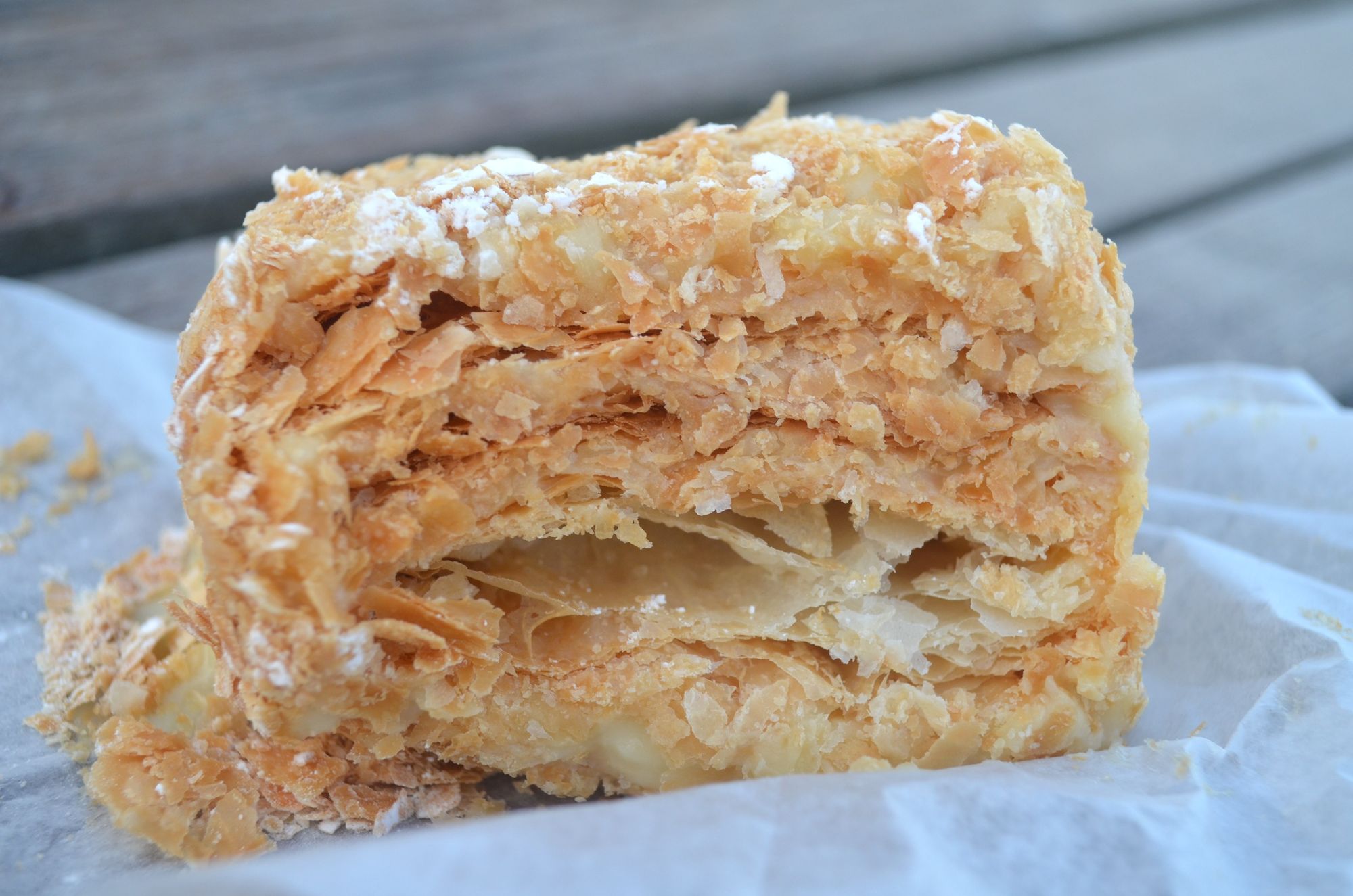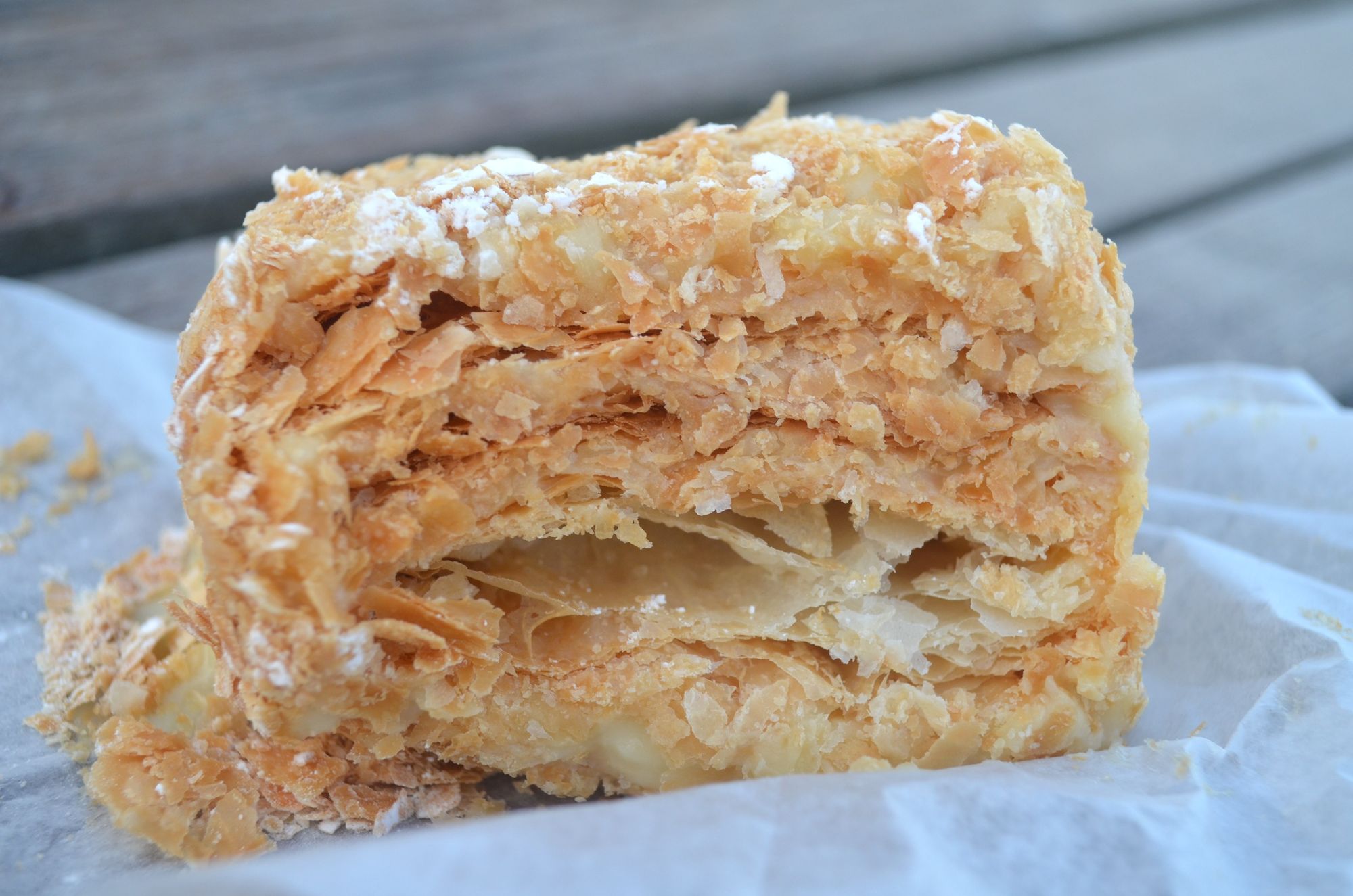 THE BITE: The owner of the newly reopened Baku Bakery boasts that their Napoleon is the best in Brooklyn. Indeed, the golden puff pastry, filled with a mellow vanilla custard, comes from a family recipe brought over from Azerbaijan, said Valerie Medensky, who co-owns the store along with Revekka Kvas.
But this isn't a dessert that most people's grandmother can just pull out of the oven. The flaky, layered crust is held together by a mildly sweet custard that comes bursting out the pastry when your fork plunges in for another bite. The gentle sugariness keeps you digging in for more — and could be enjoyed as a breakfast snack as much as it would be a satisfying finish to a meal.
Baku Bakery made its triumphant return to Brooklyn this weekend. The store closed its 86th Street location on July 1 — to the dismay of its loving patrons — where it had been in business for 21 years. The store's owner said they had to leave after the building was sold to another owner.
Medensky said 90 percent of their business comes from making custom-made cakes for special events like weddings, bar/bat mitzvahs, birthday parties, sweet 16s, and baby showers. And orders come from all over the country.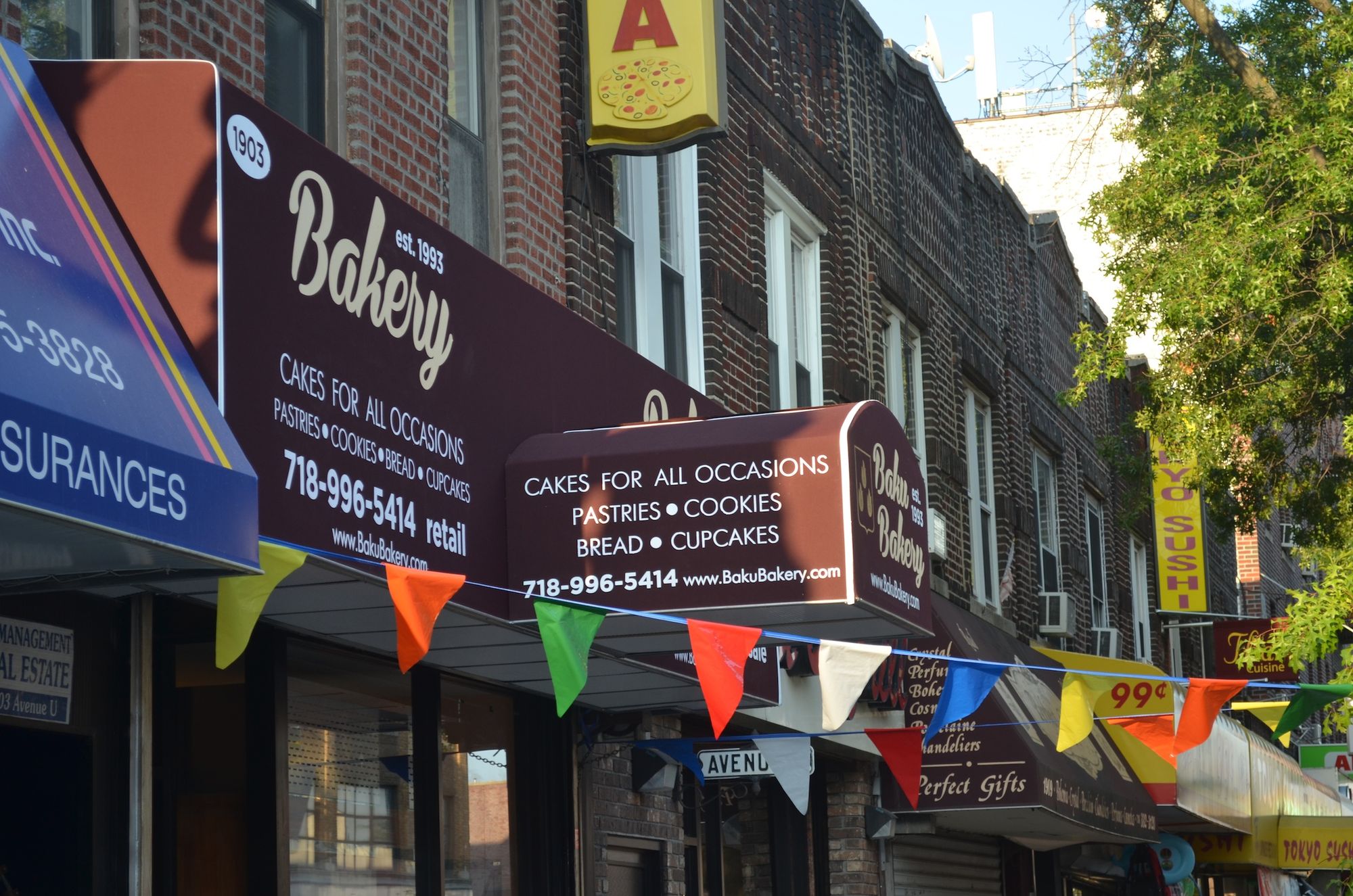 But the little bakery is still a shop where you can pop in for sweet treat. Now that the colorful flags are flying over the new awning at 1903 Avenue U, near East 19th Street, the display case inside is filled with moist cakes, breads, and other desserts. And the perfume of baked goods sweetens the store's new location.
The manager said the store will also be ready to serve coffee soon, as well as new offerings like croissants, and Churek bread — a traditional flatbread made in Azerbaijan.
Baku Bakery, 1903 Avenue U, between East 19th Street and Ocean Avenue, 718-996-5414. Open 8am – 7pm daily.
The Bite is Sheepshead Bites' column exploring the foodstuffs of the Sheepshead Bay area. Each week we check out a different offering from one of the many restaurants, delis, food carts, bakeries, butchers, fish mongers, or grocers in our neighborhood. If it's edible, we'll take a bite.