The Best Ditmas Park Grub We Ate In 2013
From sweets to soup, aged cheese to eggs, we spent a great year eating our way across the neighborhood–and we're wildly excited about continuing to do so in 2014. Here's what we were lucky enough to chow on in 2013:
Lunch
The momos and soup at Cafe Tibet kept us warm in the chilly weather, the curry and korma we tried from Anarkali was tasty and a great value, and while the bacon in Hamilton's BLTA kind of blew our minds, the Seitan sandwich from Salud is a great option for the veggies out there.
Madina only offered their amazing dosa for a short time, but hopefully the out-of-town cook will visit again soon. Even though it's traditionally a breakfast food, the lunchtime doubles we tried from Shayna's were sweet and savory perfection–and the roti wasn't exactly shabby, either.
A seasonal omelet from The Farm also hit the spot, and we checked out some amazing cozy day soups.
Pizza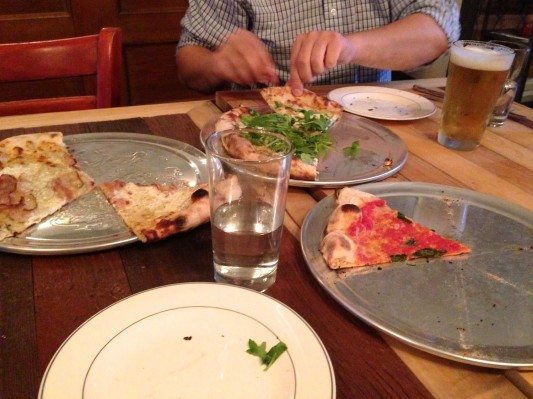 We tried prosciutto pizza (and some great starters) at the newly-opened Lea, several different pies from Wheated, and decided our preferred delivery joint was San Remo.
Pastries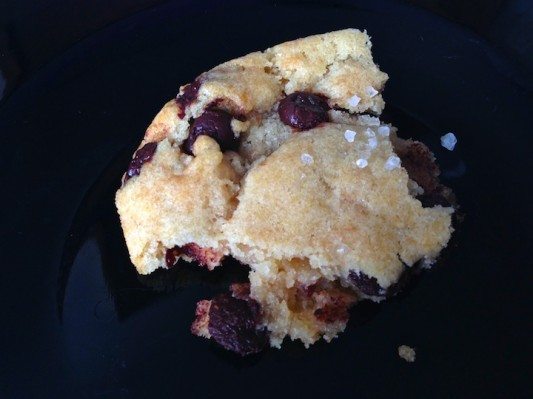 Ovenly's salted vegan chocolate chip cookies at Lark and Cafe Madeline were to die for, Milk & Honey's homemade raspberry muffin was incredibly fresh, Narala Bakery's unicorn horn was fluffy, creamy, and only $1.25, Coffee Mob's ensaimada by (via Purple Yam Chef Romy Dorotan) was unlike anything we'd ever tried.
Brunch
We tried classics like chicken and eggs with amazing local twists this year at The Dogwood and Ox Cart Tavern.
Drinks
Downtown Natural Market served up a yummy and healthy smoothie, plus we tried Thai iced tea, watermelon mint juice, and more to help us keep cool this summer. As for drinks that bring the heat, Salud's Mexican Hot Chocolate is insane in a good way, and Salahi served a surprisingly great cup of coffee.
On the adult beverage side, The Summer Camp from The Castello Plan was delightful (but check in for their seasonal cocktail changes).