'The Americans' Is Filming In The Neighborhood This Week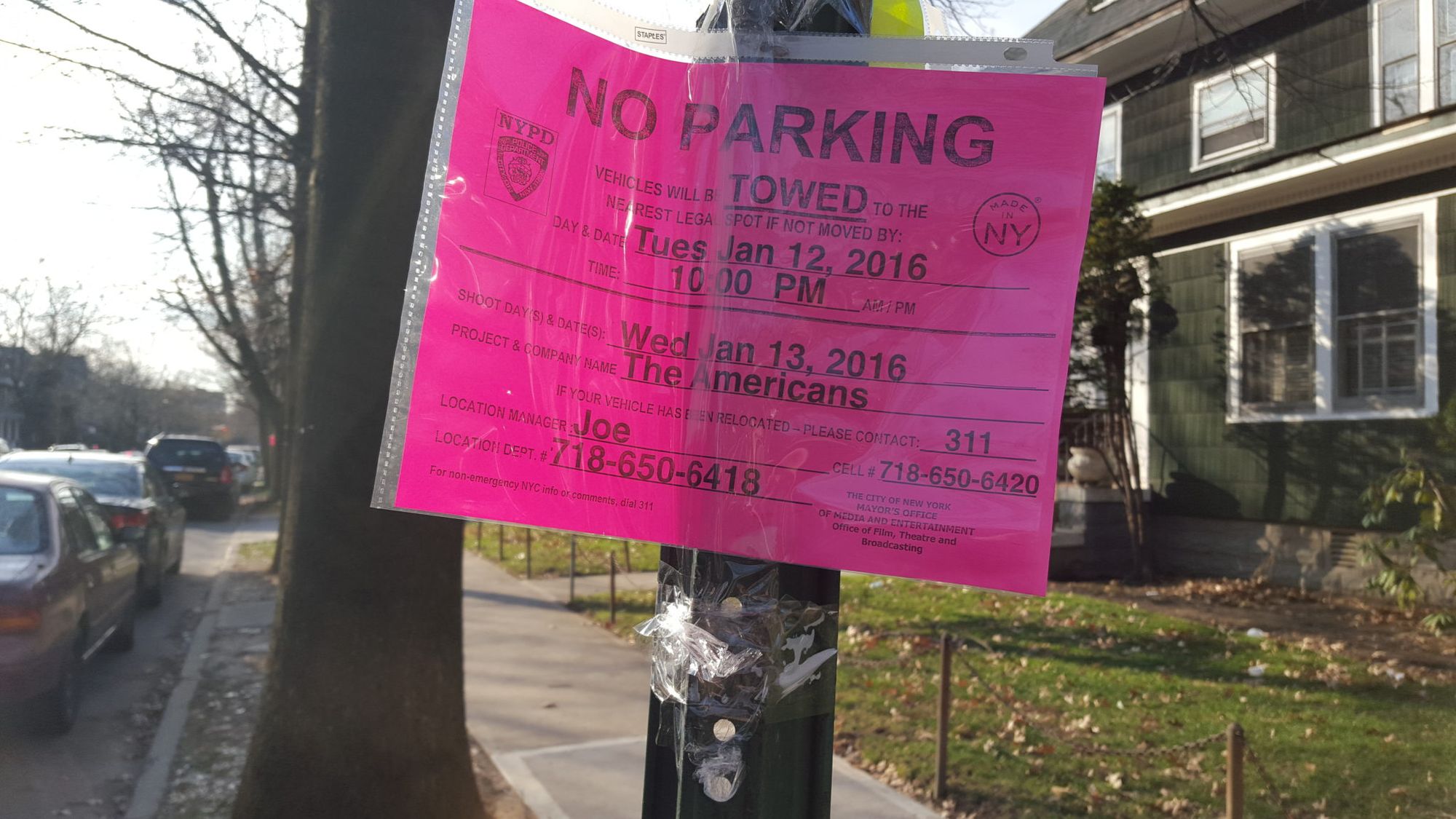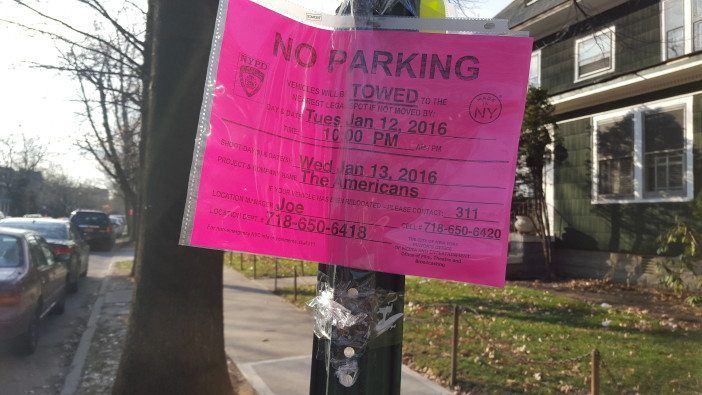 "The Americans," an Fx drama in which Keri Russell and Matthew Rhys play two KGB spies posing as Americans in Washington D.C. in the early 1980s, will be filming in our neighborhood again tomorrow, Wednesday, January 13 – which means you'll need to move your cars by tonight, Tuesday, at 10pm or your vehicle could get towed to the nearest legal spot.
The show will be filming along East 18th Street between Dorchester Road and Ditmas Avenue, Ditmas Avenue between East 17th and East 19th streets, Dorchester Road between East 18th and East 19th streets, Newkirk Avenue between East 18th and Ocean Avenue and East 18th Street between Newkirk and Foster avenues. If you have any problems, contact Joe in the Location Department at 718-650-6418.
If you spot the crew filming, feel free to send us photos! As always, if you spot any signs for filming around the neighborhood, let us know! Email us a photo of the filming sign and where you saw it to editor@ditmasparkcorner.com, and we'll post it to the blog.