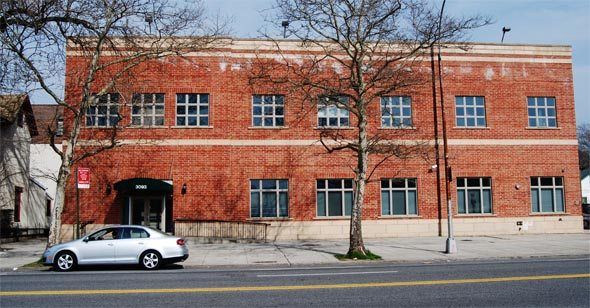 … assuming hell is a place where your neighbors hate you.
Residents living around the intersection of Ocean Avenue and Voorhies Avenue have been putting up with a screeching alarm from a nearby community facility for the last three days and nights.
Reader Jacalyn S. tipped us off to the cringe-inducing problem. "It's affecting all of us around Ocean Avenue and Voorhies," she wrote. "We are all walking around like zombies!!"
The sound is emanating from a small alarm belonging to the Bainbridge Adult Daycare Center at 3093 Ocean Avenue. Once tripped, it goes off every 30 seconds or so until deactivated, for 20 seconds at a time. The building is locked and phone calls went unanswered, but there appears to be no sign of vandalism to any of the obvious entrances.
Hear the Bainbridge alarm for yourself and tell us if it's bearable:
BainbridgeAlarm
Apparently it's not the first time the alarm has irked neighbors. A pair of elderly residents taking in sun outside of 3060 Ocean Avenue said that it happens "all the time … at least every couple of days."
Neighbors tried calling the 61st Precinct and 311. But after finding little help they turned to Assemblyman Cymbrowitz' office. The office reached out to the precinct, which made two visits but said they did not hear the alarm. Officers told the assemblyman's office that they attempted to reach the property owner but he could not be contacted, possibly because of the Jewish holidays.