The 5 Best Spots For Fried Chicken In Fort Greene & Clinton Hill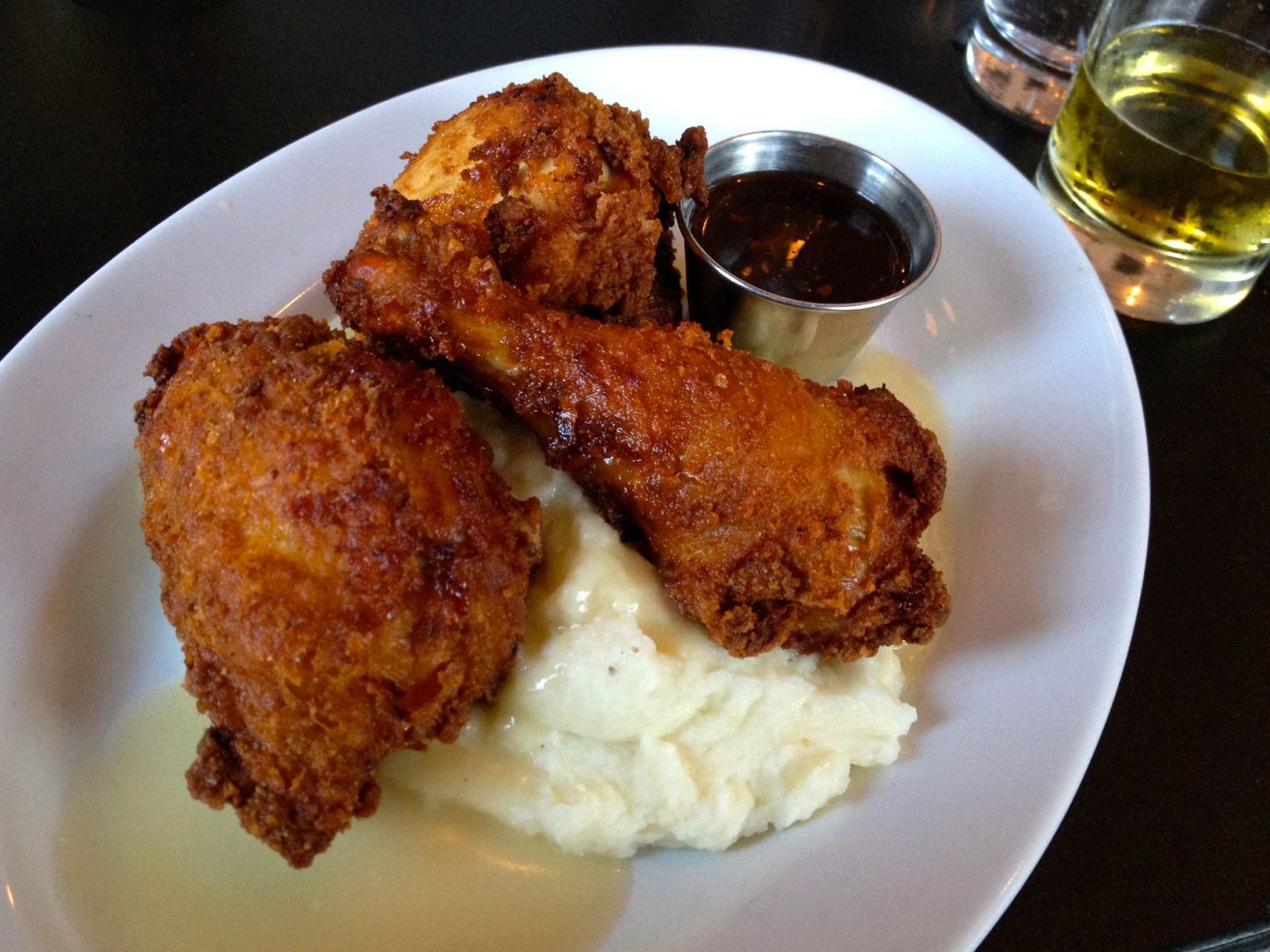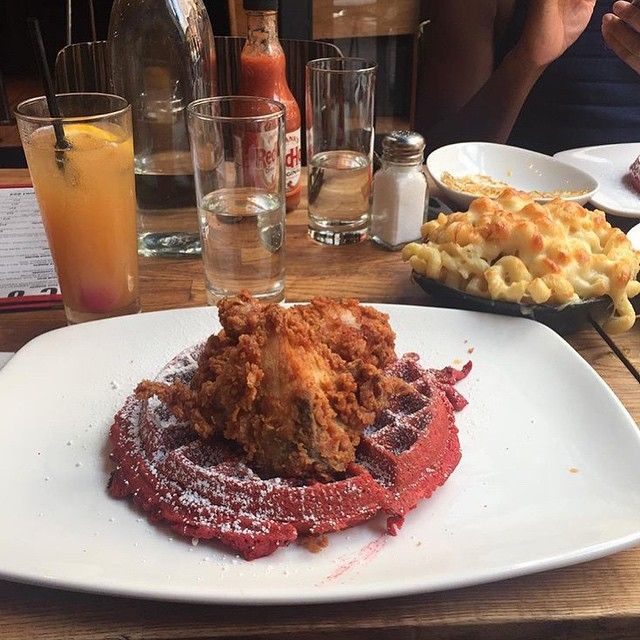 When it comes to comfort food, nothing gets our stomachs rumbling quite like the thought of perfectly crunchy, decadently juicy fried chicken. And lucky for us, we've got several amazing options in the area. If you're looking for something a step up from Crown Fried Chicken, which we've been known to hit up for a late-night craving every now and again, check out one of the spots below.
It was definitely tough to pick just five — if we missed your favorite, let us know in the comments section.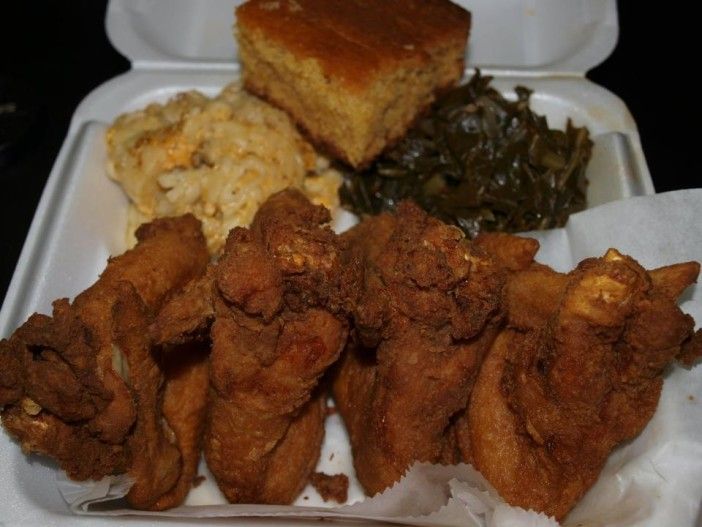 5. Ruthie's
560 Myrtle Avenue at Emerson, 718-399-2400
A fixture in the neighborhood for many years, Ruthie's serves up what's been called the best soul food around, and the fried chicken is no exception — and is maybe best enjoyed with a waffle. Wash it all down with a half and half, which will cool you off after that hot sauce.
4. Marietta
285 Grand Avenue, between Clifton and Lafayette, 718-638-9500
Though a lot of things on the menu at this spot, which is from the same guys behind The Smoke Joint and Bed-Stuy's Peaches HotHouse, have a twist on the traditional, the fried chicken remains about as Southern as they come, brined in lemon and honey and doused with house-made hot sauce.
3. Martha
184 DeKalb Avenue, between Carlton and Cumberland, 718-596-4147
The one fried chicken dish on our list that has a twist, Martha's version will please even traditionalists. The crust is incredibly crunchy, with nooks and crannies good for scooping up the sweet and spicy glaze, some cooling scallions, and a few fermented black beans, which come together as a successful General Tso-inspired bite that tastes even better in their leafy backyard.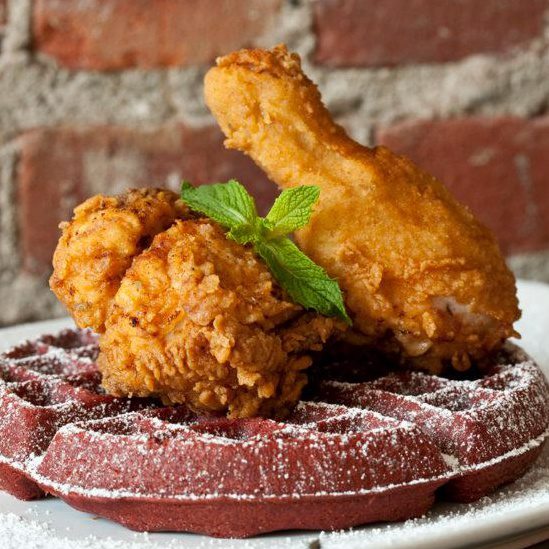 2. SoCo
509 Myrtle Avenue, between Ryerson and Grand, 718-783-1936
Combine the sweetness (and visual stunner) of a red velvet waffle with an excellent savory and crisp buttermilk-battered fried chicken, and you've won our hearts forever — add a side of mac and cheese, and we're never leaving. It's the kind of meal we all wish we could claim our moms cooked.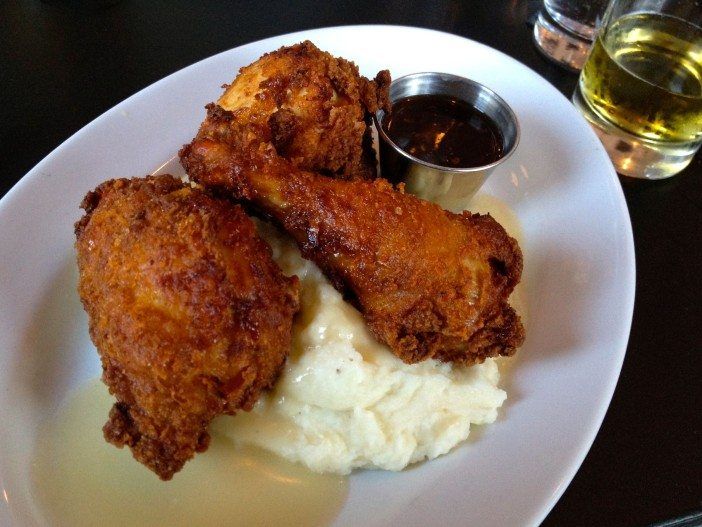 1. Walter's
166 DeKalb Avenue at Cumberland, 718-488-7800
At this point, Walter's should just change its name to "Fried Chicken," because even though the menu is full of tasty items, we — along with a whole lot of other people (translation: expect a wait) — can never order anything besides that signature dish. Whether you're ordering it for brunch with waffles, or for dinner with a bed of perfectly creamy mashed potatoes, this fried chicken always seems to have the crispiest batter, and each bite is juicy and flavorful, particularly when drizzled with their spicy honey.