The 2014 Park Slope 100

In a neighborhood where you can easily find several inspiring new stories every day of the year, it's hard to choose just a few that represent how Park Slope is such a special place to live.
But annually for the past eight years, Louise Crawford of Only the Blog Knows Brooklyn has managed to do just that with her Park Slope 100, choosing 100 of the most interesting people, places, and things that have made the past year unique.
For the second year in a row, we here at Park Slope Stoop and our sister site South Slope News helped compile the list, and we are proud to be able to share it with our readers and neighbors as well.
If you have any thoughts, corrections, or suggestions for 2015, let us know in the comments, or email us at editor@bklyner.com or Louise at louisecrawford@gmail.com.
Here goes…
Brett and Ashley Affrunti for doing their absolute best for Dottie the dog.
Bishop Ford administrators and current and alumni students for their valiant effort to save the school.
Charles Blow for his consistently intelligent and powerful New York Times op-eds about racial justice and for the publication of his memoir, Fire Shut Up in My Bones.
Blue Lightning for showing us that kids can rock the house, too!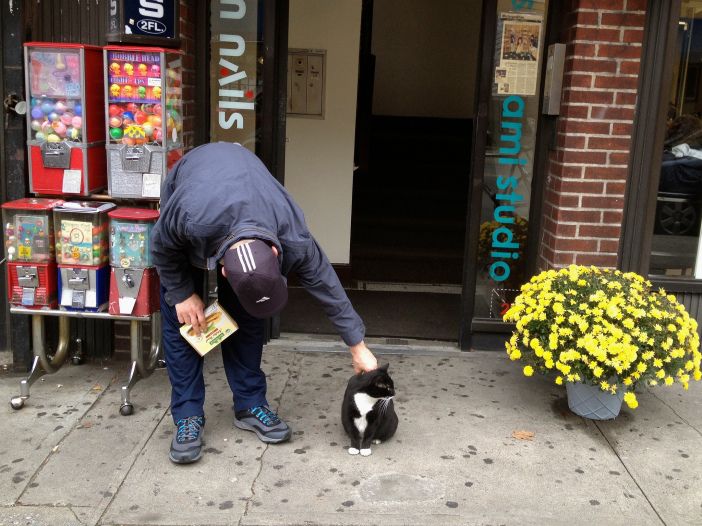 Local bodega cats, in "their own" words.
Josh Breitzer for the glorious music as cantor of Congregation Beth Elohim.
The Brooklyn Cottage, for creating space for a variety of programs — storytelling evenings, cooking classes, meditation gatherings, writing workshops, art exhibitions, and creative "unleashings."
Brooklyn for Peace for presenting Noam Chomsky as the special guest at their 30th anniversary gala in November.
The brown bins! Even if not everyone that can is using them…
Mark Caserta from the Park Slope 5th Avenue Business Improvement District, for advocating for and promoting businesses along the commercial strip — and one of the most familiar cyclists we see zipping along 5th regularly!
Patty Cavallo for being such a tireless advocate for children's cancer research, and for doing a beautiful job honoring her daughter's memory. Ditto for Ellen Hollander-Sande and her son Caleb.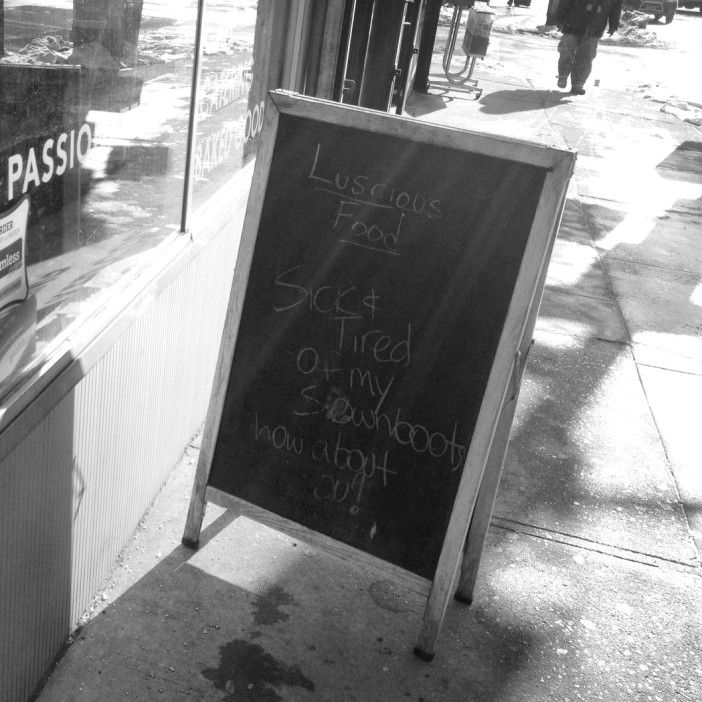 Neighborhood bar/cafe chalkboards…for giving us a laugh through our eternal winters, dog days of summer, and everything in between.
Those who preserve the memory of Sammy Cohen-Eckstein by maintaining the memorial to him at the 3rd Street entrance to Prospect Park. And to his parents Amy Cohen and Gary Eckstein, who have worked so hard to improve traffic safety and lower the speed limit.
Erin Courtney, the recipient of an Obie award for her play A Map of Virtue, produced by 13P and called "one of the most terrifying plays of the past decade" by Alexis Soloski in The New York Times. She teaches playwriting at Brooklyn College.
Amy Cunningham for The Inspired Funeral, creative ways to approach the inevitable.
Dianna D'Amico, who made well more than 45 pies in 45 days for locals in need at Thanksgiving.
Sensei Alex Davydov and the team at Amerikick Park Slope for treating the kids in their classes like family.
They were filming here basically all summer, but it was still fun to spot Robert De Niro on 7th Avenue.
For those of us without a car but with a hankering for nature, we're glad David DiCerbo and his Destination Backcountry Adventures are here — super fun escapes with super fun people.
Sue Donoghue, the new head of the Prospect Park Alliance.
Mary Dore and Nancy Kennedy for She's Beautiful When She's Angry, the first documentary to tell the story of the birth of the Women's Liberation Movement in the 1960s.
The incredible cast members of Dream Street Theatre Company, and those who work with them.
The old-school Brooklyn t-shirts made by Rob Feingold that spill out of the Mailboxes store on 5th Avenue.
Karin Feldman for keeping Jewish heritage alive at Oranim Jewish Early Childhood Program.
Julia Fierro for founding Sackett Street Writers and for telling it like it is in Cutting Teeth, an acclaimed novel about contemporary Brooklyn parenthood.
Michele Filgate for all the reading, reviewing, and writing, and her time behind the counter at Community Bookstore.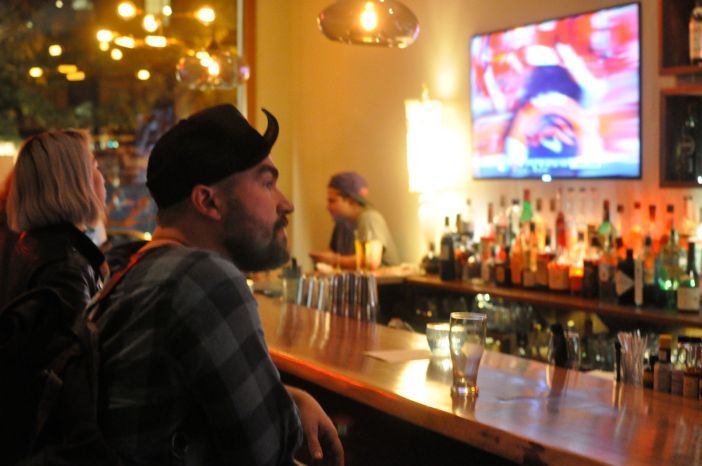 Isaac Fitzgerald, for editing the funny, touching, and beautiful book Pen & Ink, and for giving excellent hugs.
Freddy's Bar — great live performances, a dog fashion show, weird video art over the bar and projected outside, a tank full of frogs, excellent tater tots and conversations. We'll say it: We're glad you got displaced by Barclays because we couldn't imagine 5th Avenue without you now.
Ellen Freudenheim for knowing and writing all about Park Slope for About.com.
Everyone trying to allow dogs back at The Gate — don't give up!
Cathy Gigante Brown for publishing her novel The El, a story of joy, loss, desire, and food in depression-era Brooklyn.
Deb Goldstein for making tasty gluten-free options more accessible around the neighborhood.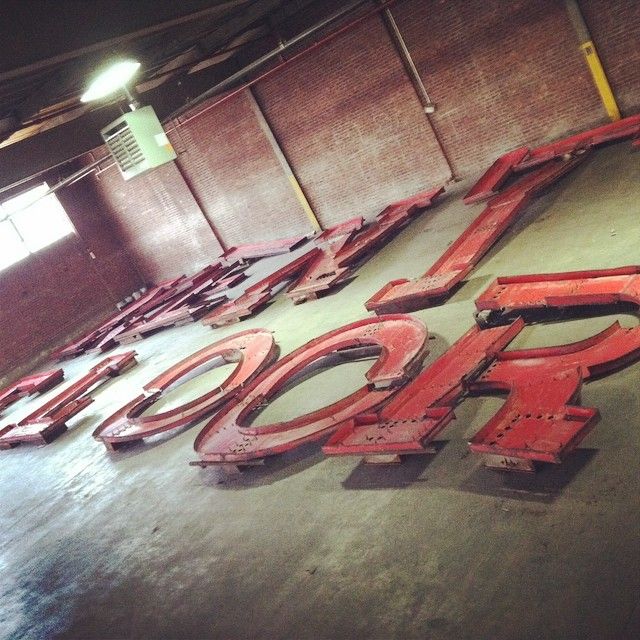 The Gowanus Alliance, Councilmember Brad Lander, and all the community members who rallied to save and restore the letters from the Kentile Floor sign.
Melinda Greenberg Morris for her well-named shop, Lion in the Sun, filled with perfectly curated cards and things.
Jeanne Heifetz for her intriguing works on paper: Surface Tension, Working the Line, and Geometry of Hope. She is also a great connector of artists and friends.
Jessica Hernandez and Munisa Akhmedova, both 8th graders at New Voices Middle School, for helping locally while thinking glabally by taking a lead on making their school more environmentally concious.
Michael Joyce, for starting up a great (and free) weekly comedy show with friends at Bar Reis.
Blue Breath, an exquisite album by born and bred Park Sloper Oliver Kalb (aka Bellows) selected by All Songs Considered as one of the Top 10 Albums of 2014.
Kale Chips graffiti for showing us that even the Slope graffiti is gentrified now.
Marc Katz for becoming assistant rabbi at Congregation Beth Elohim, a role he was meant to fill.
Steve Keene painting live in front of the Central Library!
Nathan Kensinger for continuing to artistically document the abandoned and industrial edges of the city, including Far Rockaway and Staten Island, NYC after Sandy, and our very own Batcave. Oh, and he runs the Brooklyn Film Festival. More props.
Kolot Chayeinu for marching through the streets of Park Slope to show solidarity for workers from Vegas Auto Spa, who filed a lawsuit against their employer for wage theft.
Letter of Marque for bringing free theatre (with a hint of pirate flair) to area bars.
Judith Lief and Gilly Youner, the new "dream team" co-presidents of the Park Slope Civic Council.
Goodbye to Lisa Polansky, 40 years selling clothing, shoes and whatnot to Park Slopers. How'd did you fit it all into that shop? And never a sign. Cool.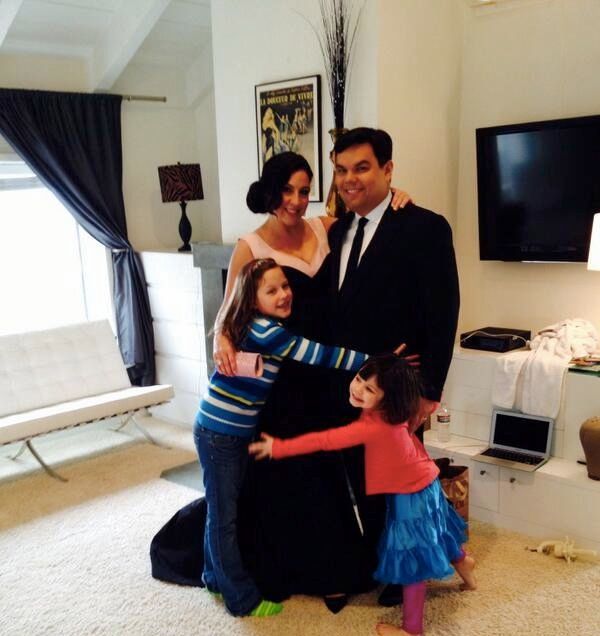 Kristen Anderson-Lopez and Robert Lopez, for writing that Oscar-winning Frozen song that every kid knows the words to, and every parent probably wishes they could forget the words to.
Kim Maier, for helping to make The Old Stone House what it is today, and for continuing to help it grow and bring us some incredible programming.
Lisanne Mackenzie for Parish, the stylish and comfortable bar we really, really needed for cozy cocktails on 7th Avenue.
Julie Metz, for writing "My Daughter, Her Rat" for the NY Times Opinionator about taking her daughter's white rat to college.
Paul and Dee-Byrd Molnar for bringing free Shakespeare to the street for another summers.
Morbid Anatomy Museum for exploring the intersection of death and beauty, and that which falls through the cracks.
They're pretty much gone now, but the faces of MS 51 students and faculty posted to the outside of the school as part of the Inside Out Project were a fabulous addition to 5th Avenue while they lasted.
The bright and happy "What's Your Brooklyn" mural on 5th at Union, much better than a brown wall.
Neighbors who stepped in to help when a woman was mugged on 12th Street.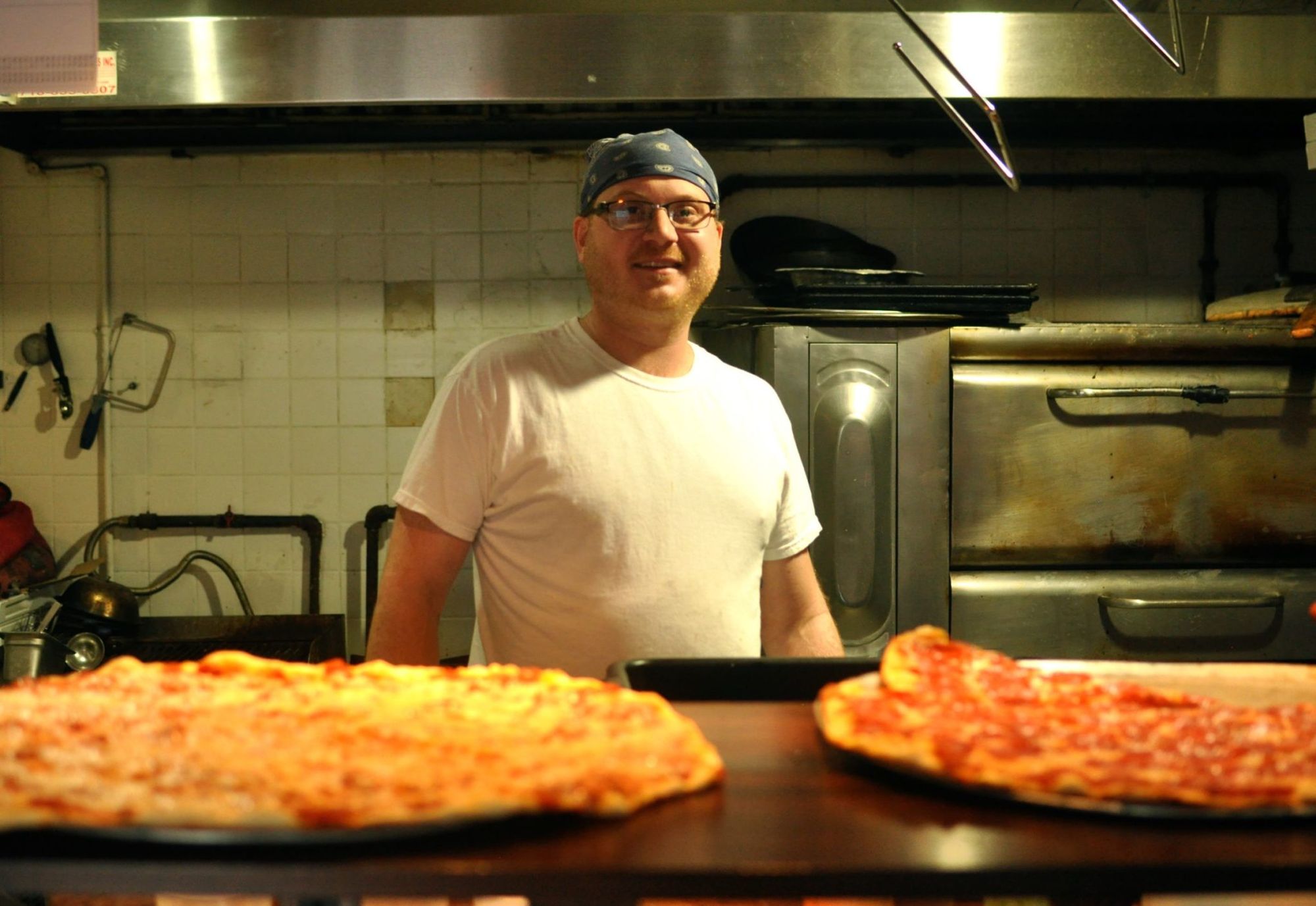 T.J. O'Connor may be a bit cranky sometimes, but he's a terrific local character who makes delicious pizza at Pauline & Sharon's.
Ian Olasov, for making us think with his new Brooklyn Public Philosophers discussion series at the Central Library.
Christmas Eve at Old First Reformed Church for bringing together spectacular classical and bluegrass musicians and even a Scottish harpist for a beautiful night of story and song.
David Oppenheim, for taking wonderful photos of the neighborhood now, and in the past.
Being transported to Grover's Corners during Our Town at Green-Wood Cemetery.
Cerulean Ozarow, the 11-year-old Jeopardy champion!
Penelope the pregnant Mexican Red Rump tarantula for reminding us that life could be worse.
Dean Perry for recognizing that, although Grand Prospect Hall is the least rock and roll place in South Slope, they will make your dreams come drue.
Goodbye to Joyce Pisarello and Danielle Mazzeo, the two lovely moons who brought us 4th Avenue's Two Moon Art House & Cafe. Thanks for all the culture, the fun, the sense of community, and the delicious shortbread.
Rest in peace Alex Pozzan, owner of the now-closed Parco cafe on 7th Avenue. And a big thank you to the family who adopted his dog, Luca.
Tom Prendergast for all of his amazing neighborhood photos.
The PS/MS 282 rugby teams, for making the neighborhood proud as 2014 NYC Rugby Cup Champions, and their chess team for continuing to make us proud at state and national competitions!
PS 295 Farmers Market, Park Slope Farmers Market, Grand Army Plaza Greenmarket, and Bartel-Pritchard Greenmarket for keeping us stocked with farm-fresh goodies.
All the PS 321 and PS 107 Mighty Milers (and their coaches) for their impressive dedication to a sport — keep running, kids!
PTA parents for working so hard for our neighborhood schools!
The R train going through the tunnel again, phew.
Grace Rauh for reporting smart and fair news on NY1.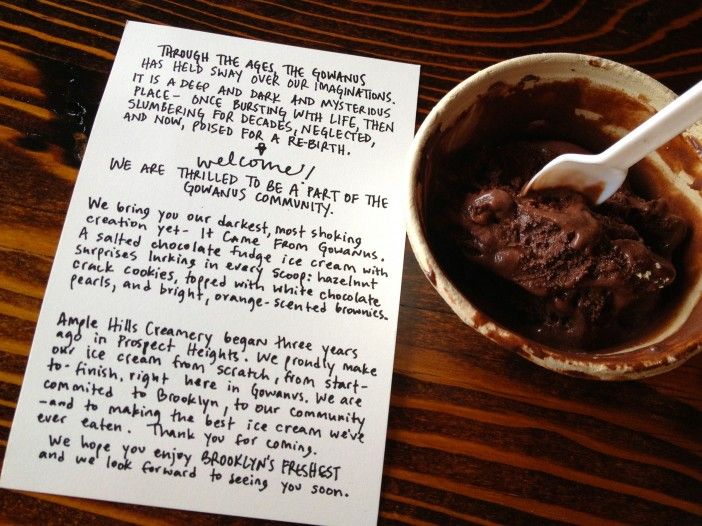 To Royal Palms Shuffleboard Club, Ample Hills Creamery, and Threes Brewing for helping to turn Gowanus into an area we hang out in more and more and more.
Suzanna Schumacher for telling the stories of how homeless pets find their owners, and what their lives are like now, in The Sidekick Series.
Pastor Emily Scott, who is trying to make mass a more communal experience by combining cooking with the religious ceremony at St. Lydia's Church.
Jasmin Singer and Mariann Sullivan, who bring passion and humor to animal advocacy through their website and Brooklyn Independent Media show Our Hen House.
Katherine Slingluff, the local runner who became the millionth person to ever finish the New York City Marathon.
Patrick Smith for his poetry blog Not in the News Today, and for organizing his yearly poetry extravaganza at The Old Stone House.
Emily St. John Mandel, author of Station Eleven, a best-selling novel and finalist for the National Book Award, about a troupe of Shakespearean actors roving through a dystopic post-pandemic world.
Darcey Steinke for her wonderful novel Sister Golden Hair from Tin House, about growing up in the 1970s, full of amazing powers of observation and a deep desire for the sacred.
Eleven-year-old Laura Sternbach for raising money for our local library with a lemonade stand!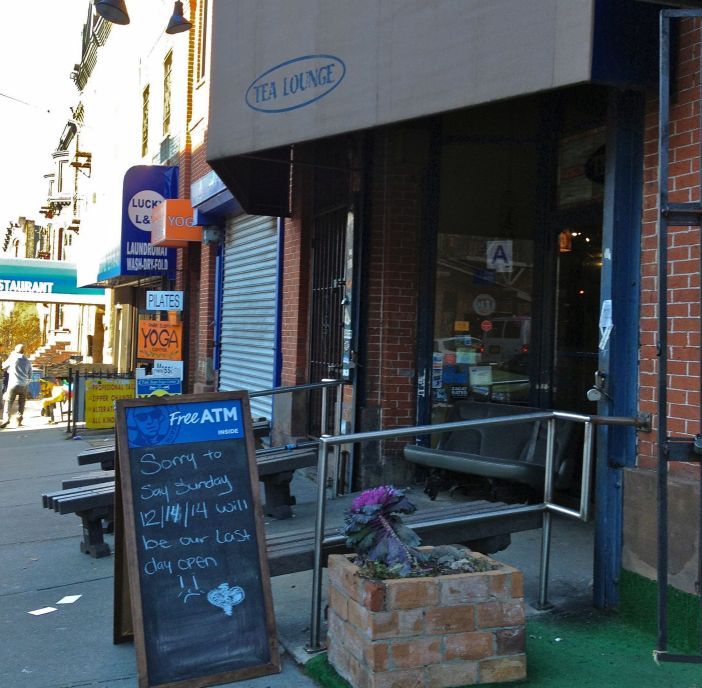 Tea Lounge, Leaf & Bean, Boing Boing, wow…RIP.
All of the teenaged members of Unlocking the Truth for rocking so hard, but in particular Malcolm Brickhouse, 13, who goes to PS/MS 282, and bassist Alec Atkins, 13, who goes to MS 88.
Alex Uys, the 15-year-old self-described "cub reporter" behind The Park Slope Dispatch — we hope he gets back to local crime reporting again soon, because he's damn good at it.
End of an era: We lost our last video store when Video Gallery closed. Best of luck to Kathy on her new endeavors.
Keith Williams, for writing thoughtful and compelling pieces on his own site and for other outlets, and for helping to create a Jeopardy villain.