The 20 Best Park Slope Pet Photos Of 2014
Before we say goodbye to 2014, we're taking a look back at some of our favorite photos from this year, presented in order of date posted. Enjoy!
Join the fun! Use the hashtag #cutestholidaypet and tag @parkslopepets in your holiday photos on Instagram for a chance to win some fun prizes! Don't have an Instagram? Email your cute photo to info@parkslopeforpets.com. Winners will be announced January 2!
20. Snow dog!
19. Soaking up rays on 4th Street.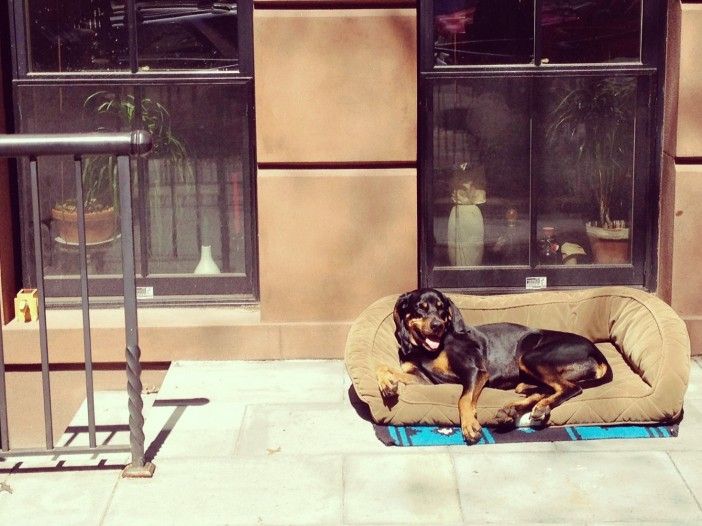 18. Camoflage cat.
http://instagram.com/p/njHJE6TLRc/
17. Summer walks.
16. Bodega cat – just another day on the job.
15. A pup with good taste in coffee, waiting at Gorilla's 5th Avenue location.
14. Putting on the charm during July's dog fashion show at Freddy's Bar.
13. The Park Slope dog whisperer.
https://twitter.com/ParkSlopeGossip/status/497912644616331265/
12. Doggy play group in Prospect Park.
11. The Office Assistant.
10. People watching from the stoop.
https://twitter.com/Sharpeinfluence/status/506229061757435904/
9. This French bulldog has more friends than you at the Park Slope Frenchies meetup.
8. Marty McFly at the 2nd annual Howl-o-Ween Costume Bash co-hosted by Go Fetch Run and Calm Energy Dog Training.
7. The Dogist comes to Prospect Park.
6. Looking good in stripes.
5. "Oh hai!"
http://instagram.com/p/vb3NSLMKBI/
4. The Instagram fave enjoys the fall scenery.
3. Peek-a-boo!
2. George, the new cat watching over NYC Pet.
https://twitter.com/stefanie_wood/status/546094879227777024/
1. Feelin' that spirit!