Tenants Of 119 E 19th St. & NYCC Demand Repairs From Landlord Moshe Piller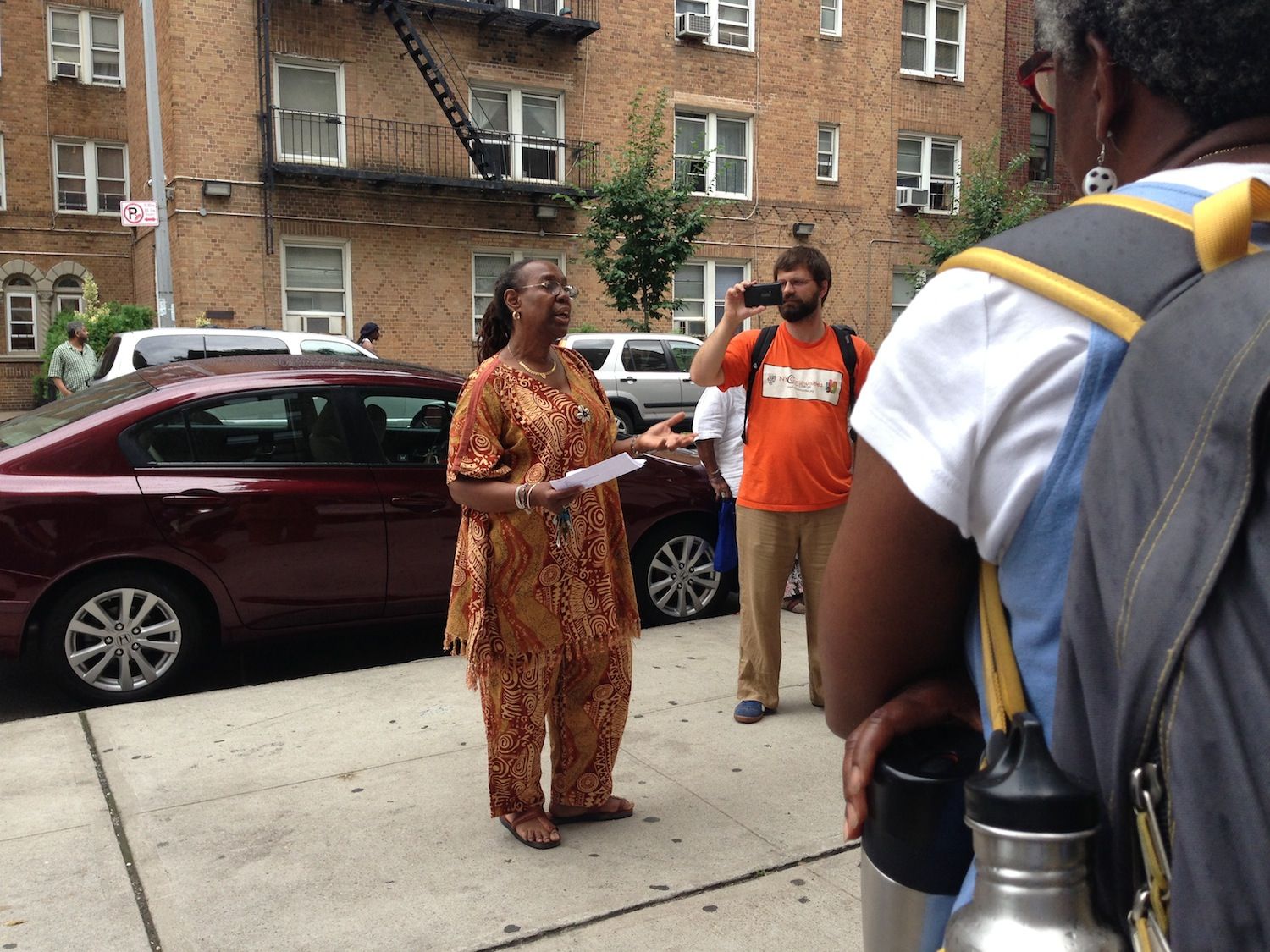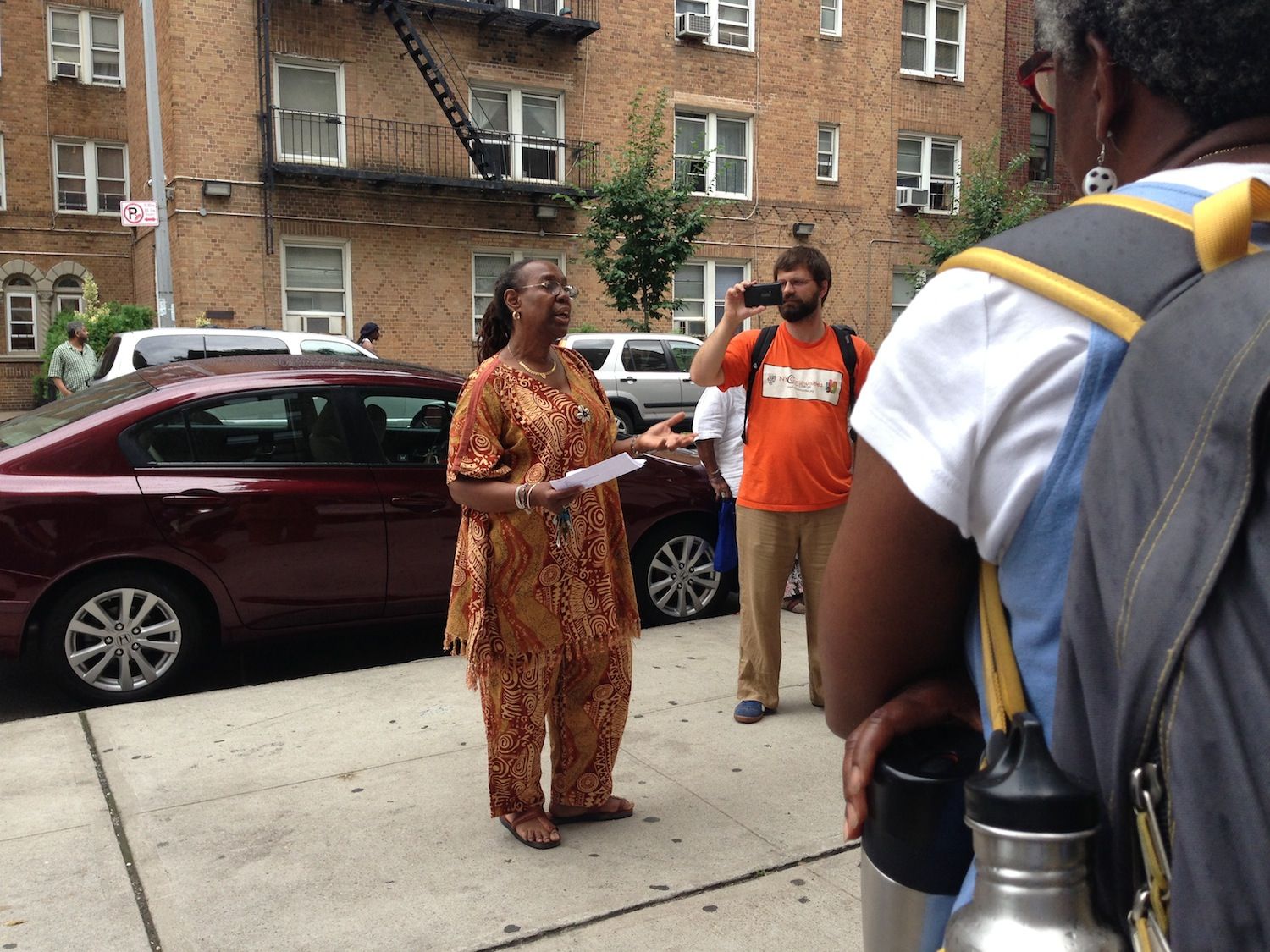 This morning, tenants of 119 E 19th St. gathered with organizers from New York Communities for Change and Council Member Mathieu Eugene to protest the horrific conditions and lack of repairs in their 55-unit building, owned by alleged slumlord Moshe Piller. Piller, who registers each of his properties under a separate LLC to both insulate himself from personal loss and prevent the city from efficiently keeping track of him, owns dozens of buildings around the five boroughs–many of which got a closer look in this 2010 article by The Brooklyn Ink.
Included in The Brooklyn Ink's article is the story long-time of 119 E 19th St. tenant Desmond Fontanelle, who has a hole in the floor of his living room, a broken stove, and a continuous leak in his bathroom that makes him reluctant to bathe on a regular basis. The tenants we met today, some of whom let us inside their apartments, are facing similar leaks and floor damage, as well as mold in their bathrooms, a broken elevator and steps, broken windows in common areas, and more.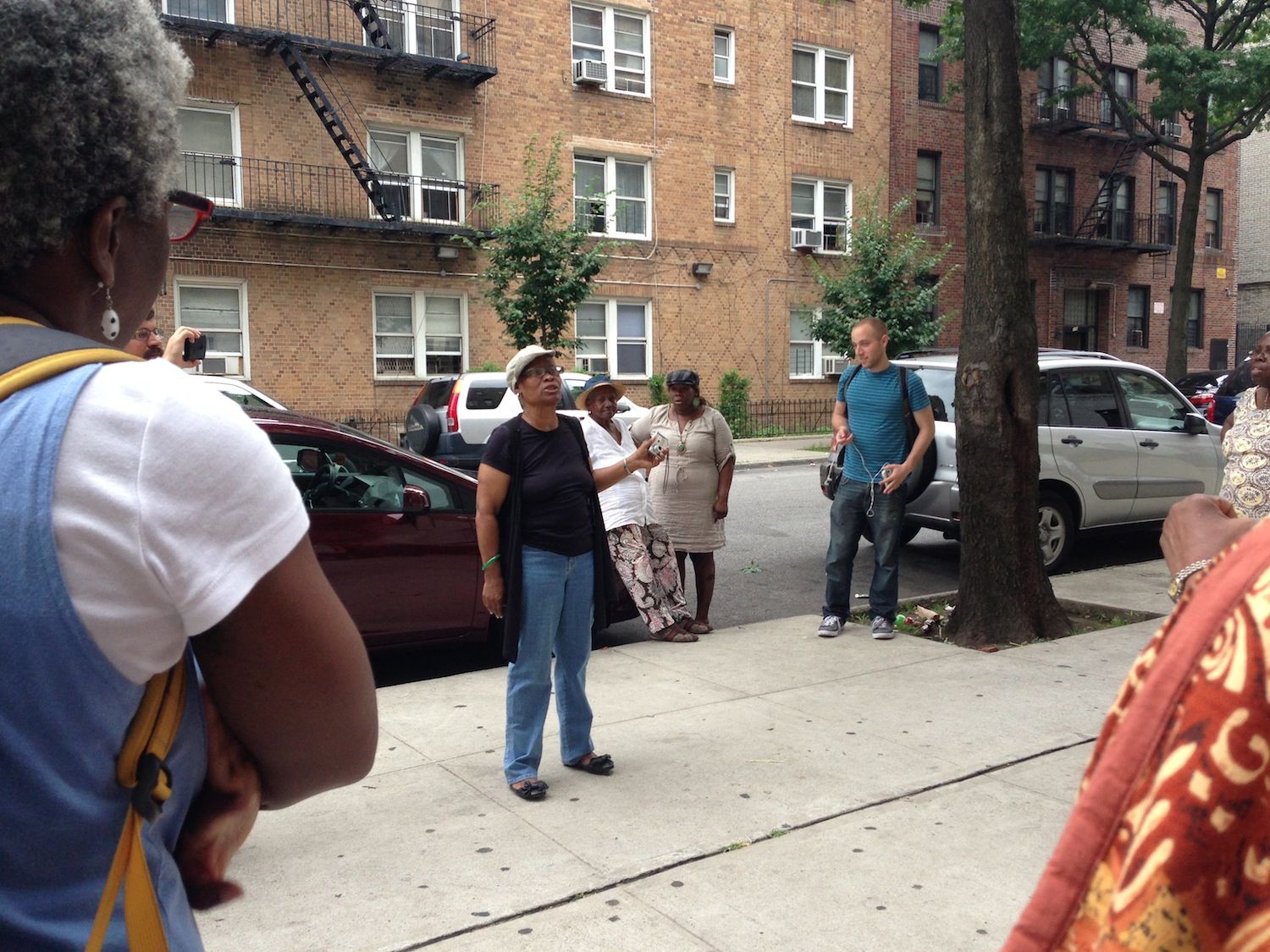 Like Desmond, Regina, a 37-year tenant of 119 E 19th, is not afraid to speak up. She explained this morning that she'd raised all her children there, and wants to see the building better taken care of by Piller and his management company. She also encouraged the unity of tenants, many of whom watched the demonstration from their windows. It's understandable–when a landlord blatantly disrespects tenants' rights for so long with so little consequence, it's difficult to convince victims that he also can't legally harass or evict them. Still, Steven Wieser of NYCC said certain tactics that might be effective against Piller, like rent strikes, don't tend to be effective without involvement from the majority of the building. It's a tricky line to walk.
Luckily, Regina has some allies. About 30 people, including a tenant named Linda (shown at top), took to the sidewalk  this morning to demonstrate. Linda said that while Piller is currently collecting tenants' money for his own pocket, he should be putting it back into the building. She said if he'd rather release the building into the ownership of tenants than act as a responsible landlord, that was fine too–but that he couldn't keep holding them in a limbo of paying rent and receiving no maintenance services in return.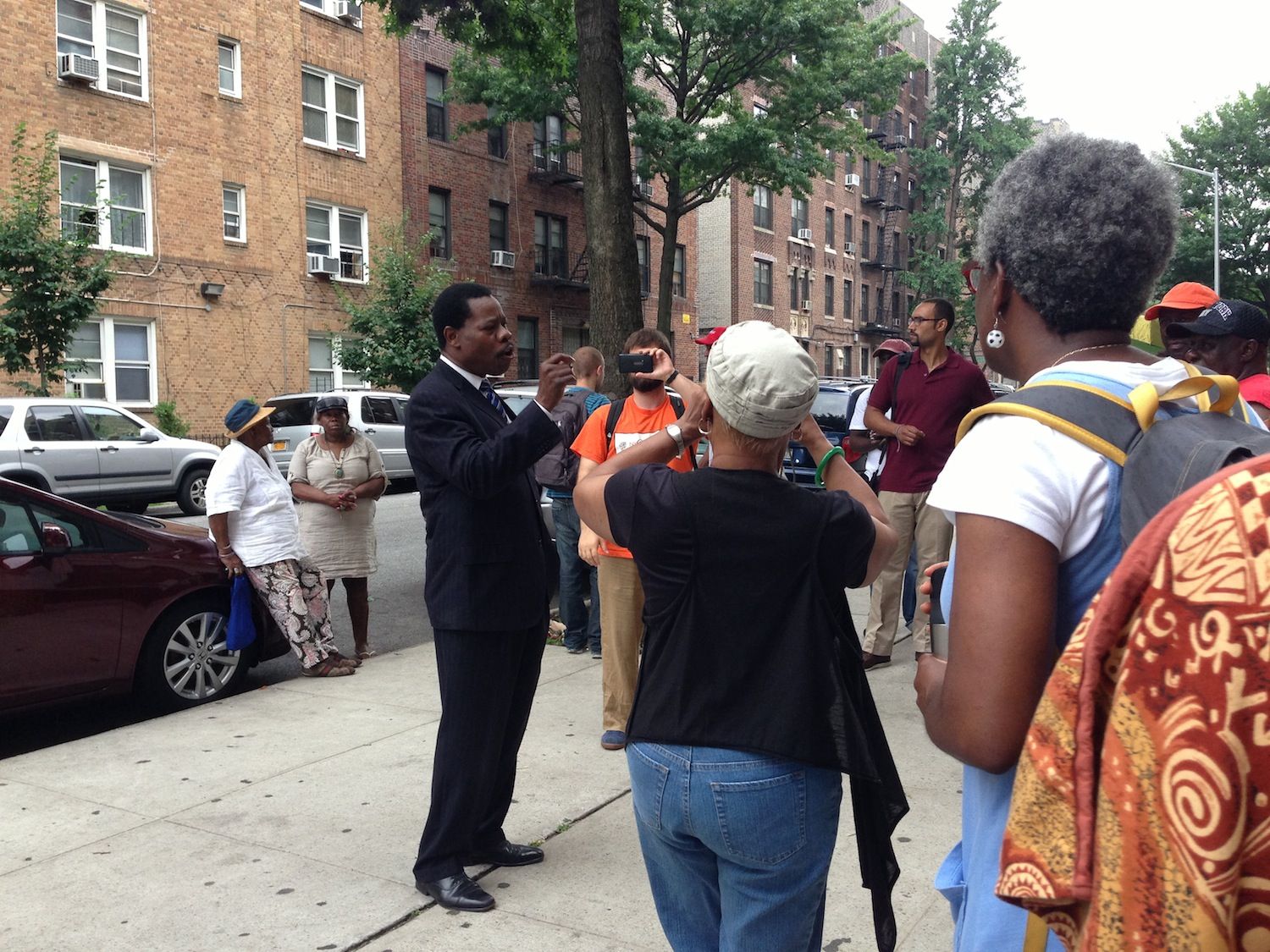 Council Member Mathieu Eugene was also on hand to speak, telling the crowd not to be discouraged if their neighbors were too worried to join in the fight. He requested Piller's contact information, and told tenants he looked forward to working with them to resolve these issues.
"I am your Council Member," he said, explaining he was in office to serve the people of District 40.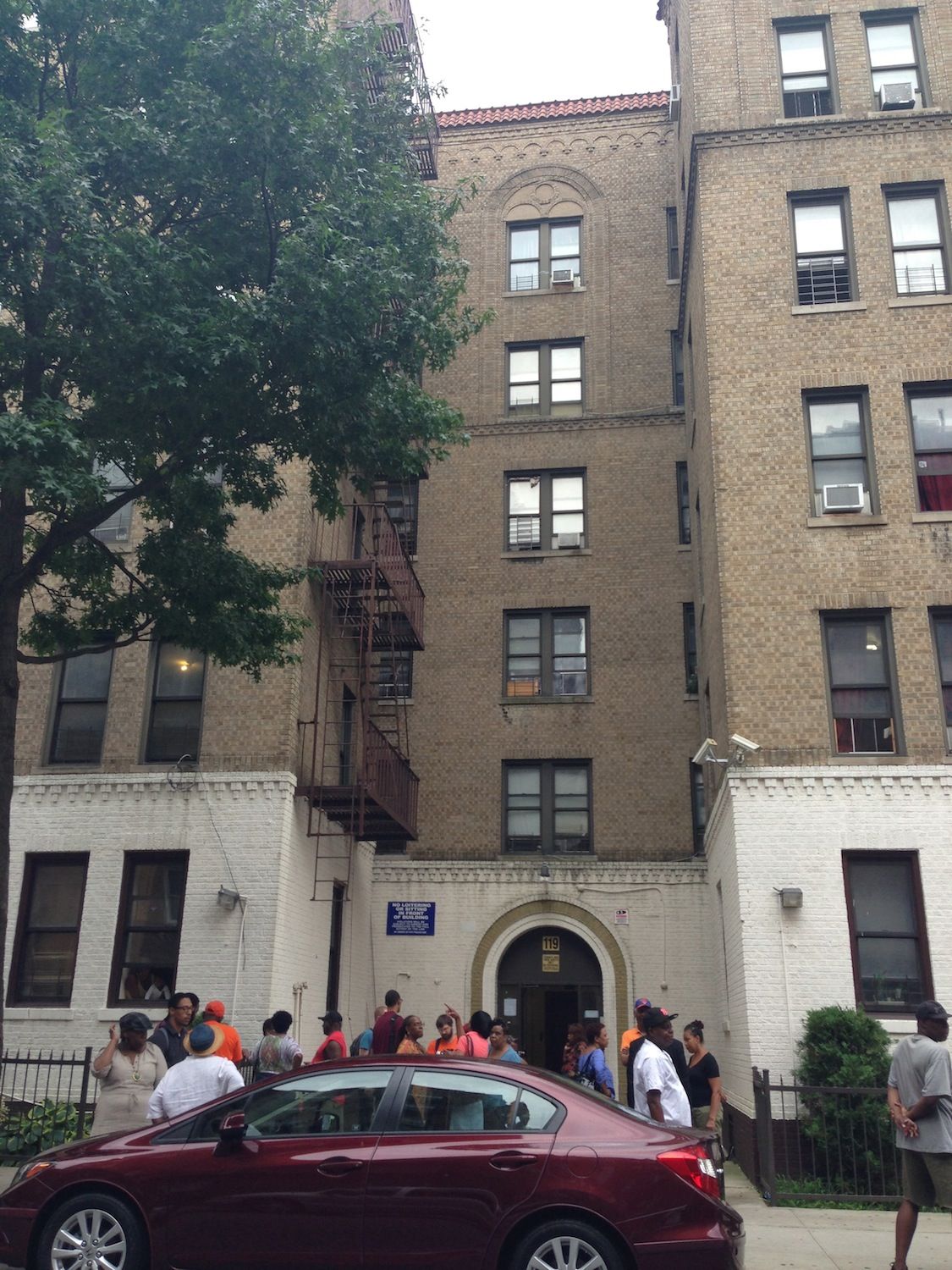 Some tenants were kind enough to let us into their units, to show the atrocious conditions they say Piller continues to ignore. More than one building resident said Piller continually promises to make repairs, but they either never get any attention, or the maintenance crew slaps a bandage on them and leaves. They say leaks are plastered over instead of the pipes repaired; mold is painted to hide spores, but not treated to prevent respiratory problems.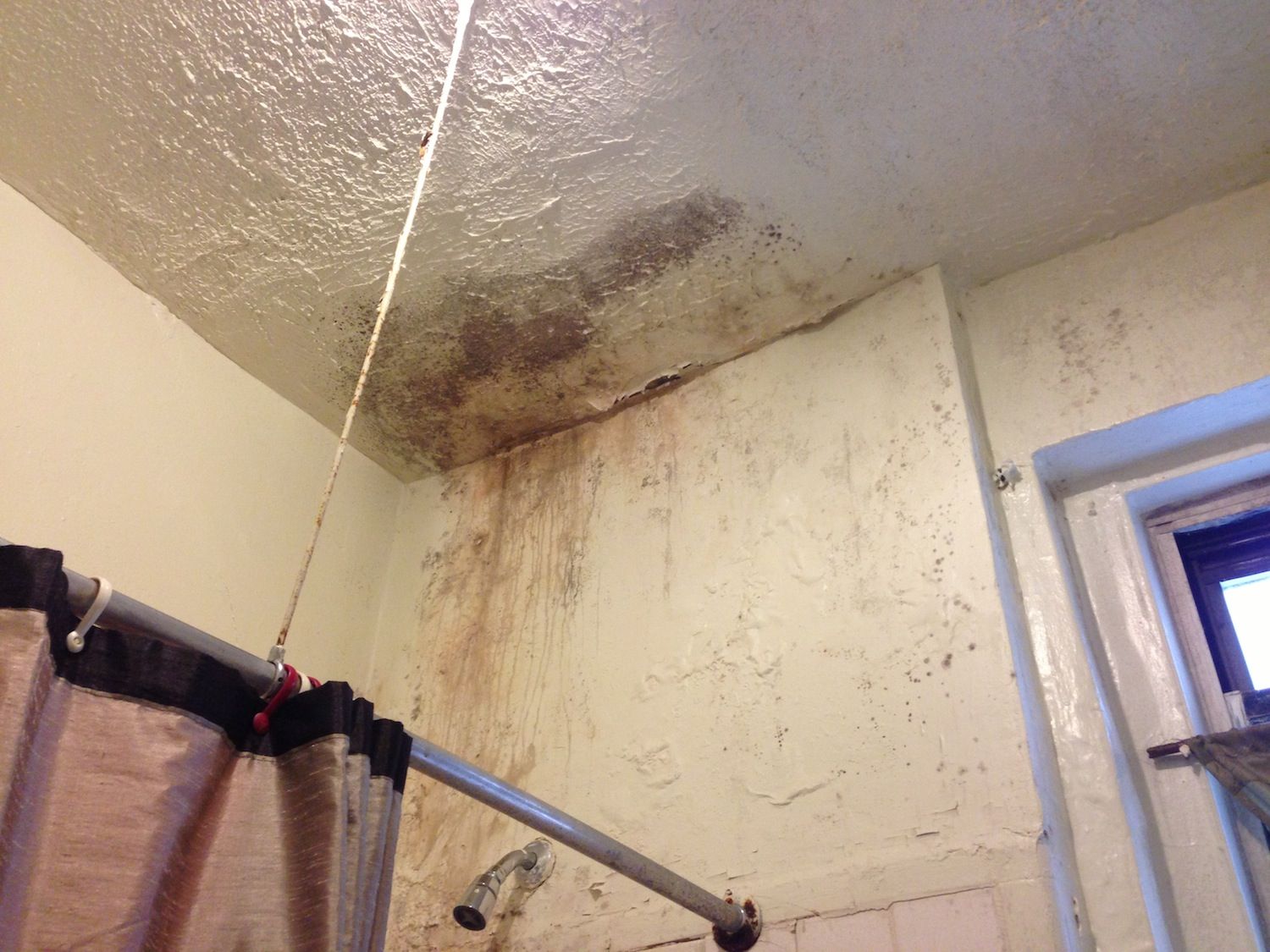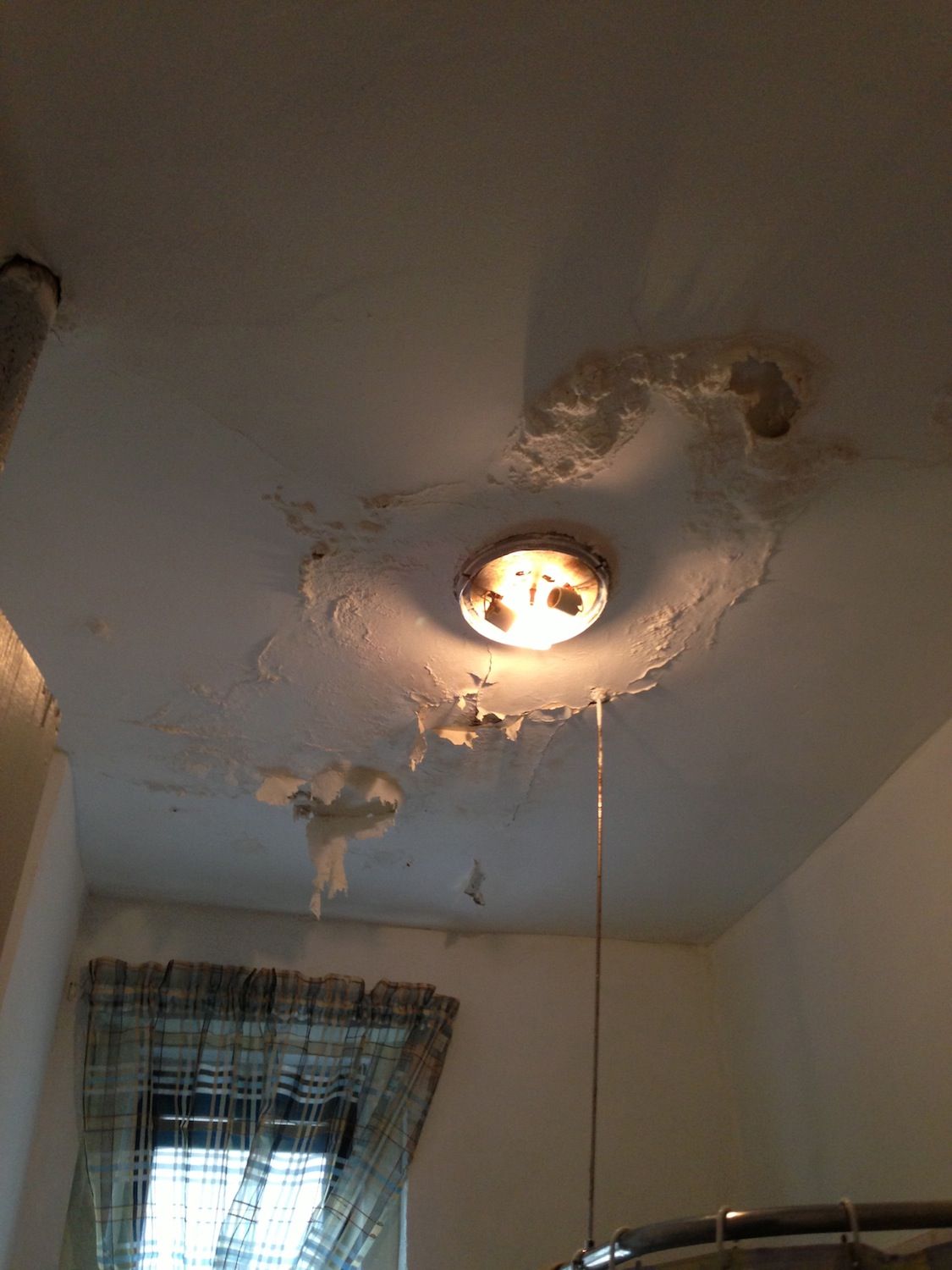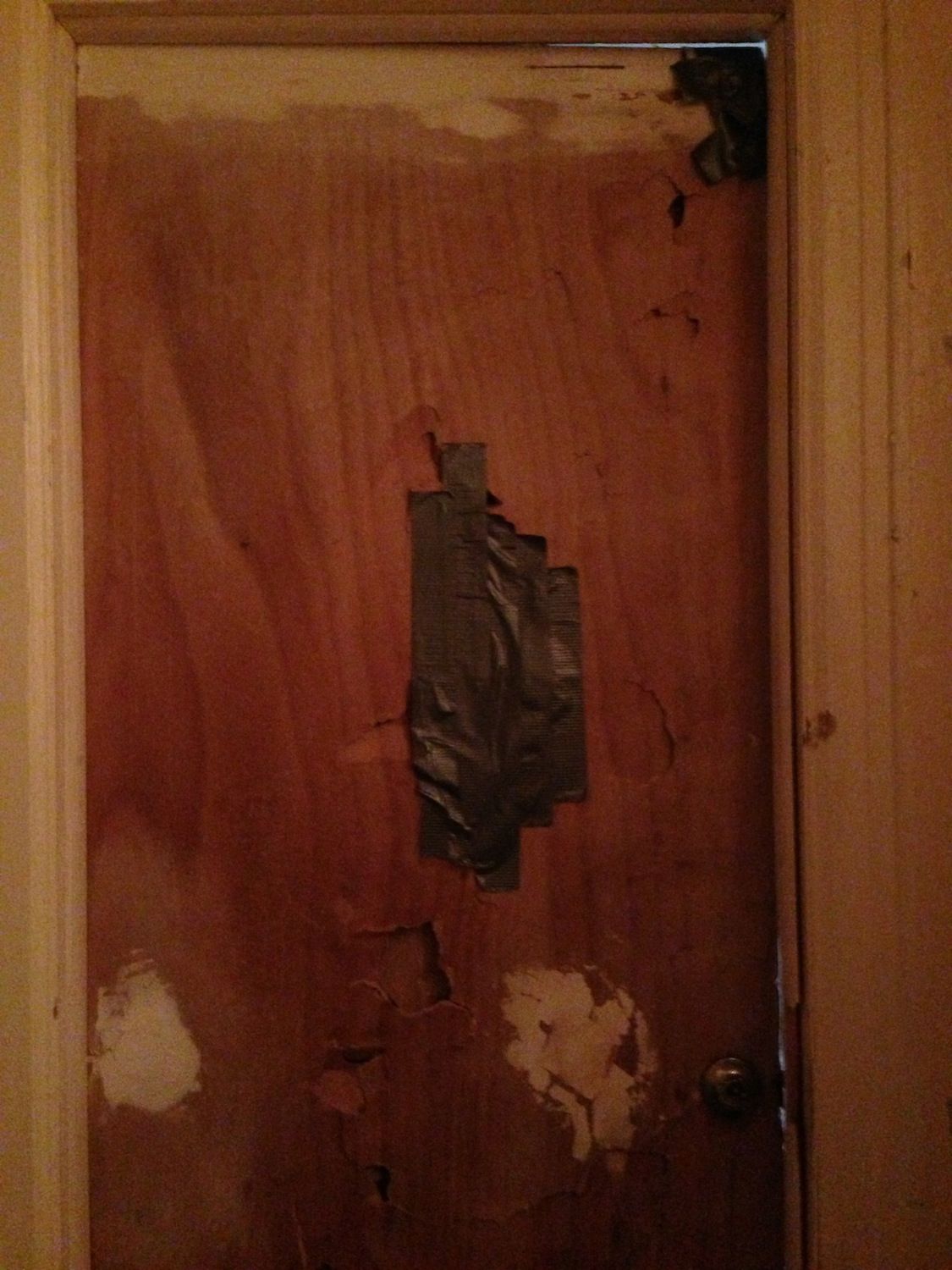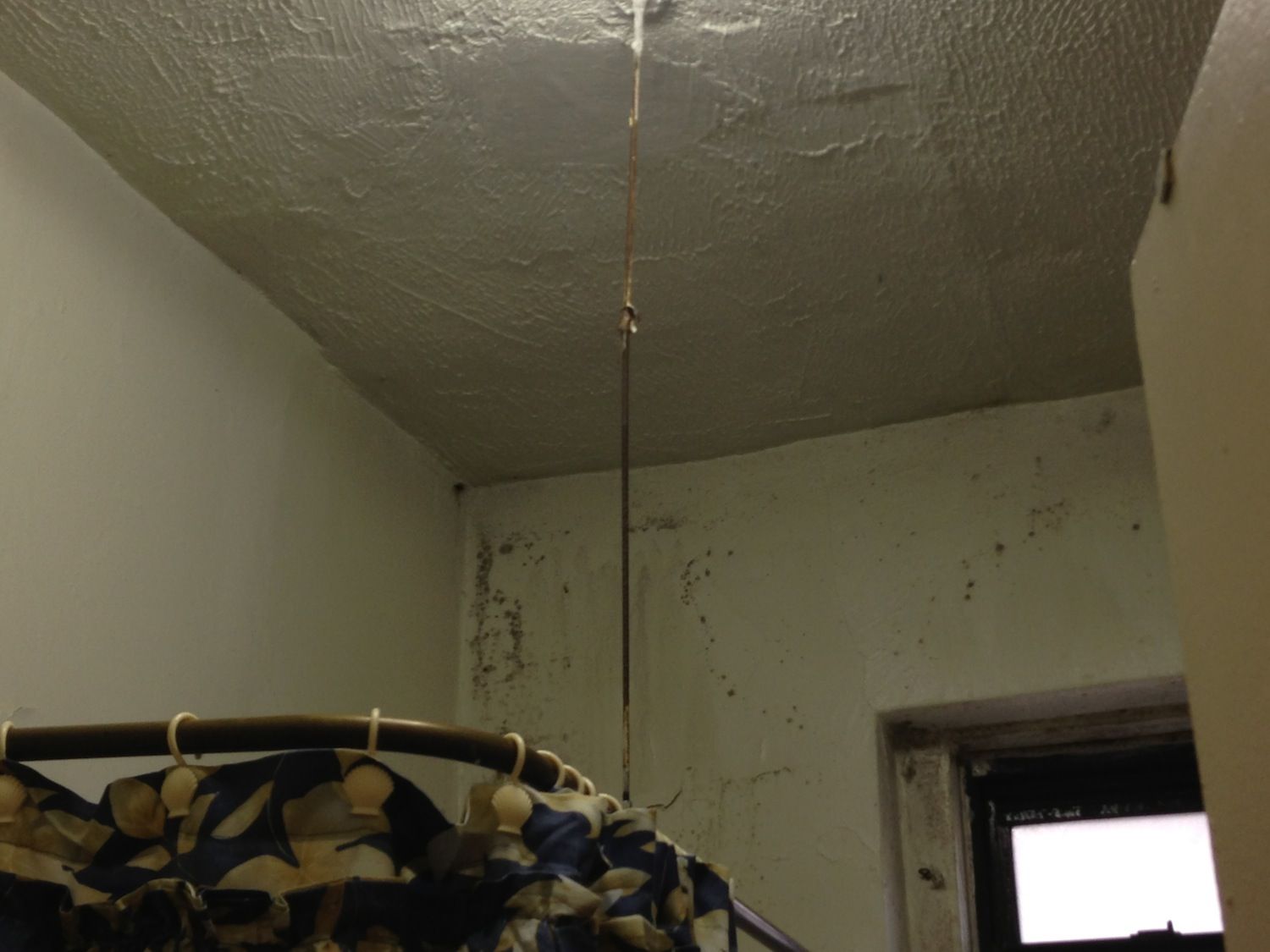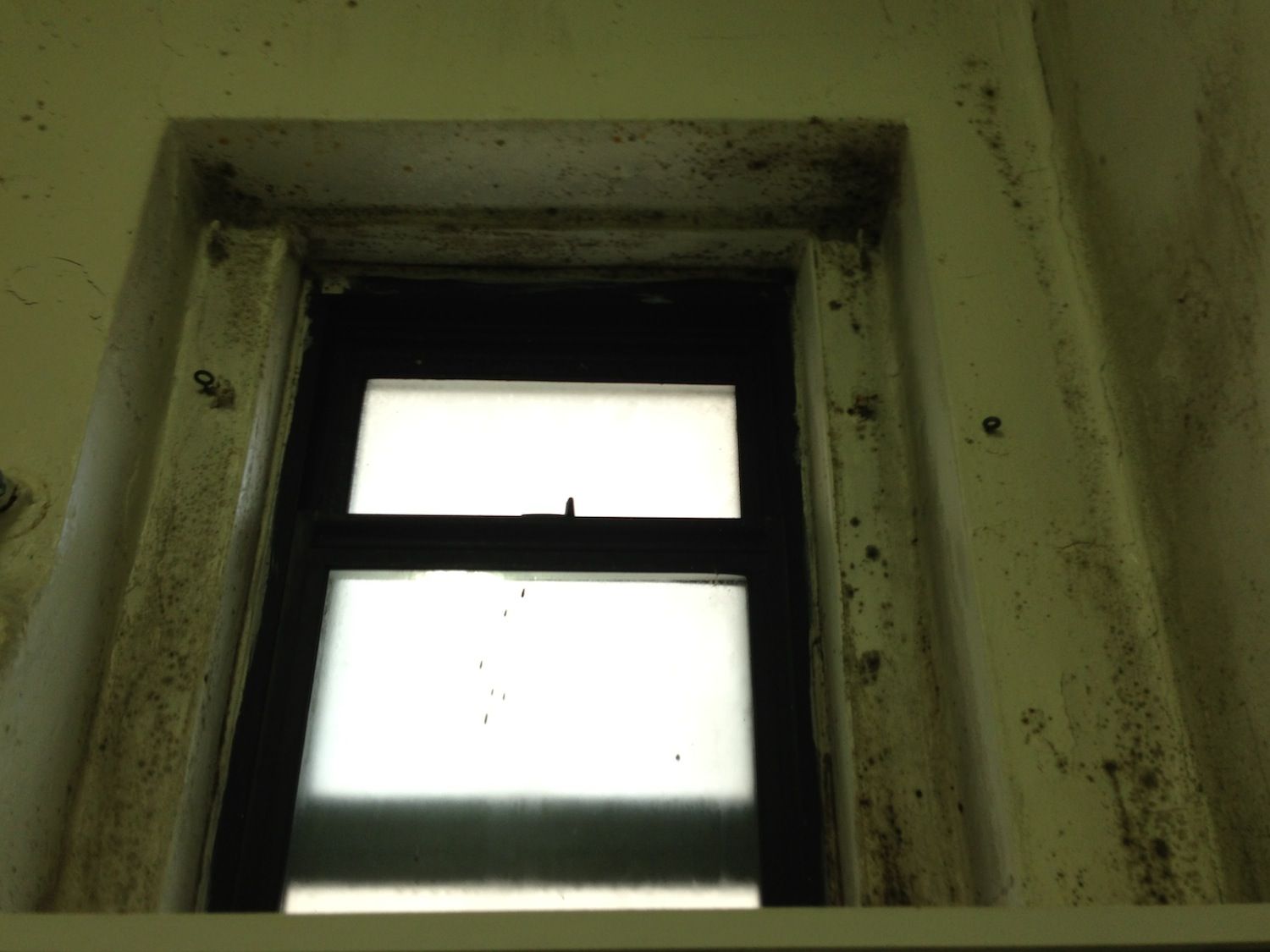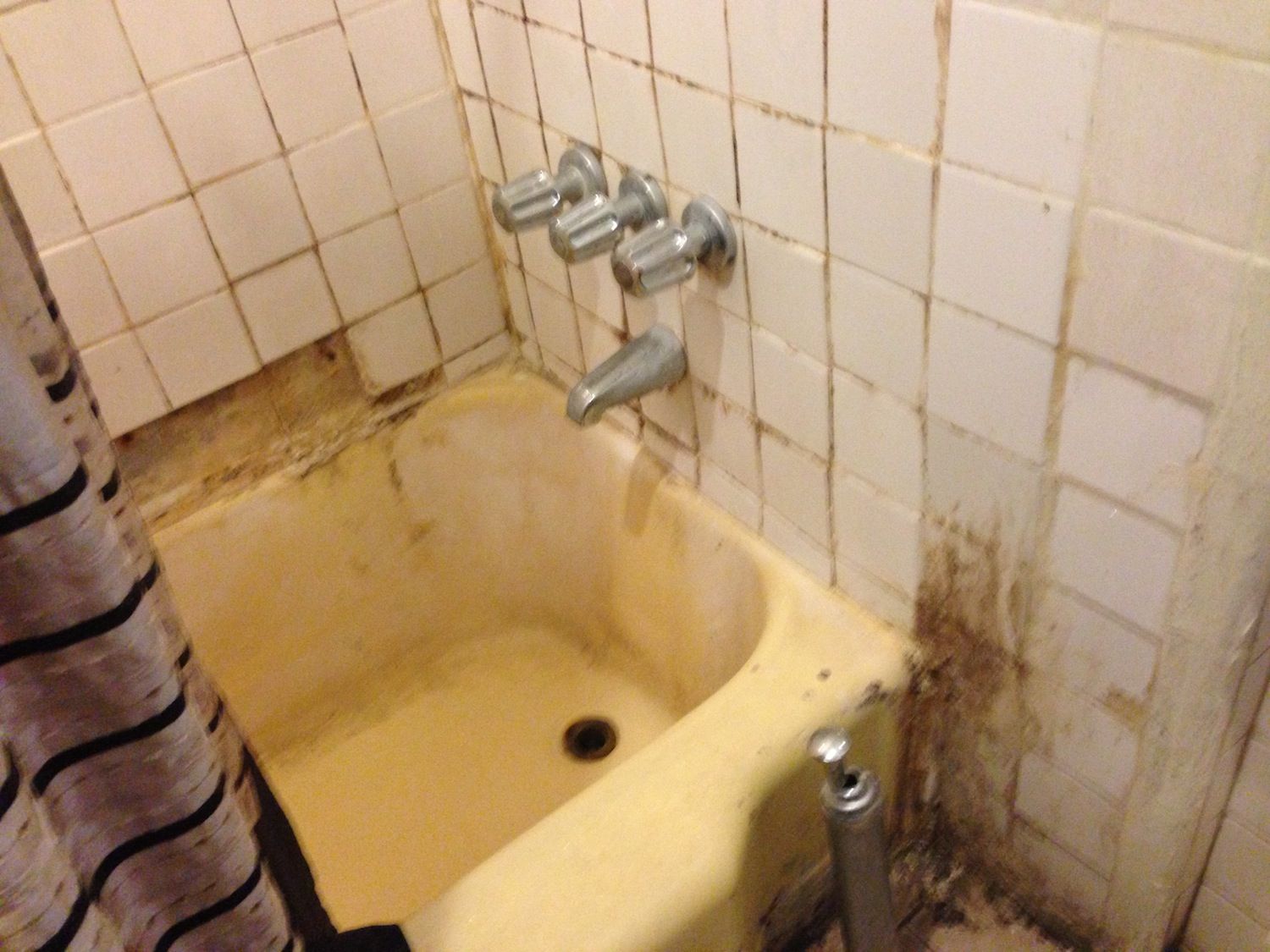 The elevator, which tenants report is often out of service, was technically "working" today–but that's not to say it isn't broken. Aside from needing a serious paint job on the inside, the elevator floor does not line up with the floors onto which it lets out. Stairs, too, are cracked, several missing entire chunks. Both of these are problems for everyone, tenants said, but especially for the large population of seniors living in the building.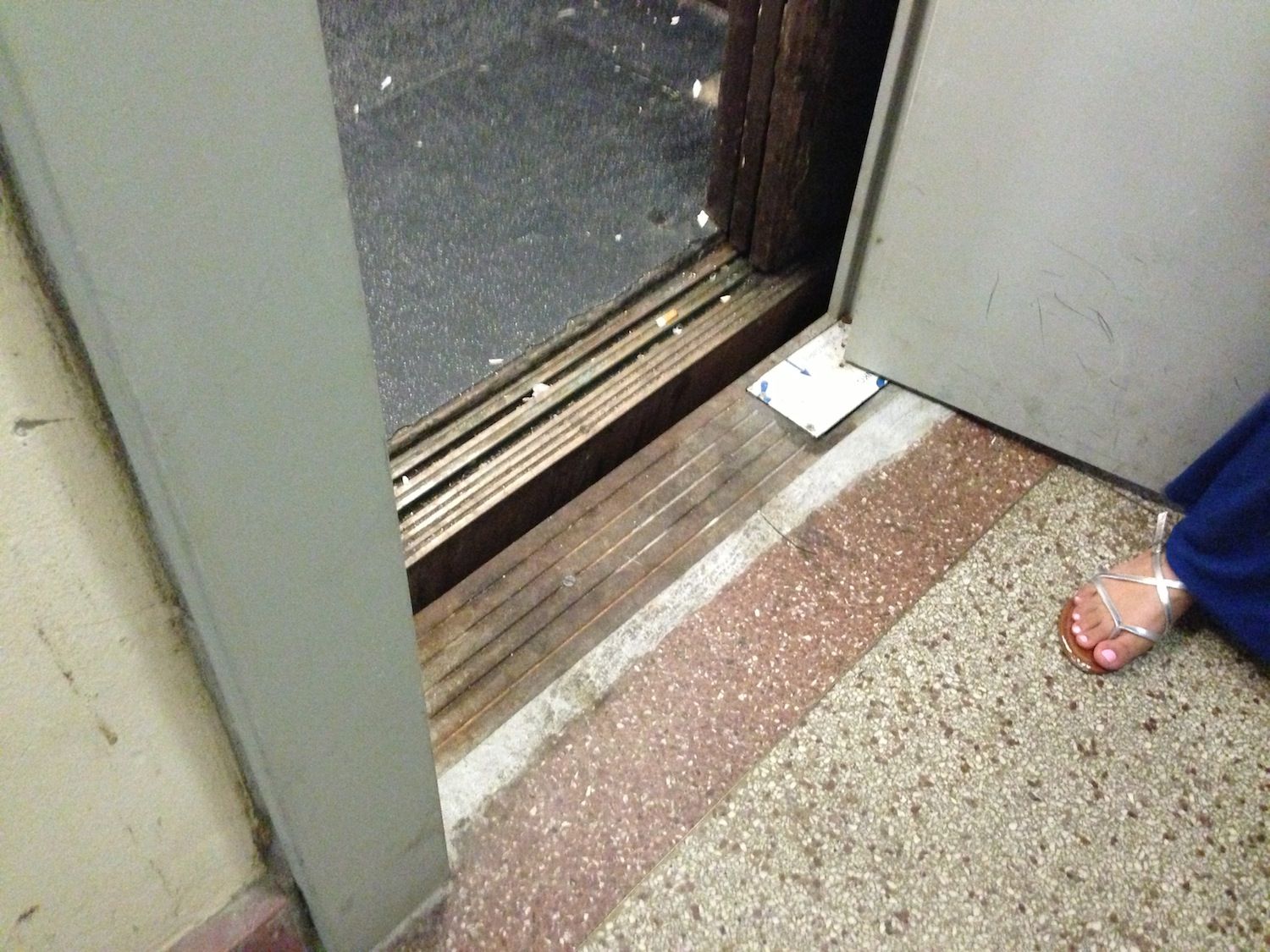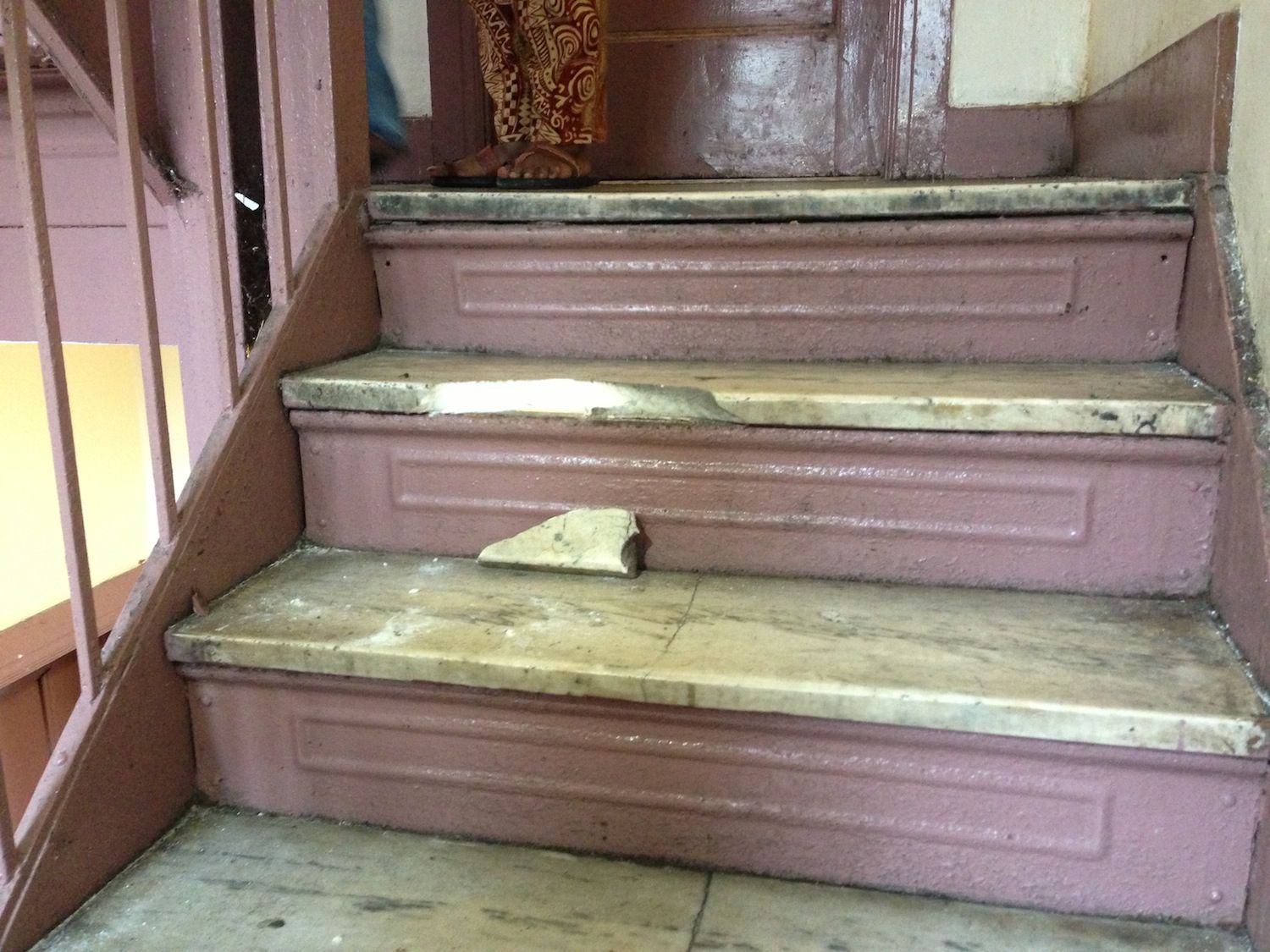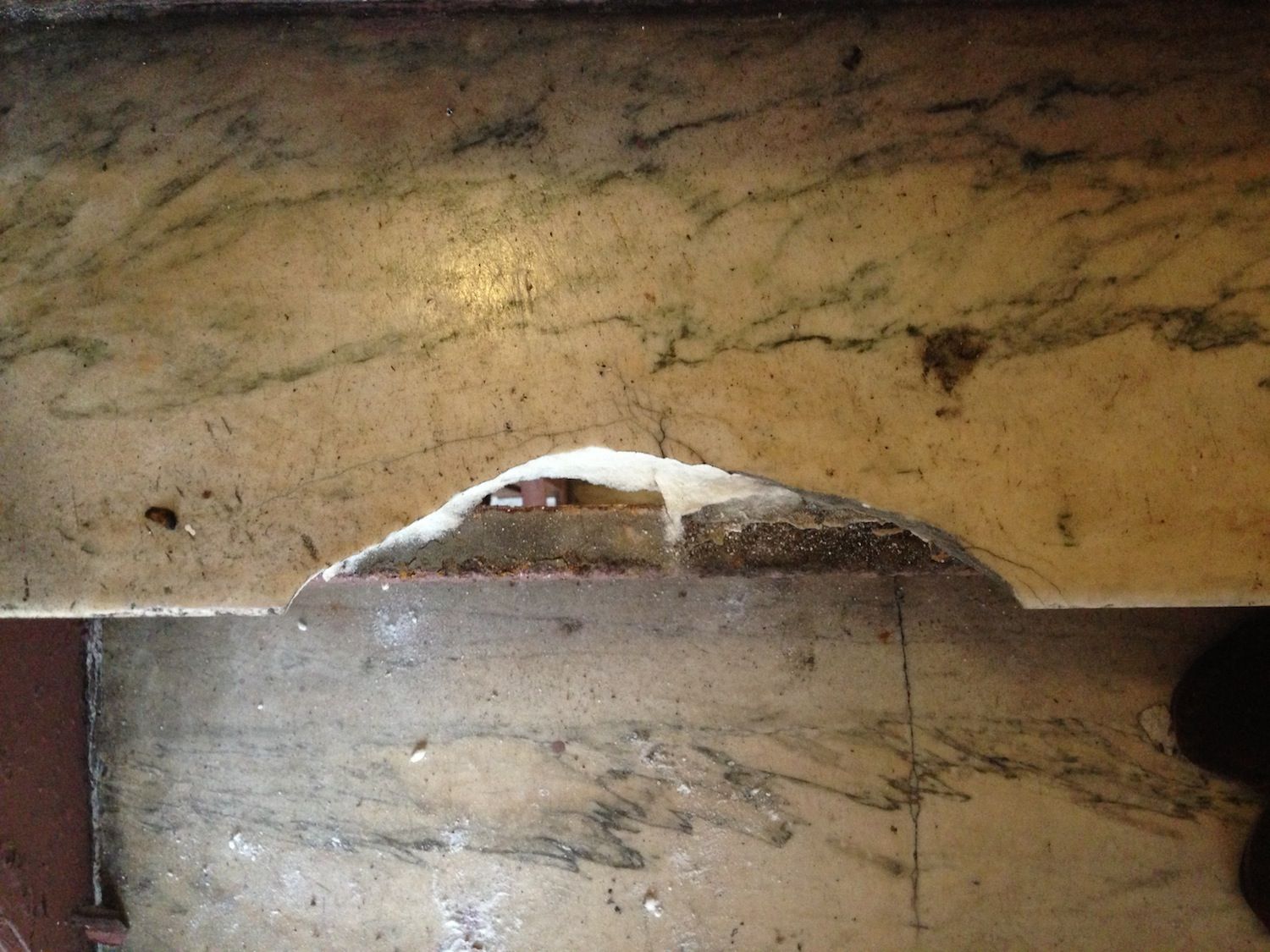 Still, the front of the building and building lobby don't look so bad.
"It's all curb appeal," one tenant said, "so they can get you inside and raise the rent on the apartments."
Another tenant said the monthly cost of the apartment in which she currently lives used to be in the $800 range–but she was asked to pay over $1,300 per month, even with no repairs made between tenants. Christina, a mother who lives in the building and works closely with NYCC, told us that even though her apartment was in poor condition when she first looked at it, she took it, because she needed a place.
"We live up to our end of the bargain by paying our rent every month," Christina said. "Now it's his turn to do his job."
There's a cycle of fear in the building that perpetuates issues. In addition to tenants worrying about being harassed or evicted, even the superintendent, who is relatively new to the building, called Christina during our tour to express his concern. Regina says he regularly asks tenants not to call 311, as well.
If someone is at fault, who is to blame–the landlord, the management company, the superintendent, or some combination of the three? Is it possible the super is stretched too thin between multiple buildings, as one tenant suggested? According to the Rent Guidelines Board, superintendents of multiple dwellings should live within 200 feet of the building they service, but considering Piller's other reported violations of tenants' rights, who knows how much the super has to do–assuming he's allowed to do it?
It's an incredibly hard situation to untangle, and it looks like tenants still have a long road ahead of them, but there is one small success story. When Christina took Moshe Piller to court and he was caught lying about repairs, she says he did agree to settle. Along with NYCC, tenants are sending Piller a letter today requesting a June 31 meeting, to which he must reply by June 25. If that doesn't happen, the group says they're going to see what Moshe's house is like by moving the protest there.
Hopefully, with the resources of NYCC, the continued support of Mathieu Eugene, and the confidence inspired in concerned tenants by their neighbors, Piller's alleged lies and refusal to keep his buildings livable will come to a screeching halt–not a day too soon for the hundreds of tenants living in his buildings' squalor.
Want to help fight corrupt landlords and unfair treatment of tenants in Flatbush? Join New York Communities for Change at their next monthly meeting, to be held at 7pm on Thursday, August 1, at St. Paul's Episcopal Church (157 St. Pauls Pl. between Church Ave. and St. Pauls Ct.), or learn more at NYCommunities.org.