Telco To Replace OTB On Avenue U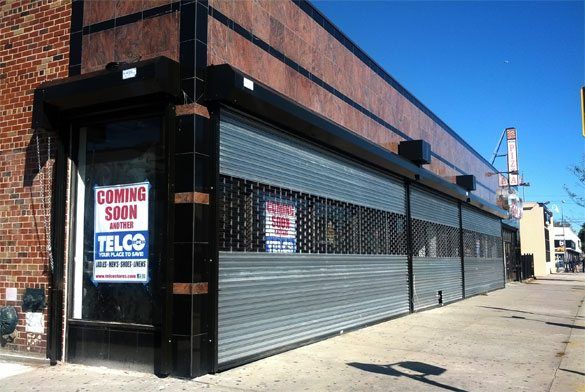 The long-shuttered Off Track Betting storefronts at 2901 Avenue U will soon have a new tenant: discount savings store Telco.
That should be good news to those who miss Nostrand Avenue's Dee & Dee, as the companies follow similar models, selling low-cost clothing, housewares and assorted knick knackery.
The opening will mark Telco's fifth Brooklyn location, and tenth store overall. According to their website, Telco was established in Bensonhurst in 1972, and we at Sheepshead Bites are happy to welcome the latest location of a growing Brooklyn-born chain.
Thanks to John Hampton for the photo, and to all the other readers who tipped us off to this!