Teen Climate Activist Greta Thunberg Anchored off Coney Island This Morning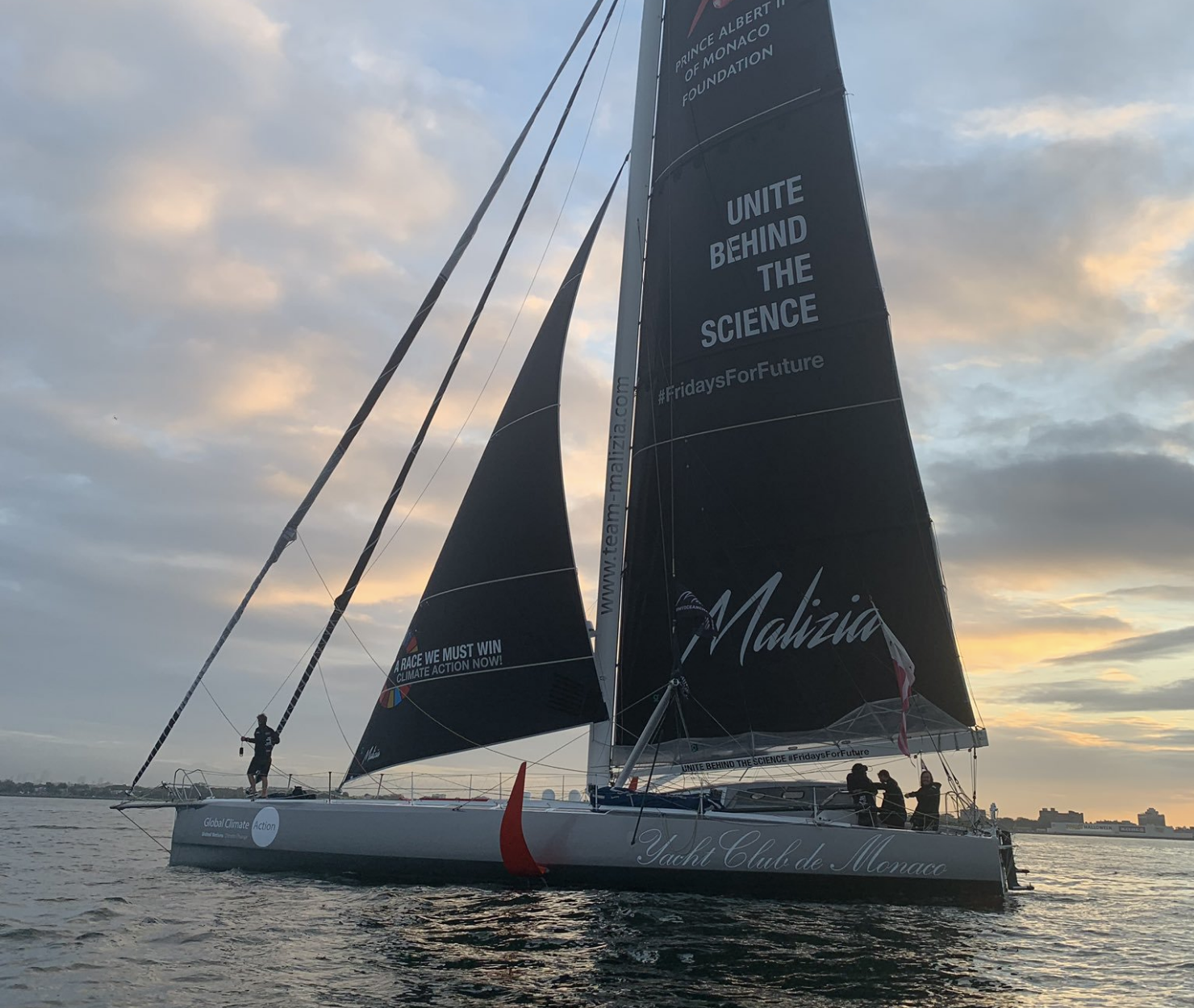 CONEY ISLAND – Teen climate activist Greta Thunberg ended her transatlantic sailboat voyage Wednesday after docking in Coney Island, capping off a two-week endeavor documented on social media aimed at showing how one can avoid greenhouse gas emissions on long trips.
Thunberg, the 16-year-old Swedish climate activist, departed from Plymouth, England on August 14 bound for New York. She tweeted Wednesday morning that her boat, the Malizia II, had anchored off Coney Island and that after going through customs and immigration they would come ashore at Tribeca's North Cove Marina.
The Malizia II is expected to be greeted by swarms of both international media and of Thunberg's many fans. Thunberg said on Twitter that the boat would be at the marina in Tribeca by 2:45. You can watch the approach here:
Thunberg came to New York to attend next month's UN Climate Action Summit. She refused to fly across the Atlantic, however, citing the immense carbon emissions associated with commercial air travel. In turn, she was offered a ride on the Malizia II, a racing yacht owned by Pierre Casiraghi, a member of the royal family of Monaco. The boat contains a large sail but is propelled by underwater turbines powered by onboard solar panels, making it carbon-neutral.
Casiraghi made the voyage with Thunberg, along with captain Boris Herrmann, documentary filmmaker Nathan Grossman, and Thunberg's father Svante.
Thunberg has become an international icon of the youth climate movement since starting the school strike for climate last year, skipping school every Friday to stand outside the Swedish parliament until the country takes more aggressive action on climate change. Her strike, which began solo, has sparked a worldwide movement of young people similarly terrified of climate change's impact on their generation.
Since starting the school strike, Thunberg has spoken in front of numerous delegations of world leaders, including Davos, the European Parliament, the United Nations, and the British Parliament. She has gained attention for the unusually frank manner in which she's addressed leaders, blaming them for creating the conditions for catastrophe through negligence and greed. She has since been nominated for numerous awards, including the Nobel Peace Prize.