Tomorrow: T&D Bakery Rolls Back The Prices To 1983! (Sponsored)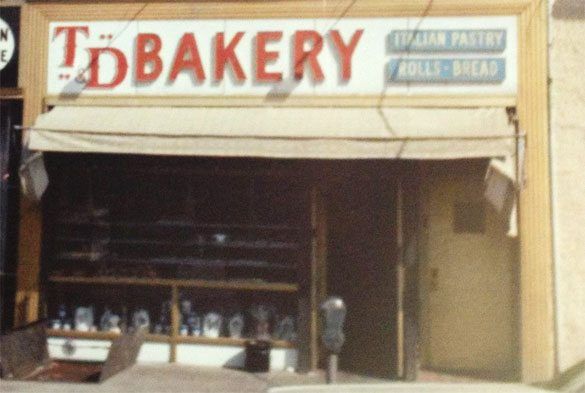 This is a paid announcement from T&D Bakery, located at 2307 Avenue U.
T&D Bakery is celebrating its 30th anniversary tomorrow by rolling back prices to 1983!
This Friday, March 15, from 7:00 a.m. until 8:00 p.m. you can relive the 80s!
A young Domenico Del Ponte immigrated from Italy, filled with fear and hope, and started this "mom and pop" shop with his wife Immacolata (Tina) by his side. With a lot of hard work and dedication they made the impossible tangible.
T&D Bakery was established in March of 1983 and is still going strong.
Domenico baked and delivered Italian goods to grocery stores throughout Brooklyn. As the business grew, so did their four children: Guiseppina, Angelo, Elmelinda, and Immacolata (little Tina). They instilled their children with the same work ethic and dedication they invested for the past 30 years.
The children are now at the helm of T&D bakery, continuing old traditions for the future. As they work, they raise their own children into T&D Bakery, making three generations of great baking and family tradition a staple for this "one-of-kind" bakery.
Be sure to stop by and sample some of the best baked goods in Brooklyn!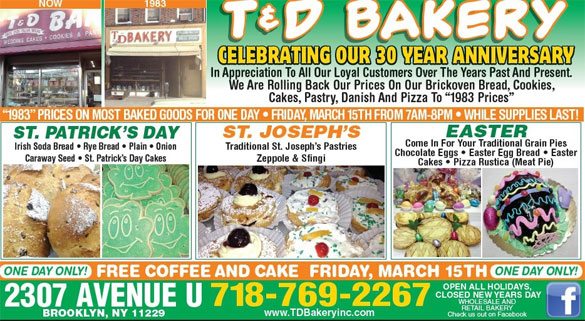 T&D Bakery, located at 2307 Avenue U, (718) 768-2267. Follow T&D Bakery on Facebook
The above is a paid announcement by T&D Bakery. Sheepshead Bites has not verified the claims made in this advertisement. If you own a business and would like to announce a special offer to tens of thousands of locals, e-mail us at advertising [at] sheepsheadbites [dot] com.