Tastes of Brooklyn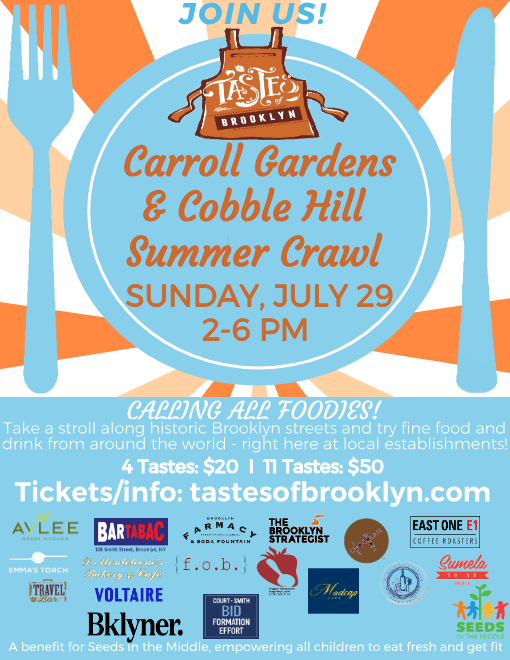 Join the Carroll Gardens-Cobble Hill Summer Crawl and sample sumptuous cuisine from local culinary talent. Here's a chance to eat, drink local and do good at the same time – Sunday, July 29, 2-6 pm.
See the video about our Fall Crawl below!
Take a walk along Smith, Court and Henry Streets near the F/G trains at Bergen and Carroll Streets. Try an array of international dishes and beverages. There's even gourmet doggie tastes! At Carroll Park, enjoy a free tango class and Latin music and fresh juices at the student-run Hip2B Healthy Market.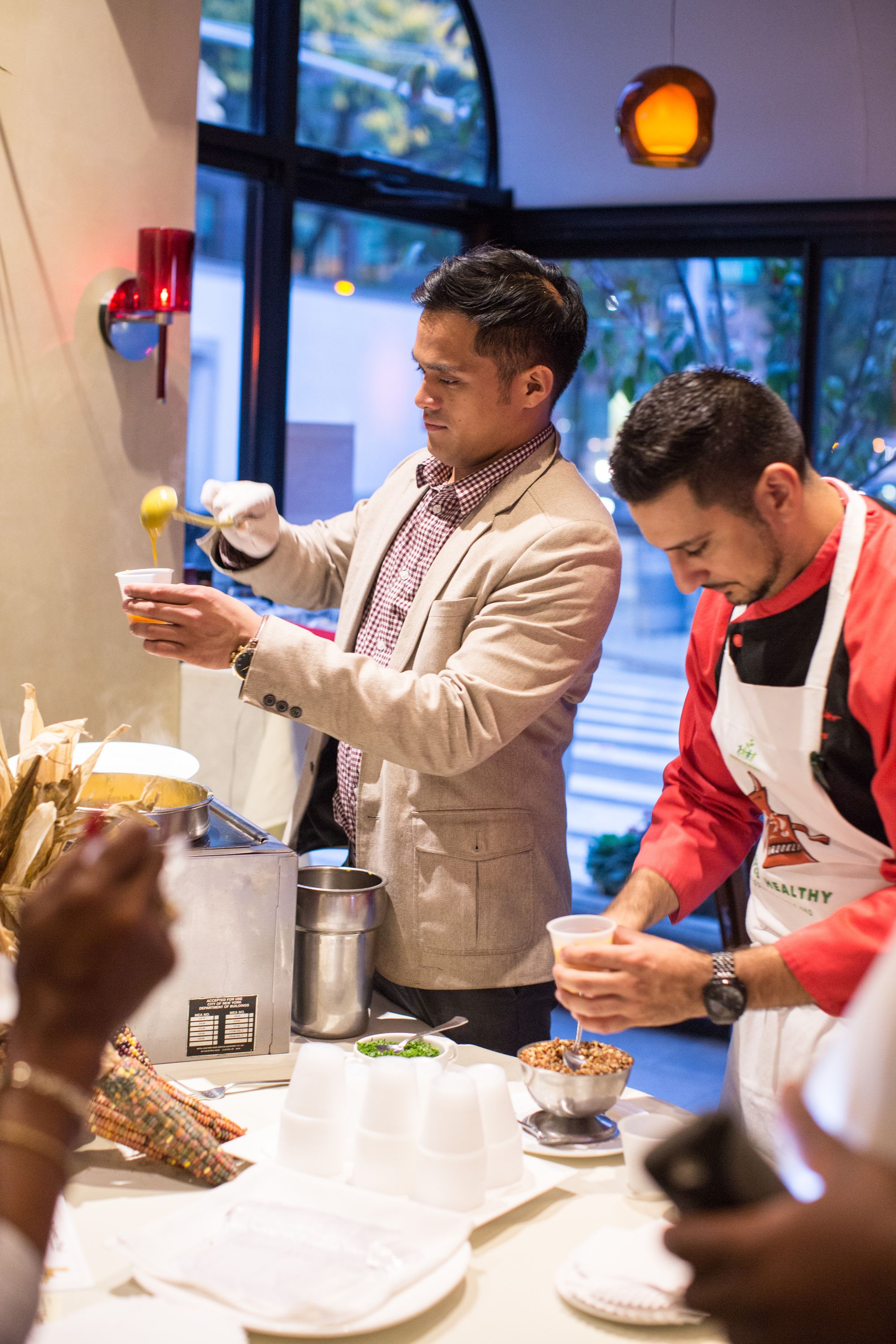 Menu? Egg creams at the Brooklyn Farmacy and Soda Fountain, sorbet at The Chocolate Room, elephant cookies at F. Monteleone Pasticceria, Avlee Greek Kitchen's spanakopita, Filipino BBQ, Gazpacho at Fragole, Dumplings at Madcap, Hushpuppies at Voltaire.
Cocktails? Negronis, Mojitos, Margaritas. Just a few offerings! Like games? Get a $10 coupon at The Brooklyn Strategist.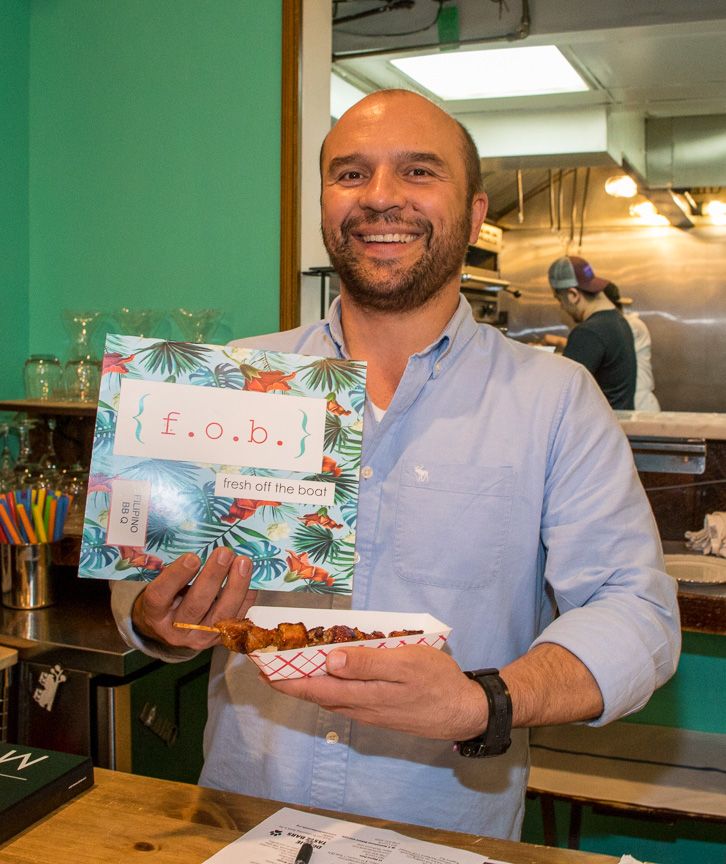 4 tastes for only $20
Tickets, menu and a map at tastesofbrooklyn.com.
Proceeds support Seeds in the Middle, a charity empowering youth in Brooklyn's food deserts to create Hip2B Healthy Markets, cook, get fit and grow food so they can create healthier environments for all!
This post was sponsored by Tastes of Brooklyn. If you would like to reach our readers, please contact us.