Talking Chalk At Prospect Bar & Grill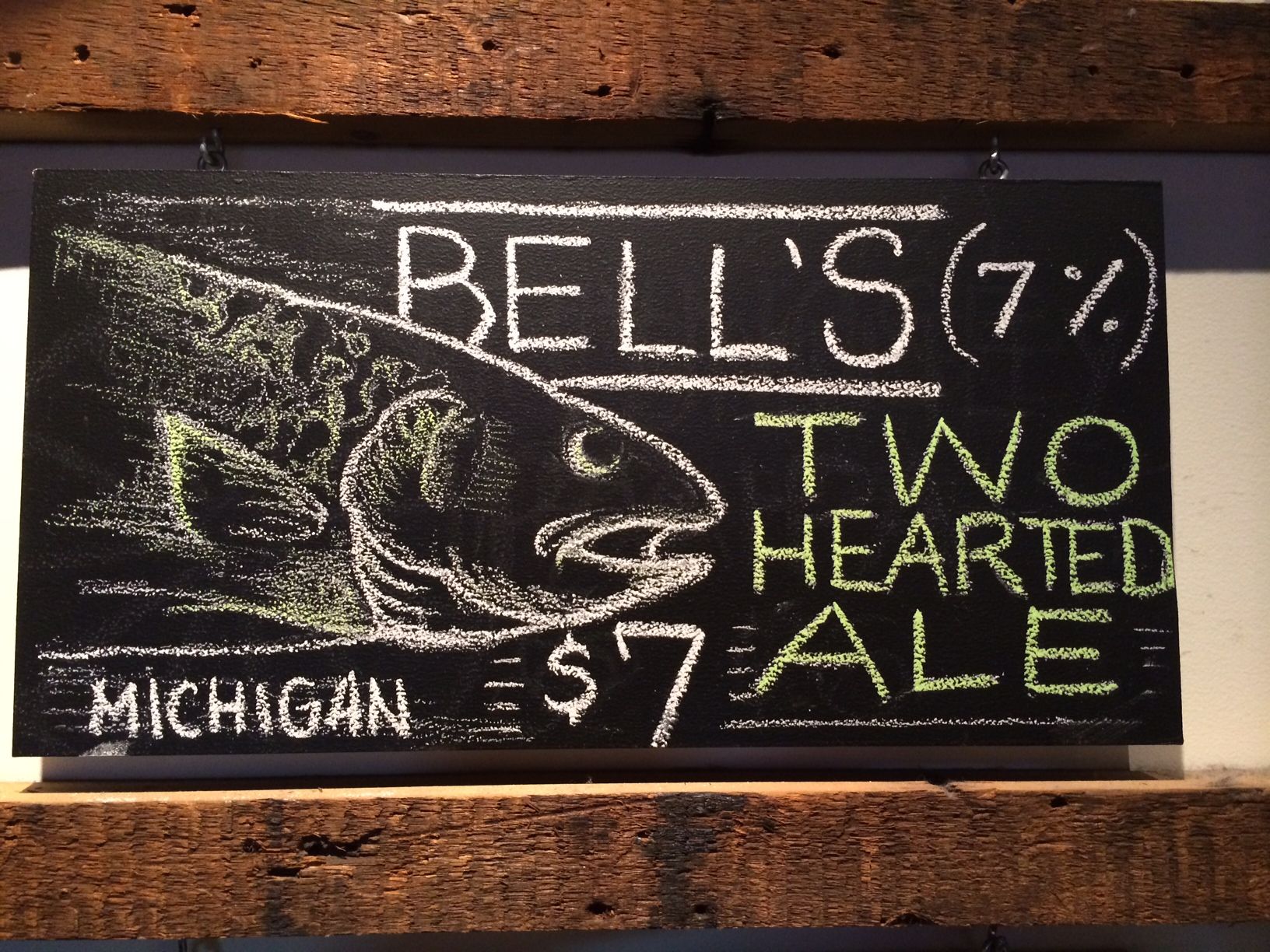 They're all over the neighborhood: those simple A-frame signs, advertising happy hours, flavored coffees, and drink specials, often in an illegible chalky scrawl, propped in front of local bars, restaurants, and coffee shops.
But in this sidewalk blackboard jungle, 5th Avenue pedestrians have been getting a special treat.

"I usually spend 20 or 30 minutes on a board," says Megan Webber, who, six days a week, is a bartender at Prospect Bar & Grill at 545 5th Avenue. But when she's not behind the bar, she's putting her artistic talents to work — with chalk.

Her boards outside Prospect list menus and announce holiday festivities. Does she need special chalk? "No, just ordinary chalk," she says. But the results are certainly not ordinary. They're eye-catching enough to stop you in your tracks.

Megan started doing her chalkboard art for Der Kommissar down the street. Then came Sea Witch, where she still does the boards. She also does boards for Toby's, Tip of the Tongue, and Crown Vic in Brooklyn. And she's crossed the river, doing boards for Lucky Jack's on the Lower East Side in Manhattan. Soon she'll be doing South Slope's famous Freddy's too.

But her home base, Prospect, has gotten her special attention. "When I got here, they had this great setup on the back wall to list all the beers we have on tap, with a separate little board for each," she says. "But the boards only listed the names of the beers."

Not anymore. Now each beer is represented by a Megan Webber original on a small chalkboard. "It's a nice beer list now," she says modestly.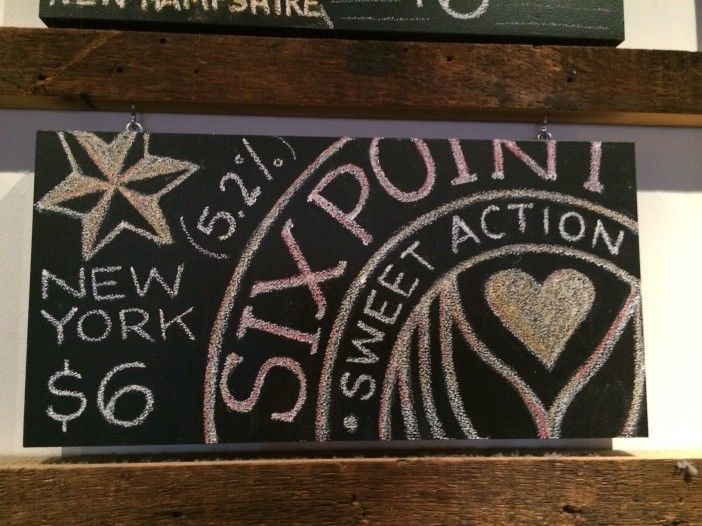 We agree.
See more of Megan's work at her site, on Instagram, and Facebook.
Prospect Bar & Grill is located at 545 5th Avenue, between 14th and 15th Streets. It's open Monday 3pm-1am, Tuesday-Friday 2pm-4am, and Saturday-Sunday 11am-4am. And for all you soccer fans, they'll be open and serving food for all the World Cup games, too!