Talde Brooklyn Closes As Top Chef Star's Restaurant Group Dissolves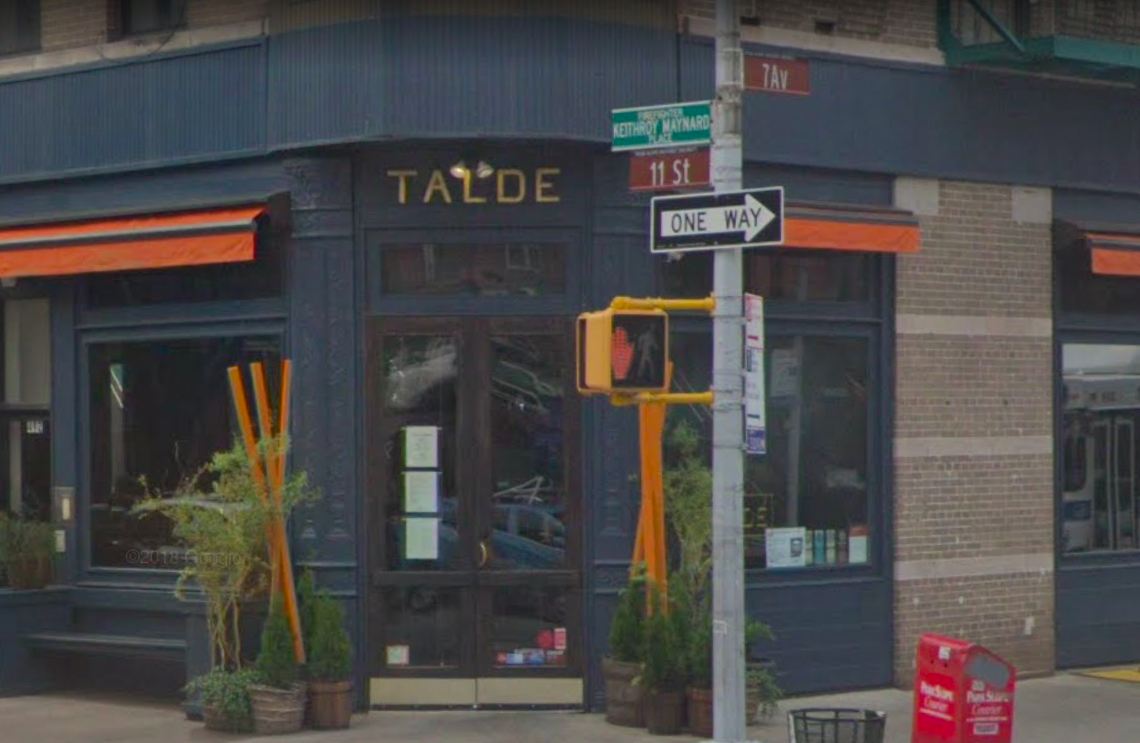 PARK SLOPE – Following up on a reader's Tweet that Talde Brooklyn was closed on Wednesday, January 2, and the restaurant's social media accounts deleted, Bklyner reached out to Three Kings Restaurant Group which owns and operates the popular Park Slope venue.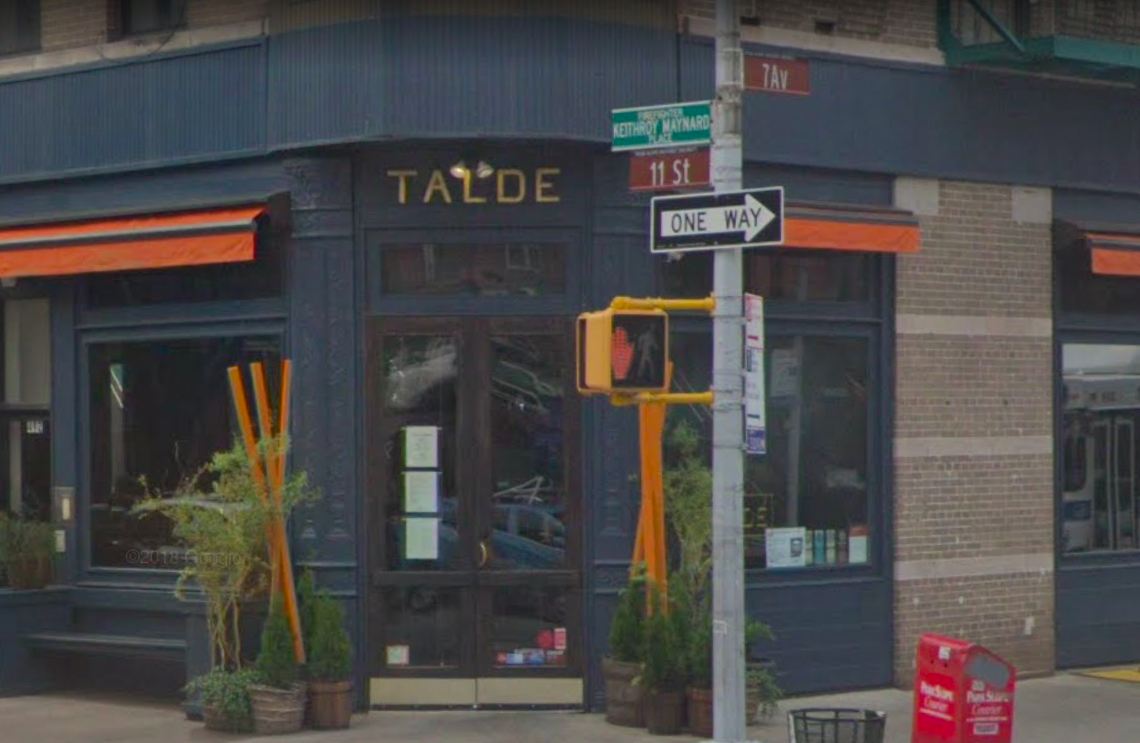 According to a spokesperson for Three Kings, which was founded in 2010 by Dale Talde, David Massoni, and John Bush, "effective immediately, the group has closed Talde Brooklyn," and the business partners "will be dissolving their partnership and going their separate ways."
Three Kings launched the "in-authentically Asian" eatery Talde at 369 7th Avenue in 2012, subsequently opening—then closing—Pork Slope and Thistle Hill Tavern in the neighborhood. The group also ran a now-shuttered Talde outpost in Miami, as well as several other restaurants in Manhattan: Massoni and The Heights at the Arlo Nomad hotel; Rice and Gold and The Crown at Hotel 50 Bowery. The four NYC venues will continue to operate under new management, according to a statement released by Three Kings.
The three partners will continue to be involved with both Talde and Miss Wong's in Jersey City, New Jersey.
In September 2017 George and Steven Menexas partnered with Three Kings Restaurant Group to transform the former Tony Roma's at 673 Atlantic Avenue (across from Barclays Center) into Atlantic Social. According to Eater at the time, the Menexas brothers said Three Kings devised a "fraudulent scheme," claiming that the restaurant group stole expensive equipment from Atlantic Social and had staff work at the group's other businesses, including Talde. That case is currently in mediation, according to the food site.
"Dale, David and John sincerely thank their customers for their continued support over the years and are each excited to head in their own direction moving forward," the statement reads. A Culinary Institute of America and Top Chef alum, Talde recently launched Food Crush Hospitality with his wife.