Tacos, Thai, "Healthy Fried Chicken" & More Slated For Cortelyou Road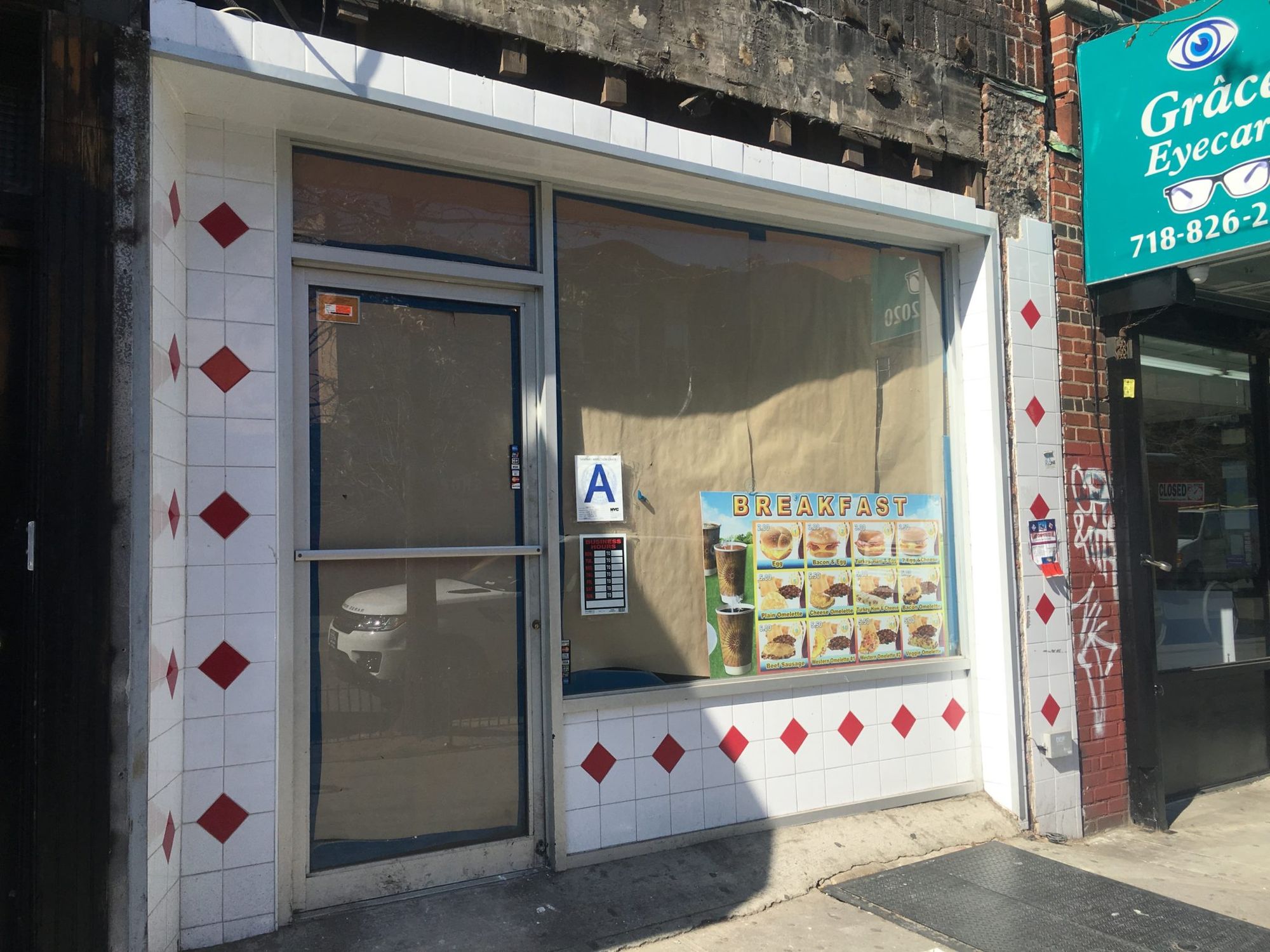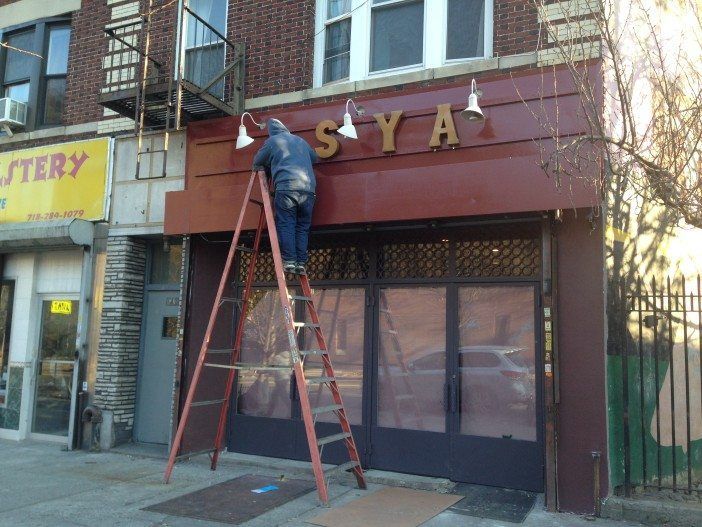 The only thing constant about Cortelyou Road is change, and it looks like this season will be no different.
While the former Propellerhead (the former-former Visions) is still shuttered, and a few other storefronts along the Avenue are sporting 'for lease' signs, we have the scoops on five new food spots making progress on the Cortelyou Road commercial strip.
Get ready for spring blossoms and spring openings!
1. OPEN: Taco El Pollo II Truck, Cortelyou Road at Rugby Road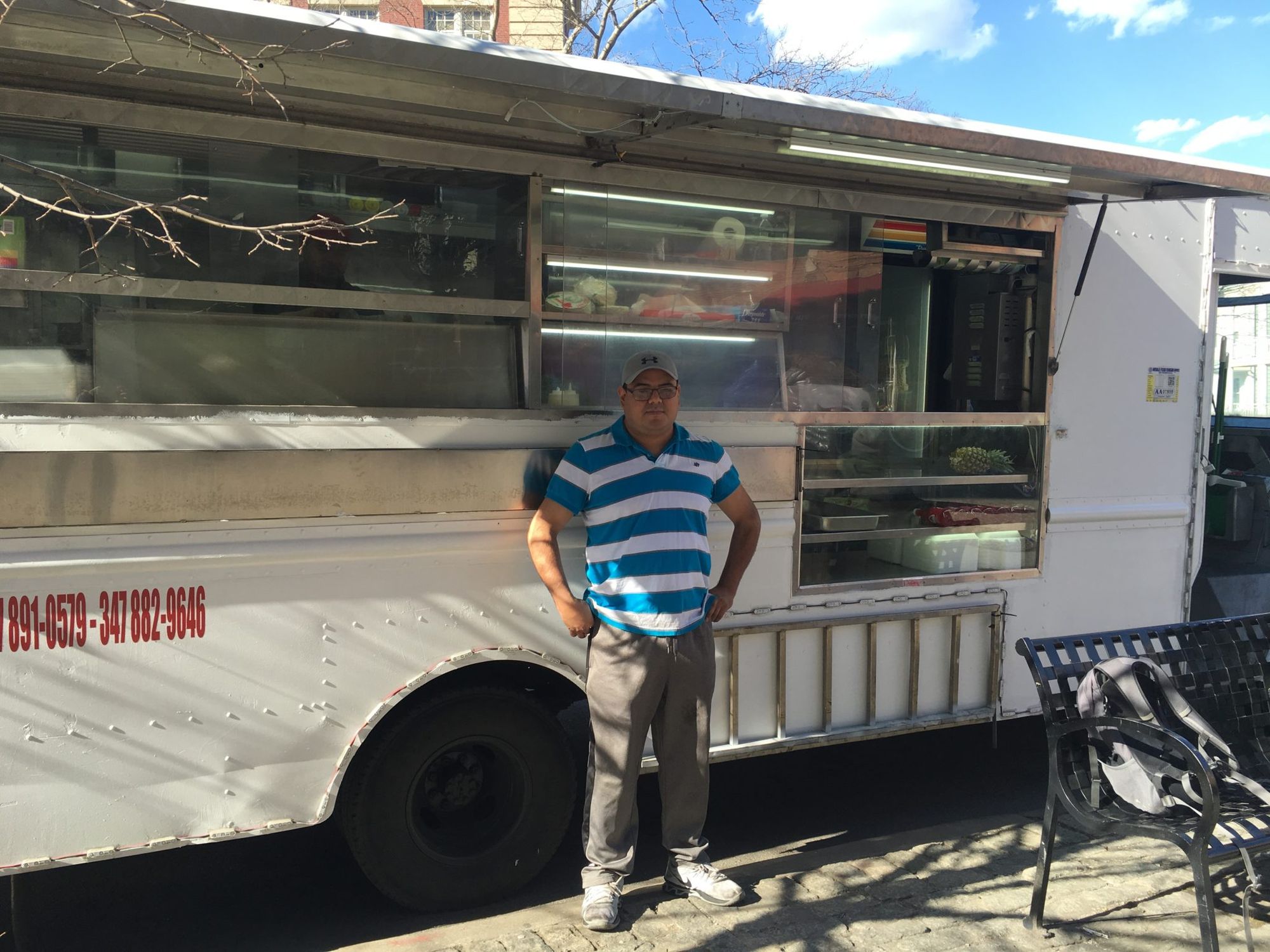 Tacos El Pollo II, named after another food truck in Kensington, opened its shutters this week on Cortelyou Road.
The truck plans to be open every day from 12pm to 11pm rain or shine. (This was a great test week, as they were open during yesterday's sunshine and today's snowfall!)
Jose, the food truck's owner, used to run a restaurant in Staten Island but moved his business on wheels after Superstorm Sandy. He's friends with the owner of Tacos El Pollo #1, "I wouldn't have this truck if it wasn't for him," Jose said.
Stop by Tacos El Pollo II for a huge Mexican cuisine selection, including burritos, tacos, tortas, fajitas, enchiladas, tlacoyos, and more.
2. COMING SOON? Thai restaurant could replace Asya at 1310 Cortelyou Road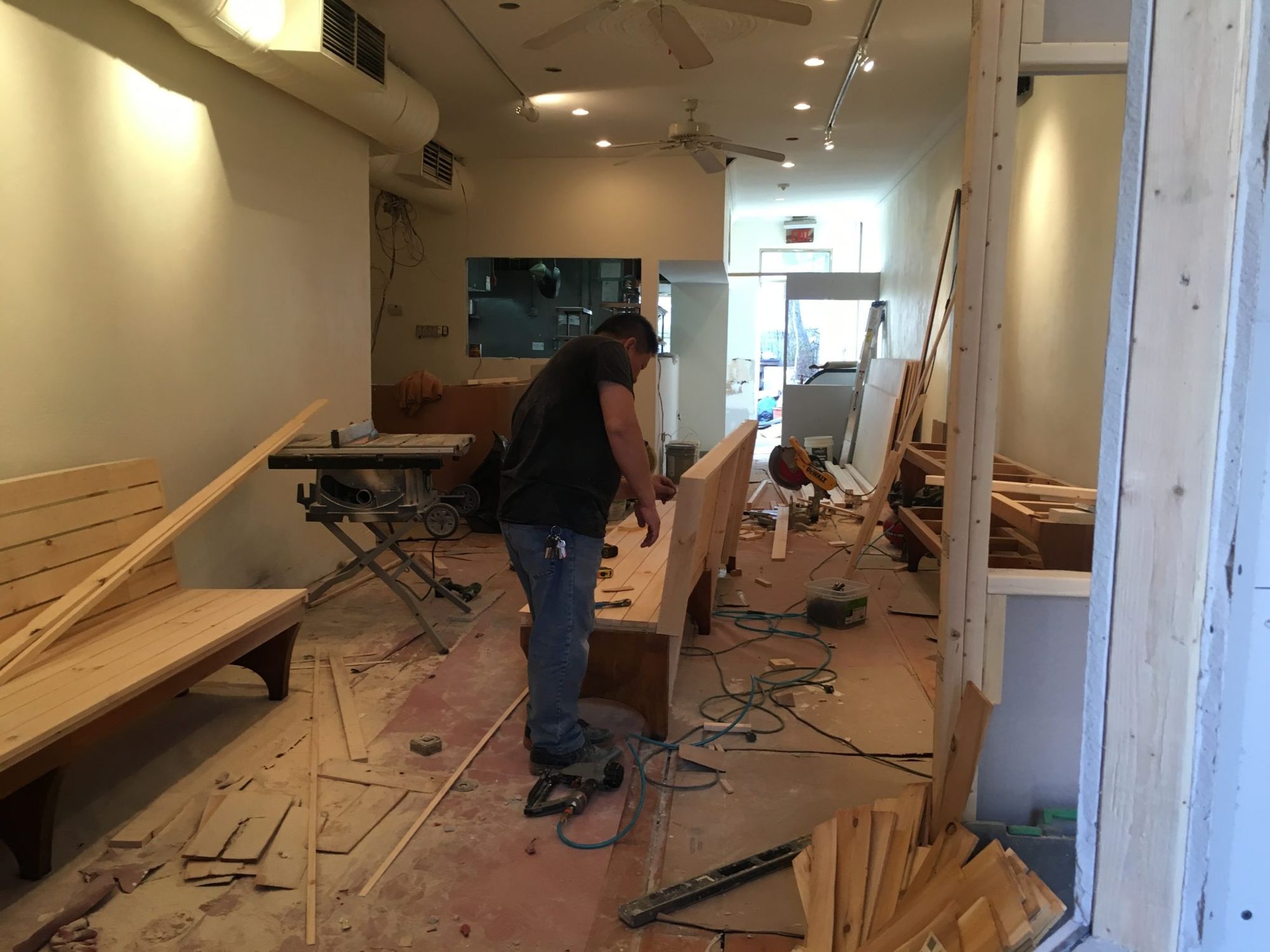 We were sad to see Asya go last summer — especially those of us who depended on their 50 percent off weekday lunch special — but this week, hearing sounds coming from inside the papered-over glass windows, we got a sneak peek inside.
Workers on-site told us that a Thai restaurant is moving in, but we were unable to confirm with the owner by publication. So let's mark this one: just a rumor.
3. CHANGING: Crown Grill Re-Branded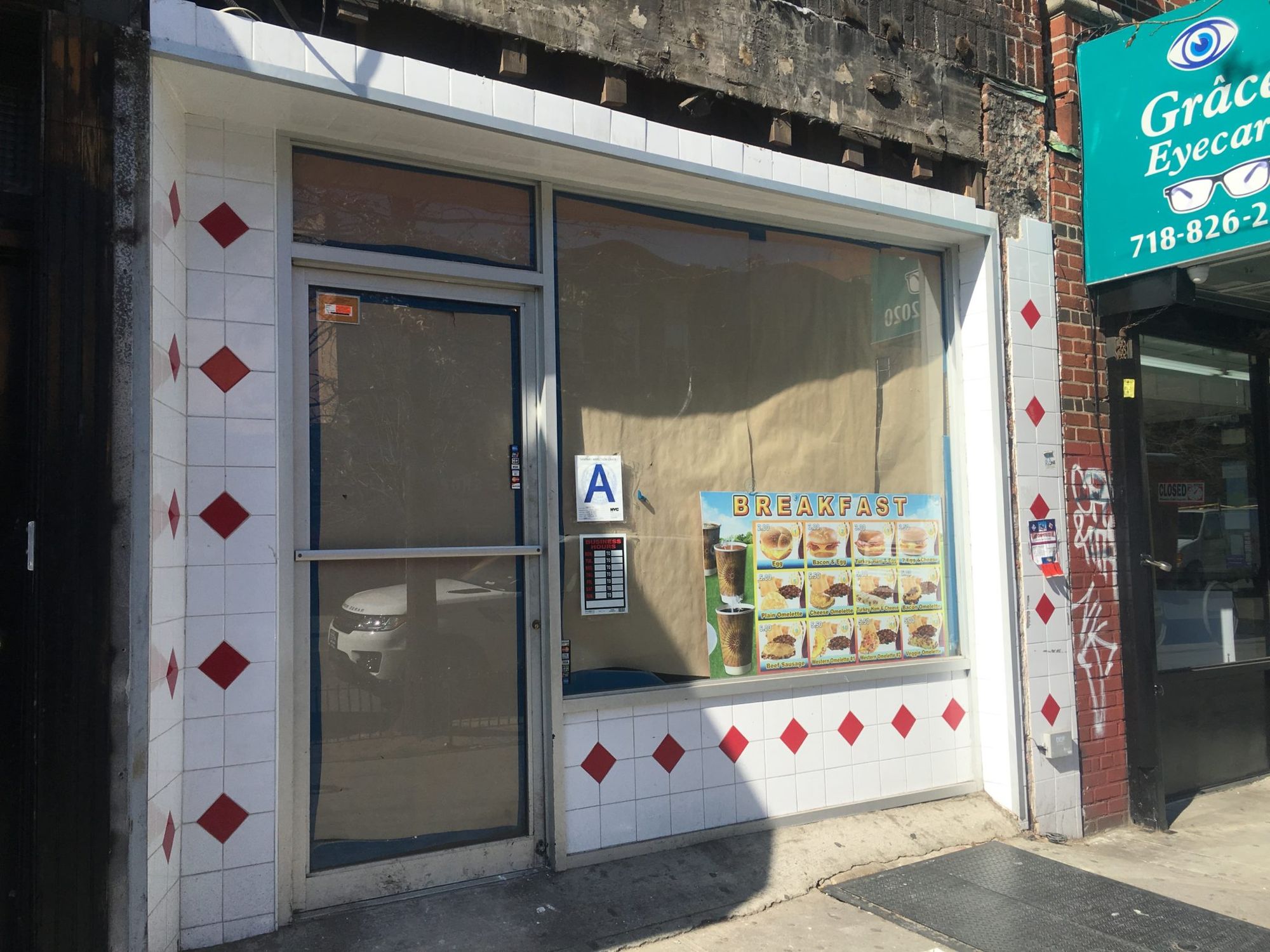 Can fried chicken break into the frou-frou health food craze? The Crown Grill on Cortelyou Road will test this theory out on the Ditmas Park market.
The owners of Madeline Cafe and soon-to-be Victorian Flatbush Counter are helping the Crown Grill revamp their image to attract a higher-ticket clientele, offering recipes like free-range buttermilk fried chicken.
Sources at the restaurant estimate that they could be open by the end of the month.
4. ANY DAY NOW: Victorian Flatbush Counter, "about 2 weeks to opening" …again
Speaking of the Victorian Flatbush Counter…we stopped by the much-anticipated cafe/bar on Cortelyou Road whose upside-down sign has been a conversation sparker in our comments section for months — along with ire over the "No Loitering" sign taped above the store's outdoor benches.
Last June, the owner told BKLYNER that the new Cafe Madeline extension will be open from 8am until midnight and will feature a full juice bar, 20 craft beers on tap, wine, and Grady's cold brew, and a curated selection of bottles, cans, and local provisions.
But this isn't the first or the second time we've heard that the opening is slated for "a couple of weeks," so take that one with a grain of salt.
5. FOR LEASE: Renovations to the old MetroPCS store at 1410 Cortelyou Road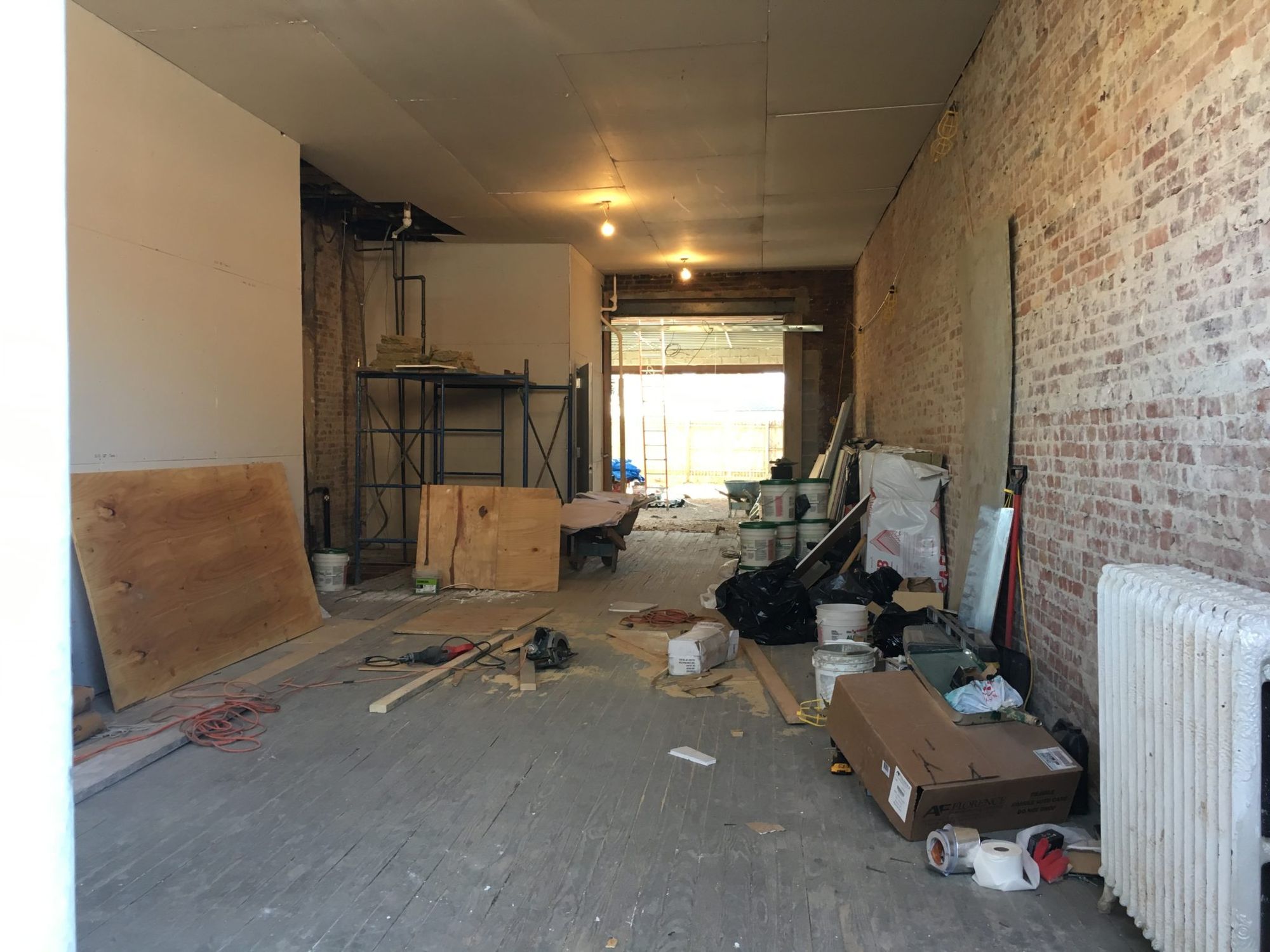 Looks like an upscale tenant could be moving in at the storefront that was most recently the home of a MetroPCS store.
We spoke to the property owner, who said that there isn't a tenant on the lease yet, but they're making improvements to attract one — including fixing up the backyard.
The storefront, between Marlborough and Rugby Roads, is bookended by San Remo Pizzeria and Gabe's Camera shop. It has a long past life including Toy Space (which moved to Park Slope in 2014), a bookstore called Mostly Books (from 1976–1998, according to a neighbor), a discount store, and a delicatessen (photo circa 1963.)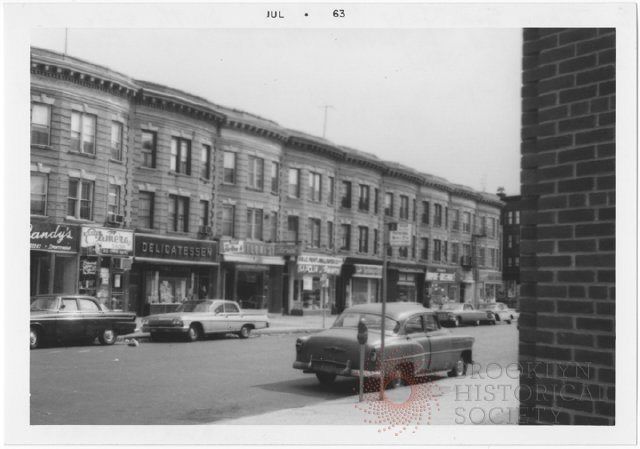 What should move in next? Let us know in the comments!