Tacos El Chicken Heats Up A Scorching Summer Day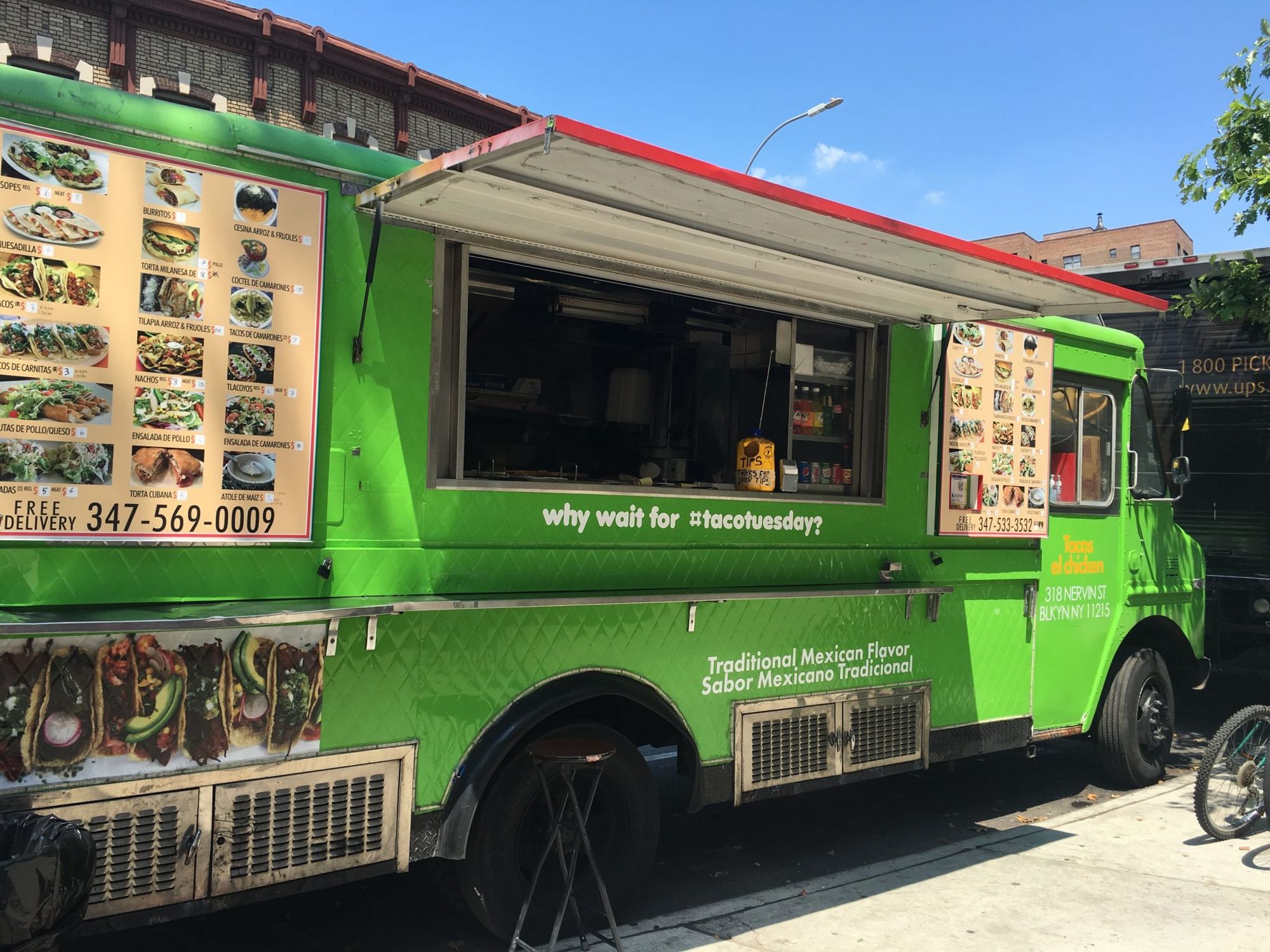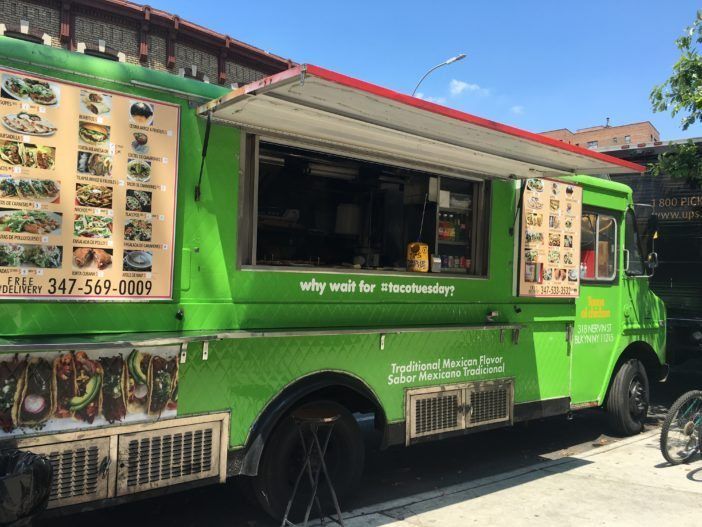 In February, we reported that this neon green taco truck popped up on Beverley Road, and served the Mexico City treat "tlacoyos." But now that summer has hit, I went back to sample tacos and spice up a 90-degree summer afternoon.
Tacos El Chicken, sitting on Beverley Road between East 2nd Street and McDonald Avenue, is a great spot for a quick lunch or a takeaway dinner. They're open every day from 12pm to 11pm, and the line can get longer during the dinner rush. If you don't live nearby, there are plenty of benches on which to to devour tacos, just around the corner at the Kensington Plaza.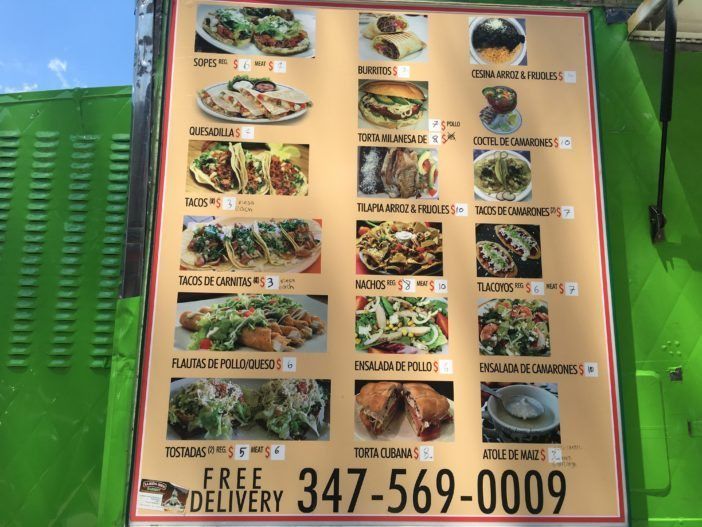 From the nine taco choices on the menu, I ordered the chicken and carnitas tacos ($3 each), which each came double-wrapped in thick, moist corn tortillas. The carnitas (pork) taco was juicy and not too greasy, but I found myself picking out crunchy shards of fat (though my eating partner reported that the fat is the tastiest part, so take that advice with a grain of salt!) The chicken tacos were more plain, with chunks of white meat chicken accentuated by a fresh parsley.
The meal came with a spicy slice of pickled green jalepeno pepper, radishes (a good palate cleanser between tacos), lime slices for added tartness, and sauces. The tacos were a perfect size — meaning that when I folded them and took a bite, nothing exploded out of the sides or dripped down my arm (the tortillas absorbed the delicious grease and held the taco together perfectly.) All in all, an excellent $12 lunch for two people!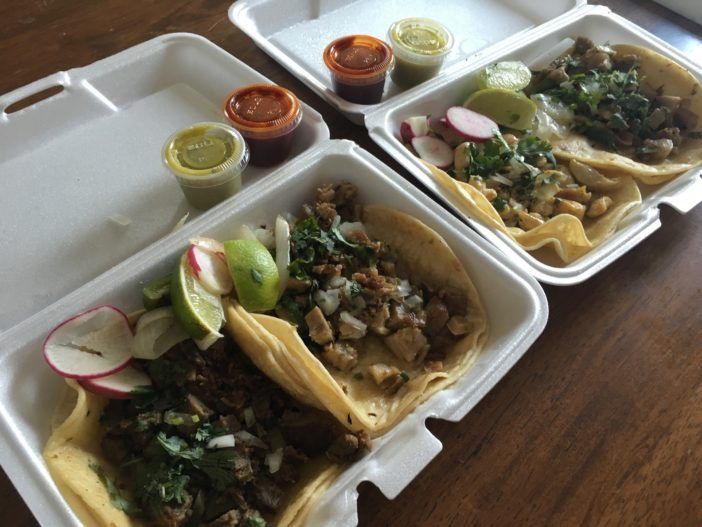 Stop by Tacos El Chicken for a full Mexican meal, including tlacoyos, tortas, burritos, quesadillas, chalupas, flautas, and more. Or, if it's just too darn hot to venture outside, call them for free delivery at 347-533-3532.