Table 87 Bringing Coal Oven Pizza To 3rd Avenue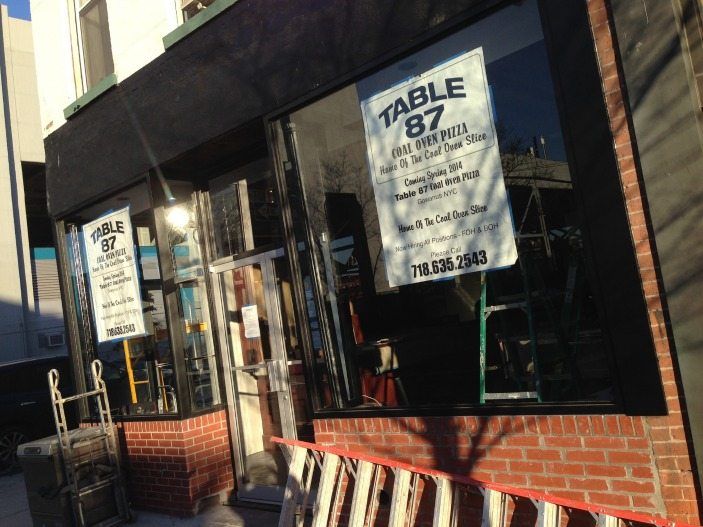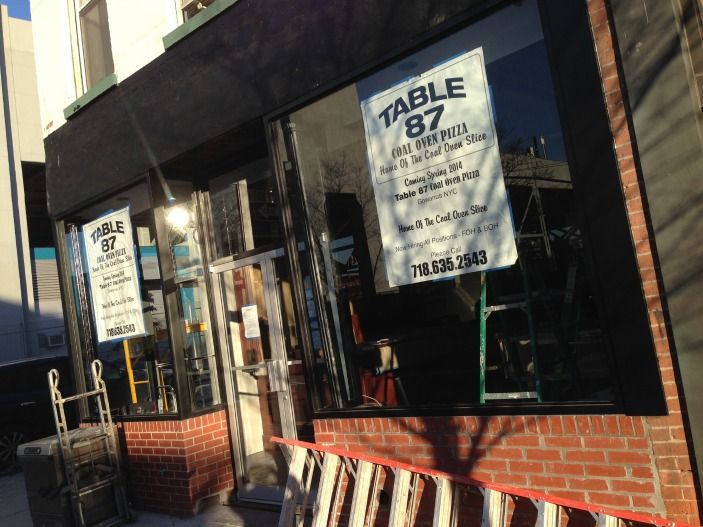 It's always a good day when we can report that new pizza is headed for the neighborhood.
Table 87, which according to their website is the "1st in Brooklyn to offer coal oven pizza sold by the slice," is opening a second location at 473 3rd Ave and 10th Street.

Construction is hopping, and a recent Instagram photo (shown above) notes that the owners hope to be open by April.
https://www.youtube.com/watch?v=LDG8ENRLJHQ&feature=youtu.be
We haven't tried the pizza yet, but we're already in love after watching the restaurant's music video, Pizza State of Mind. It's seriously great stuff. Check it about above.
We'll keep an eye out for the official opening date. Welcome to the neighborhood, Table 87!
Video and interior photo via Table 87