Sweet Treats Galore At New Buttermilk Bakeshop
Buttermilk Bakeshop opened its doors on 7th Avenue last weekend, and owner Katie Rosenhouse tells us that things are looking good so far.
"We sold everything on both Saturday and Sunday," she beamed.
After sampling a few goodies from the shop, it's easy to see why.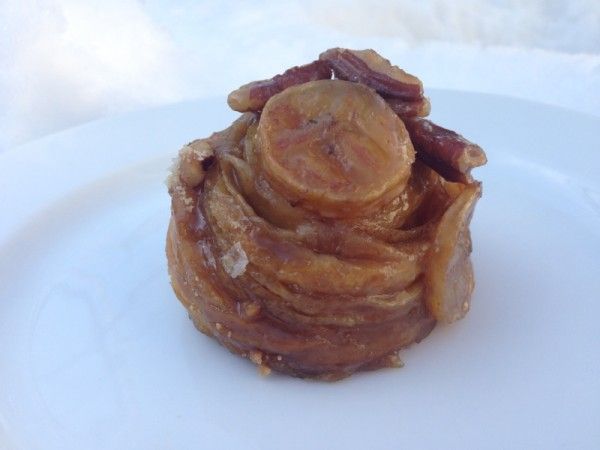 These monkey buns ($3) are going to be dangerous. The pastry was honey-coated perfection with a banana on top. The best part? They're listed on the breakfast menu, so you can eat one at 7:30 in the morning without feeling any guilt. Breakfast calories don't count, right?
Katie previously told us that cranberry carrot cake ($3) would be a house specialty, and after one bite, we were sold. The cake itself was so incredibly light and fresh, that we could have probably polished off several in one sitting (for the record, we didn't).
Now, we are absolute suckers for French macarons, and thankfully the pistachio caramel ($1.50) did not disappoint. Light and crispy on the outside, soft and chewy on the inside…mmmmmmmmm.
If you haven't had a chance to try out some of Buttermilk's sweet treats, be sure to drop in soon and welcome Katie to the neighborhood. We can't wait to go back, and are already dreaming about our next monkey bun.
Buttermilk Bakeshop is located at 339 7th Avenue (between 9th and 10th Streets). Hours are Tuesdays through Fridays, 7:30am to 7:30pm, Saturdays, 10am to 8pm, and Sundays, 10am to 6pm. Closed on Mondays.