Sweatbox Brooklyn: Fighting Its Way To Sunset Park's Heart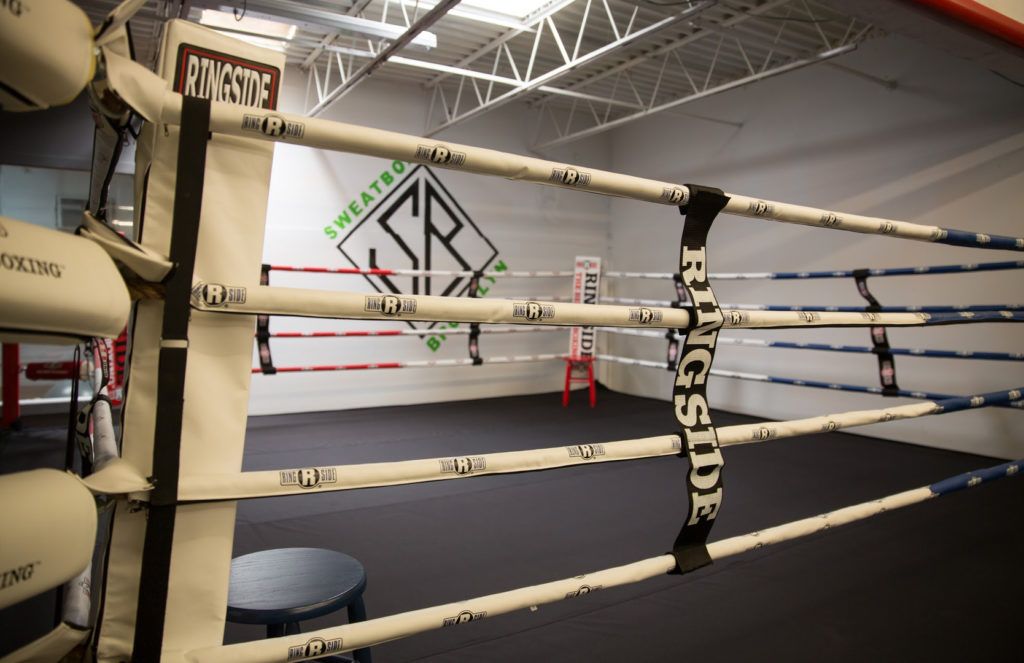 By Jacqueline Frias
When Argenis Arce saw the infamous 'Rocky' scene — where he runs up the stairs — he knew he wanted to become a boxer at an early age. Arce would train himself by running laps around his home in Puerto Rico with hopes of one day stepping into the ring. Meanwhile, Arce's future business partner, Marvin Valle, collected bottles in his Sunset Park neighborhood to buy his plane ticket to visit his native El Salvador.
Now, in 2016, Arce and Valle, are brothers-in-law and proud owners of Sweatbox Brooklyn (229 46th St.) in Sunset Park.
After leaving Puerto, Arce and his family resided in Sunset Park. Arce's father wanted to find a positive outlet to keep him off the streets, which is why he signed him up for boxing lessons at Sunset Park Recreational Center.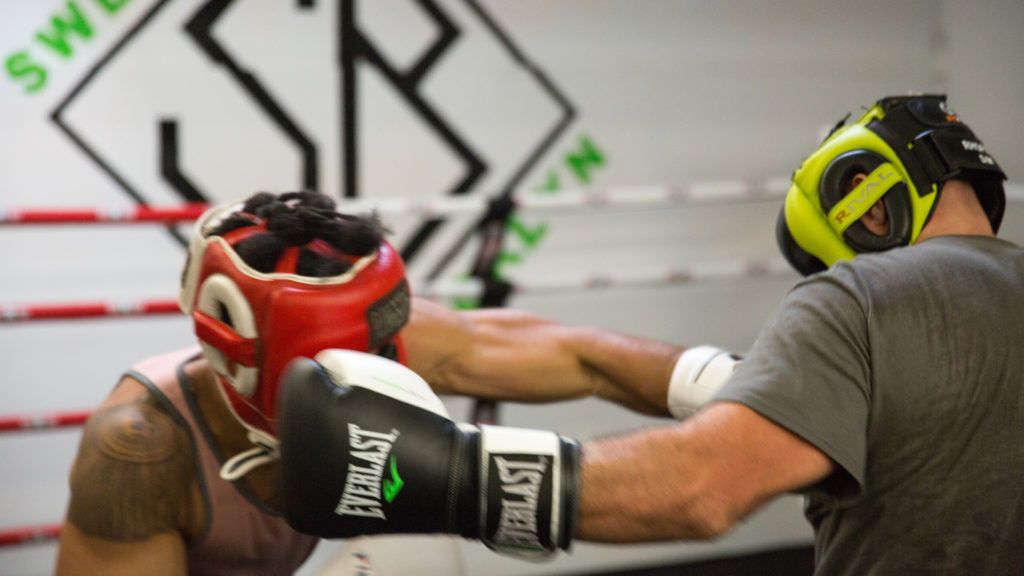 Arce's boxing dreams became a reality when he fought in his first amateur fight at age 13. That experience put him on the path to earning his Bachelor's degree in Kinesiology and becoming a physical education teacher, specializing in strength and conditioning. But his passion for boxing remained, so he began teaching one-on-one boxing lessons at Richie's Gym. He then decided to leave his physical education job to pursue a full-time trainer's position.
Tightly pressed in an 182-square-foot Richie's gym room, Arce taught groups how to do basic exercise moves and the art of the punching bag. Those moments inspired him to come up with ideas for Sweatbox.
Valle said the idea of Sweatbox intrigued him to collaborate with Arce in building a safer Sunset Park, which in the 1980s experienced a spike in crime.
With Arces' boxing experience and Valle's business knowledge, the brothers-in-law brainstormed Sweatbox for six months until their grand opening in March.
"I always had the desire to do something positive in the neighborhood," Valle said. "Boxing is what Argenis lives for, and I just knew this would be a good mix."
Their goal for Sweatbox is to provide a space for the Sunset Park community to create bonds with trainers, families, and friends through exercise. "We have built real friendships with each other that a lot of times transcends outside of the gym," Arce said.
Wendy Paulino, a Sweatbox Brooklyn member, said she's been taking her daughter Jaylee to Sweatbox since its opening and is happy she's found a gym that values its customers."They have grown to be family to us. There's not one day Jaylee doesn't want to go. She loves it," Paulino said.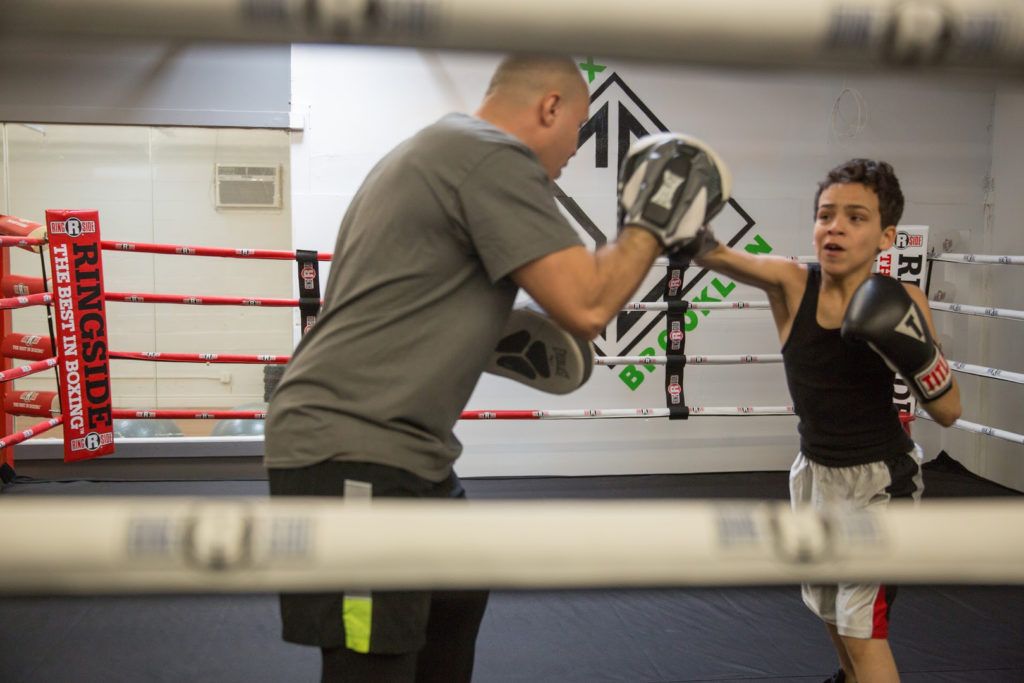 The Sweatbox staff: Arce, who serves as head trainer, Joel Telles (amateur boxer) and Julian "Bibo" Sosa (pro fighter) work their clients with a total body workout. It includes mitt work, bag punching, push-ups, planks, battle rope drills, ab routines and sparring for advanced boxers. For beginners, trainers have them work on those moves at their own pace.
In a little over a year, under Arces' coaching, Telles has gone from Sweatbox member to trainer to having won his first division championship belt at the Annual New York Boxing Tournament. Manny Ruiz, 13, a Sweatbox member, also won his division championship title in July. Arce and Valle say they cherish those moments to continue expanding Sweatbox throughout Sunset Park.
Sweatbox offers unlimited access to weights, cardio machines, and a studio room. Members can join Zumba classes every Tuesdays and Thursdays at 8 p.m.
The first class is free and it's an intense workout worth head over to. Arce and Valle will make sure you're working up a sweat.
Sweatbox Brooklyn
Where: 229 46th St., between Second and Third Avenues

Hours: Mondays-Fridays, 6 a.m. to 10:00 p.m., Saturdays, 8:00 a.m. to 4:00 p.m., Sundays, 11:00 a.m. to 3:00 p.m.
Contact: 718-576-3028, www.sweatboxbrooklyn.com